Entertainment
Once Divorced Tim Meadows Running Away from Getting Married Again?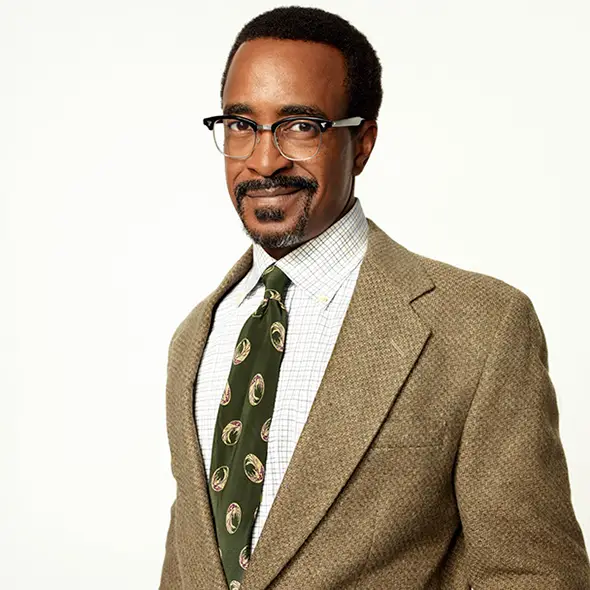 Contributing his ten years on "Saturday Night" to showcasing his expressive skills in movies such as "Ladies Man" to "Mean Girl," the Hollywood comedy icon Tim Meadows has easily placed himself in the hearts of his fans.
Success in acting came very easily to the 61-year-old star.
Apart from the star's professional life, the fandom is curious about the actor's romantic life after his divorce from his ex-wife.
Tim Meadows's Love Life After Divorce
In February 2016, Tim's tattooed ex-girlfriend  Lynsie Lee exposed him as a cheater.
More Mean Girls Star: They're Dating! Openly Gay Actor Jonathan Bennett Confirms His Relationship with Producer Boyfriend Jaymes Vaughan
Their breakup gained massive media coverage, and Lynsie revealed how Tim left her without any conversation or warning. She used her Twitter account to show how they enjoyed their holiday in Hawaii and how Tim broke their relationship on Valentine's day.
More Cheat Scandals: Lily Allen Cheated Husband For Children? Dating Again At Age 33 | Details
She revealed that they dated for three months, and he left without any formal goodbye or apology.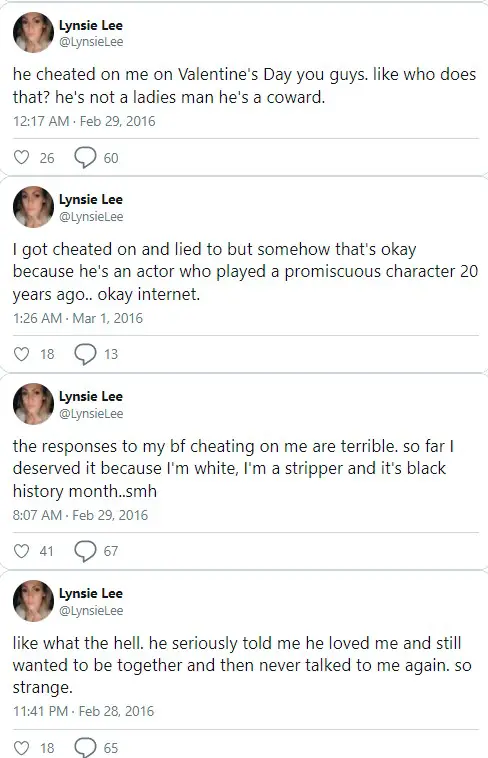 As these tweets were released, there were no public statements or counter tweets released from Meadow's side as he has opted to stay silent about the matter.
Tim's Divorce From Ex-wife
Tim, who portrayed a gay character in "Marry Me," previously married his wife Michelle Taylor in the year 1997. After sharing a marital bond with his wife for nearly eight years, the duo decided to end their relationship in 2005 with a divorce without revealing any particular reason.
The ex-husband and ex-wife have two sons staying in Tim's second residence in Chicago till 2013.
Tim Meadows and his ex-wife Michelle Taylor (Photo: ramweb.org)
Tim always tends to remain secretive regarding his personal life. In an interview with Pantagraph in 2013, he expressed,
"I have no personal life for people to know about because I'm not a big enough celebrity to be seen in the press all the time. Only comedy fans are aware of who I am."
Sixty-one-year-old Timothy "Tim Meadows" has a significant history in the film industry.
Active since 1991, Tim has been performing various roles in movies. His remarkable works include Coneheads (1993), The Ladies Man (2000), Mean Girls (2004), Walk Hard: The Dewey Cox Story (2007), Grown Ups 2 (2013), Chasing Ghosts (2015), Trainwreck (2015), and Popstar: Never Stop Never Stopping (2016).
With a wide range of portrayals, Tim has accumulated not only fame but also a splendid net worth of $4 Million, according to Celebrity Net Worth.
Saturday Night Star: Anthony McPartlin After Divorce With Wife; Dating Again 'Girlfriend' Ann
He has spent most of his life acting as a comedy guru, bringing out his best joke on stage while being one of the crews of the SNL. Working with one of the most famous SNL writers, he has left any space to compliment the crew's massive impact on him.
Apart from that, he has also gotten featured in CBS's Gameshow Marathon, acted in the role of P.K. Winsome in The Colbert Report, and has come off as a frequent guest on The Late Late Show with Craig Ferguson.
Stating that, stay with us for more updates regarding the actor's amazing career and also possible future relationships.