Entertainment
Once Divorced Tim Meadows Running Away From Getting Married Again?
Failed marriages not always give a lesson to the partners who have just separated. Sometimes, it makes one frustrated and even let them run away from getting married again.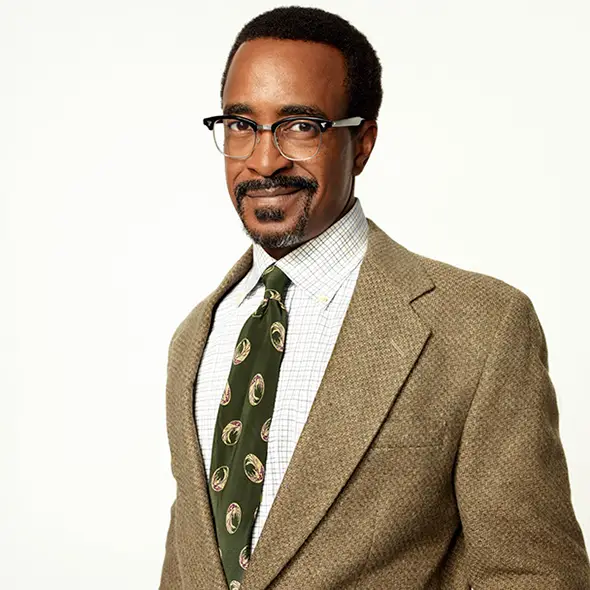 When it comes to succeeding in fame and love, only a few have the chance to hold their win in both. But, the rest couldn't find the way to astound in both.
Contributing his 10 years on "Saturday Night" to showcasing his expressive skills in movies such as "Ladies Man" to "Mean Girl", the Hollywood comedy icon Timothy Meadows has easily placed himself in the hearts of his fans. Success in acting came very easily to the 57-year old star.
But, when it comes to romance, he has failed miserably. Not just once! His trial to find himself the perfect partner just seems to get out of his hands as he has claimed to enjoy his singlehood rather than getting indulged with any girls!
Tim's Inability To Hold On To Love After Divorce?
On February 2016, Tim's tattooed ex-girlfriend  Lynsie Lee exposed him as a cheater.
After stirring romance with the Lynsie and seeking love in her for a brief period of time, Tim didn't quite get things right with his girlfriend.
More Mean Girls Star: They're Dating! Openly Gay Actor Jonathan Bennett Confirms His Relationship with Producer Boyfriend Jaymes Vaughan
Their breakup gained Tim more popularity than his acting credits. White stripper Lynsie revealed that Tim left her without any conversation and warning. She used her Twitter account to show how they enjoyed their holiday in Hawaii and how Tim broke their relation in Valentine's day.
More Cheat Scandals: Lily Allen Cheated Husband For Children? Dating Again At Age 33 | Details
She revealed that they dated for three months and he left without any formal goodbye or apology.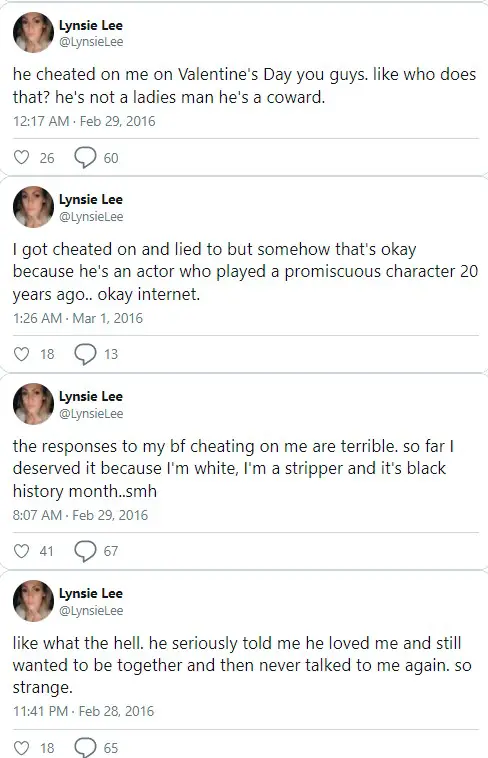 This just gave rise to speculation that Tim's past was still haunting him. His failed marriage life might be the reason for his discontinuity in the affair with Lynsie Lee.
Tim Once Married To Wife Calls An End With A Divorce!
Tim, who portrayed a gay character in "Marry me," previously married Michelle Taylor in the year 1997. After sharing a marital bond with his wife for nearly 8 years, the duo decided to end their relationship in the year 2005 with a divorce without revealing any particular reason.
They together have two sons who were staying in Tim's second residence in Chicago till 2013.
Tim Meadows and his ex-wife Michelle Taylor (Photo: ramweb.org)
Tim always tends to remain secretive regarding his personal life. In an interview with Pantagraph in 2013, he expressed,
"I have no personal life for people to know about because I'm not a big enough celebrity to be seen in the press all the time. Only comedy fans are aware of who I am."
Fifty-seven-year-old Timothy "Tim" Meadows has a significant history in the film industry.
Active since 1991, Tim has been performing various roles in movies. His remarkable works include Coneheads (1993), The Ladies Man (2000), Mean Girls (2004), Walk Hard: The Dewey Cox Story (2007), Grown Ups 2 (2013), Chasing Ghosts (2015), Trainwreck (2015), and Popstar: Never Stop Never Stopping (2016).
With a wide range of portrayals, Tim has accumulated not only fame but also a splendid net worth of $3 million.
Saturday Night Star: Anthony McPartlin After Divorce With Wife; Dating Again 'Girlfriend' Ann
He has spent most of his life acting as a comedy guru, bringing out his best joke on stage while being one of the crews of the SNL. Working with one of the most famous SNL writers, he has left any space to compliment the crew's massive impact on him.
Apart from that he has also gotten featured in CBS's Gameshow Marathon, acted the role of P.K. Winsome in The Colbert Report and has come off as a frequent guest on The Late Late Show with Craig Ferguson.