Entertainment
Pamela Adlon Has A Boyfriend Now? Someone In Her Life After Divorce With Husband And Three Kids?
The Californication actress Pamela Adlon continues to get linked with her longtime collaborator, Louis CK and their relationship even excited as they were spotted together walking arm in arm in New York two years back.
The 51-year-old comedian, Louis is indeed an on-screen partner of Pamela, who paired up with her after being frustrated by unrequited feelings for her in the comedy-drama TV series 'Louie,' and they have a long history together as well.
So, is Pamela into a relationship in her real life as well? Has she, now, found a boyfriend after eight years of divorce and three kids? Dive in to find out!
Dating Louis CK? Boyfriend Gets Caught In Hair-Raising Affair
Pamela has begun living as a single mother of her three daughters since 2010, after finalizing the divorce with her screenwriter husband of 14 years, Felix O Adlon.
After the split, there were no reports of her dating affairs, and she only made news headlines with her entertainment projects. However, in due course of her profession, she began working with a man who still has a significant spot in her life, and he is non-other than Louis!
Pamela, at first, collaborated with Louis for an ill-fated sitcom of HBO 'Lucky Louie' in 2006, where she starred as his wife. They, then, coupled for the second time in FX series 'Louie' while Louis was also the director of the series and Pamela assisted him as a consulting producer.
Louie Star In Our Vault:- Sarah Baker Bio: What Is Her Age & Who Is Husband? Married Life Revealed
The feelings of the actors seemed to have spilled into the real world when they were spotted strolling arm in arm in NYC in March 2015.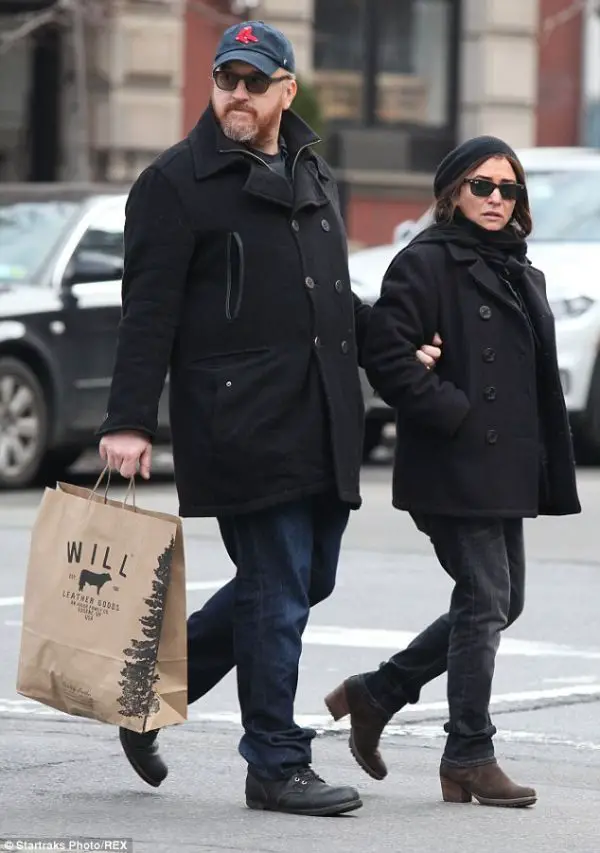 Pamela in the streets of NYC along with Louis (Photo Credit: Daily Mail)
With that encounter with media, the two divorcees grabbed the attention of mass and even became a part of speculations that if they would likely come up to be a real-life couple in the future.
Later, the duo also made their formal appearances in Los Angeles, California to attend The Children's Circle 7th Annual 'Lullabies and Luxuries' on October 23, 2005, adding more fuel to the rumors.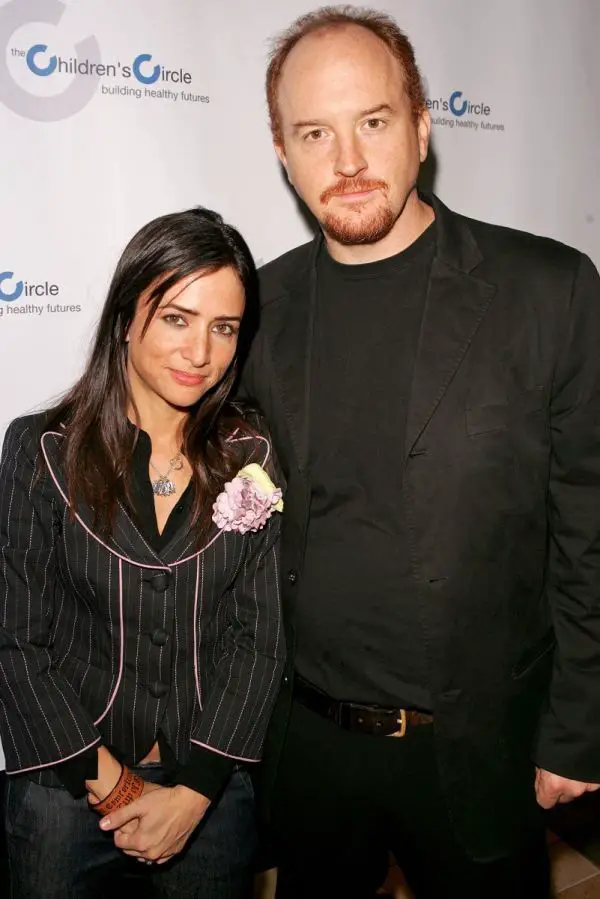 Pamela and Louis together attended 'Lullabies and Luxuries' (Photo Credit: US Weekly)
Well, the story doesn't just end here because they then worked together on an FX comedy 'Better Things' producing the show executively.
Discover:- Louisa Johnson On Dating Status & Alleged Affair; New Boyfriend Now?
However, this budding relationship now seems to have got cracks, following a blistering New York Times expose of Louis.
Amid the different cases of sexual harassment coming forward since past few months, five women have accused Louis of sexual assault, and most importantly, the comedian has also released an apology addressing the allegations to be true.
"I want to address the stories told to The New York Times by five women named Abby, Rebecca, Dana, Julia who felt able to name themselves and one who did not. These stories are true. At the time, I said to myself that what I did was OK because I never showed a woman my dick without asking first, which is also true. But what I learned later in life, too late, is that when you have power over another person, asking them to look at your dick isn't a question. It's a predicament for them. The power I had over these women is that they admired me. And I wielded that power irresponsibly."
Additionally, Pamela reacted on the case and expressed her devastation speaking to US Weekly.
"My family and I are devastated and in shock after the admission of abhorrent behavior by my friend and partner, Louis C.K. I feel deep sorrow and empathy for the women who have come forward."
Following the revelation, FX - the network which houses Better Things - severed its ties with Louis, who executive produced the first and second season of the said show.
Earns Emmy Nod & Rave Reviews Through Better Things
The scandal surrounding her boyfriend-cum-collaborator, however, didn't stop her from clenching an Emmy nomination for her performance on Better Things.
The third season of the FX dramedy - which stars Pamela as its lead - got premiered on 28th February 2019 to critical acclaim. And yet again, critics lauded her performance as " a show-stealing."
Behind her acclaimed performance on the sitcom lies the fact she completely feels home with her character. She even called the show "an exaggerated version of my life."
Shares Three Children With Ex-Husband
Pamela shared three daughters with her ex-husband Felix: Gideon Adlon, Odessa Adlon, and Valentine Adlon and is currently parenting them as a single mother.
Single Mother In Our Vault:- Apryl Jones: A Single Mother At 31; Became Pregnant, Had Baby But Split With Partner
The three teenage girls are equally active in social media like their mother. All of Pamela daughters are starting to age. While Odessa turned 18 in June 2018, her sister Gideon appears to be in a relationship with a relatively unknown Boris V. Stoimenov.
Although Pamela doesn't appear to be in any formal relationships at the moment, it seems she's taken quite a step parenting her daughters as a single mother. Or how would one explain her penning a heartful 2019 Valentine's Day post dedicated to one of her daughters?