Entertainment
Panio Gianopoulos [Molly Ringwald's Husband] Wiki, Children, Net Worth
Panio Gianopoulos is a Greek-American writer famous for books such as...his age is...is married to his wife and longtime partner Molly Ringwald...has three children with Molly...now lives with family in New York...net worth is not known, however, his wife has a net worth of around...held many jobs as an editor for many magazines...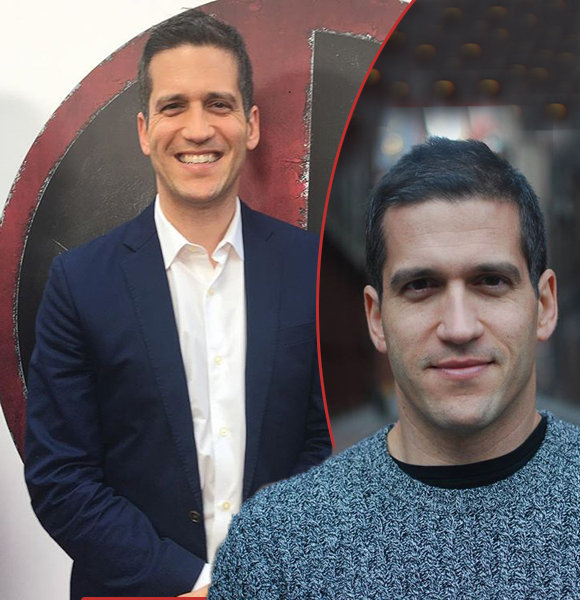 Panio Gianopoulos is a Greek-American author and writer who has written books, stories, and articles for magazines and newspapers such as Glamour, Nerve, and Salon. He is especially known for writing stories with characters with abnormal tr.
He has published three books; A Familiar Beast, How to Get Into Our House, and Where We Keep the Money and Luxury. A Familiar Beast is one of Amazon's best books and an indie bestseller.
Along with his authorial career, he has also made a few cinematic appearances. He was in the TV series The Secret Life of the American Teenager (2008) and had appearance credit on the documentary The Cult of JT LeRoy (2014).
Panio's Married Life: Who Is Panio's Wife?
Panio has been married to Molly Ringwald since 2007. There's an interesting history between the couple.
Panio met Molly for the first time just after she had her divorce from her previous husband, Valery Lameignere, in 2002. Molly was in no hurry to date other people during this time. But, Panio, who was 25 years of age at the time, caught her attention.
And after a lengthy email flirting session, Panio and Molly decided to meet. Panio, a second-degree black belt in Karate, offered to teach her some self-defense basics, and she obliged.
Another Writer:- Kevin Powell Wife, Married, Family, Net Worth
That self-defense course turned into a date as they ended up at Panio's place eating Greek dishes that he prepared. It was cold that day, and instead of going home, Molly decided to spend the night at his apartment. They cuddled, and that's how their relationship - a relationship that turned into a marriage - started.
The couple turned their dating relationship into a marital one on 6th July 2007 and have three children together. They have a daughter named Mathilda Ereni Gianopoulos, who was born on 22nd October 2003.
Again, in 2009, the couple was blessed by another round of parental happiness, this time in the form of twins. Panio and Molly welcomed their twins - son Roman Stylianos and daughter Adele Georgiana - on 10th June 2009.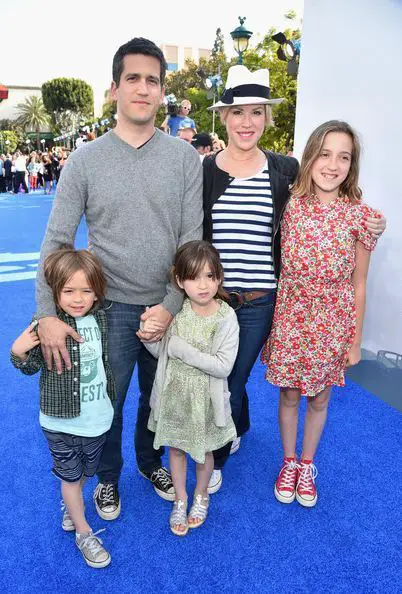 Panio Gianopoulos with wife Molly Ringwald and kids Mathilda, Roman, and Adele Gianopoulos (Photo: Zimbio)
As of now, they are raising their children in New York.
Net Worth
Panio is a world-renowned writer and author. And his books are loved by people all over the world. He has made colossal book sales on Amazon and other retailers. 
Apart from authorial works, Panio is also experienced in the journalism sector; he held a job as the Editor-in-chief in the past for Bloomsbury. As a former book editor, he has worked alongside famous writers such as Anthony Bourdain and Chelsea Handler.
Also Read:- Marianne Williamson Husband, Daughter, Net Worth
Despite all his works out in public and his resume there for everyone to see, his actual net worth is a mystery.
However, his wife, Molly Ringwald, has an estimated net worth of around $11 million. She is active in the real estate scene. For instance, she sold her mansion in the East Village area of New York for $1.7 million in September 2016.
Wiki And Interesting Facts: Age, Height
Born and raised in Massachusetts, US, Panio's birthday falls on 7th July, and his birth year is 1975.
Panio stands 5 feet 8 inches (1.73 meters) tall.
The author was raised by immigrant parents who spoke broken English. He grew up alongside his sister Katerina. Unfortunately, his father passed away in 2011.
Panio attended the University of Massachusetts Amherst and got his bachelor's degree with a major in Literature. In addition to this, he also has a management degree from Stanford University's Graduate School of Business.