Entertainment
Paul Hollywood Way Past Married Life! Affair With New Girlfriend Reflects
The dashing chef, Paul Hollywood, entered into the celebrity list for being the judge, on the show, The Great British Bake Off. Paul has amassed fans waving at him to know his life beyond his kitchen life. Well, unlike many celebrities, he prefers to flow his personal life to the limelight of media. With the end of Paul's two decades of married life, the chef seems vigorously lamenting to the relationships with young beauties.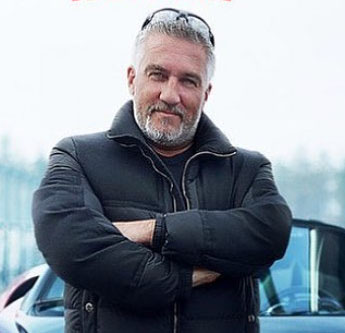 The dashing chef, Paul Hollywood entered into the celebrity list for being the judge on the show, The Great British Bake Off. Paul has amassed fans waving at him to know his life beyond his kitchen life.
Well, unlike many celebrities, he prefers to flow his personal life to the limelight of media. With the end of his two decades of married experience, the celebrated chef seems vigorously lamenting to his relationship with young beauties.
Wondering who is he involved with this time? Keep reading to find that out!
Insight Into The Chef's Family
Paul Hollywood first met his diving instructor wife, Alexandra Hollywood in Cyprus in 1996 where he was the head baker at a five-star hotel. After two years of their meeting, they tied the knot in 1998.
Wife Of A Celebrity Chef:- Tana Ramsay Bio: Wife Of Gordon Ramsay, Her Age, Children, Height & Facts
The family of two bloomed into a complete unit after they welcomed their first child, a son named Joshua in October 2001.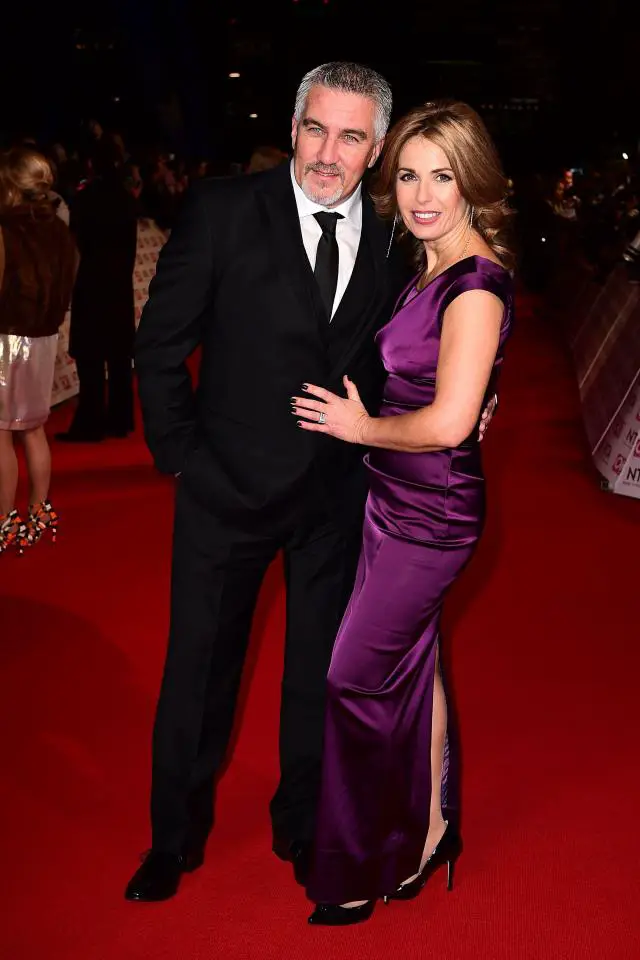 Paul Hollywood with ex-wife Alexandra attend a red carpet event (Photo:- thesun.co.uk)
However, Paul and his former wife, Alexandra's relationship faced many thick and thin. After the glorious 15 years of married life, in 2013,  the TV chef admitted to having an affair with his co-judge of the US version of Bake Off, Marcela Valladolid, which subsequently ended their relationship.
Affairs Derail Married Life With Wife
Nevertheless, the once-married duo reconciled after a few months when the chef described the extra-marital affair as "the biggest mistake of his life" and confessed that he "still loves his wife."
Additionally, Paul talked about reconciliation with his wife, where he stated:
"We are talking, we are working to get back together again but it's going to take time. I don't mind talking about it now, because I am asking the press to give us privacy because that's exactly what we need at the moment."
After their reunion, he and his former life partner Alexandra claimed themselves to be in a "perfect place." As quoted by Paul, he even whisked his wife for a romantic gateway on 2015 Valentine's day and also claimed that they were on the top of their happiness after all those difficult journeys.
Caught Cheating & Forgiven:- Lisa Nicole Cloud Background: Cheating Husband, Married Life Shaken, Divorced?
But the chef was again spotted being cozy with another lady, this time with  Bake Off 2016 's winner Candice Brown, age 33, at the Pride of Britain Awards in 2017, where most of the viewers assumed them a "couple."
The writer of two cookbooks, Alexandra then lost the hope from the relationship and called off the 20 years of romance the same year. According to the source of The Sun,
"Alexandra had completely given up on their relationship and insider also claimed that she told him to leave the house as everything was over between them."
Amid on-going divorce in 2018, his wife Alexandra reflected at the duo's tumultuous married life during her interview with Prima Magazine. In the talk, she concurred that taking him back after the initial ex-marital affair was admittedly her biggest mistake till date. In her own words:-
"I believed I was doing the right thing... I think everyone is entitled to one mistake."
According to the cookery writer, she gave their marriage another shot for family's sake. If not for their then-teenage son, Alexandra claimed that she would've divorced Paul far sooner.
Despite everything, Paul is no longer the subject of her anger, his wife claimed.
However, per reports, the estranged duo would battle it out over the celebrity chef's $10 million fortune on the court.
Tackling Gay Rumors
After splitting from the wife, he got indulged into the gay rumor with the co-star, Noel Fielding. But keeping the suggestions at bay, Paul developed a very close relationship with 24-year-old Summer Monteys.
Rumored Partner Facing Same Allegations:- Assumed Gay Noel Fielding Partner In Crime, Girlfriend Or Sweet Wife?
A reliable source noted that the pair met in 2017 on Paul's ex-wife's birthday party at his local club.
Despite the age gap of almost three decades, the 53-year-old Paul and the immature barmaid girlfriend share a very romantic life which they flaunt in public.
About His Romance With 24-Year-Old Girlfriend
Paul and his 29 years junior girlfriend's controversial love affair continued well into the year 2019.
For his girlfriend Summer's 24th birthday, the father of one didn't mind spending big as he hired a $430-a-head private box at Chester Races. A $104 champagne accompanied the generous gift.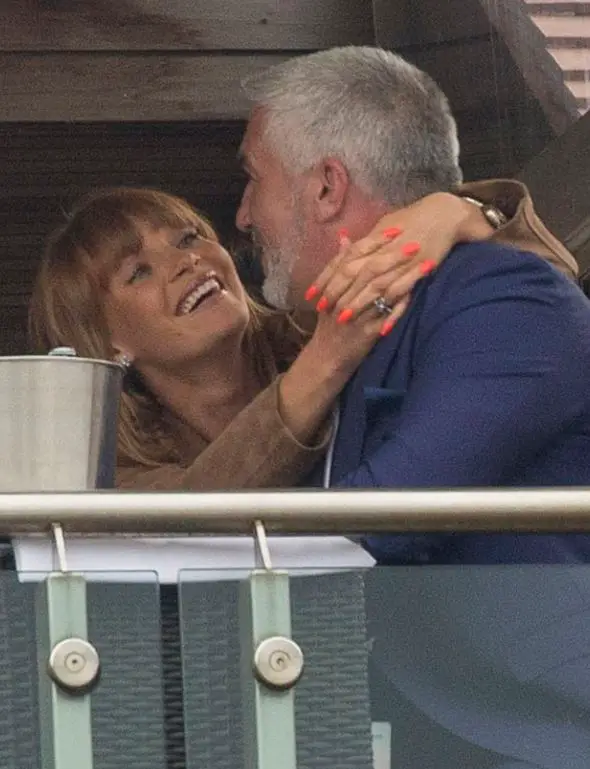 Paul Hollywood's girlfriend Summer Monteys-Fullam latches onto him in delight after birthday surprise circa May 2019 (Photo:- dailymail.co.uk)
Upon the unraveling of the present, Summer showered him with kisses.
Per reports, Paul's muse resides at the $1 million-cottage, located in Kent. Allegedly, the residence was a gift to Summer from him.