Entertainment
ESPN Analyst Paul Pierce Net Worth & Personal Life Details
Paul Pierce is a former NBA player and a current basketball analyst for ESPN...is married to Julie Pierce...started dating from 2005...has three kids with Julie...Prianna was their flower girl at the wedding...held their wedding on the 17th of July 2010...has a net worth of around $70 million...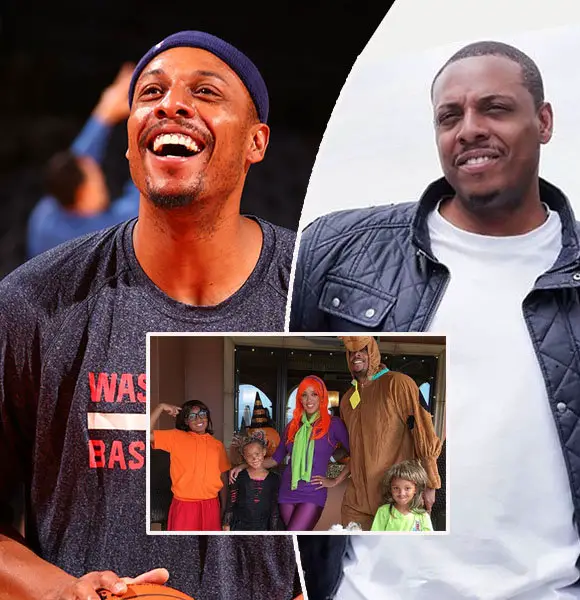 Paul Pierce, who is a former NBA player, is now working as an analyst for ESPN. He works in the programs, NBA Countdown, and The Jump.
He started his analysis career, appearing as a guest analyst during the 2016 and 2017 NBA Finals.
Then, he made the jump to become a permanent member of the analytic department of ESPN and started appearing as a regular from August, just ahead of the 2017-2018 NBA season.
Paul's Personal Life: Wife
Paul started dating his wife, Julie Pierce (formerly Julie Landrum), in 2005, after the NBA's 2005 All-Star Weekend. They soon started living together.
Then, after five years of staying in a relationship, the couple got married. They held their wedding on the 17th of July 2010 at the Resort at Pelican Hill, Newport Coast, California.
Another Boston Celtics Player:- Romeo Langford Girlfriend, Family, College
It was a small occasion, with about 80 guests present. 
Couple's Children
Paul has three kids with his wife. His first child, daughter Prianna, was born on the 4th of April 2008. She was two years old when she served as her parents' flower girl at their wedding.
Then, after a year of their marriage, they had their second baby; Adrian Tanya Pierce was born in 2011.
Adrian Tanya was followed into the world by her brother, and the youngest member of the Pierce family, Prince Paul Pierce; Prince was born on the 2nd of April 2013.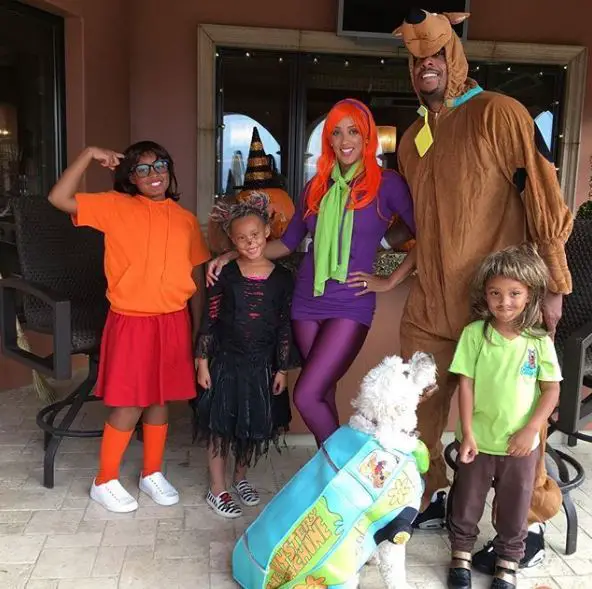 Paul Pierce with his wife Julie and children in Halloween 2017 (Photo: Paul Pierce's Instagram)
The family now lives together in California.
Net Worth
Paul Pierce owns an estimated amount of $70 million as his net worth, according to Celebrity Net Worth.
Salary
Paul enjoyed a great basketball career, during which he earned $200,708,312 in total salary earnings. This figure made his yearly income fall around the figure of $15.3 million, according to Celebrity Net Worth. 
Real Estate Trade
Paul bought a house for his mother right after he signed his first professional contract extension with the Boston Celtics back in 2001. His mother lived in this house for 16 years before Paul finally put the house up for sale. 
ESPN Analyst:- Jessica Mendoza Personal Life, Net Worth & Exclusive Facts
He listed the house, which is located in the neighborhood of Cheviot Hills, for sale in April of 2017 and set $3.4 million as an asking price. 
Short Bio Of Paul Pierce
Paul was born to a single mother named Lorraine Hosey on the 13th of October 1977 in Oakland, California, the United States.
He has two half-brothers named Jamal and Steve.
Facts About Paul Pierce: Height, Full Name, Education
Paul stands at the height of 6 feet 6 inches (1.98 meters). 
His full name is Paul Anthony Pierce. He is widely known as "The Truth." 
Paul attended Inglewood High School, and then went on to study Crime and Delinquency Studies at the University of Kansas. 
The Boston Celtics drafted him as the 10th overall pick in the 1998 NBA draft.