Entertainment
How Paul Scheer & Actress Wife Got Married! Wasn't Love At First Sight
Paul Scheer is married to...they have been together for almost...years. Even though Paul's wife ignored him the first time they met on...they are still going strong. They are now blessed with...children making it their family of...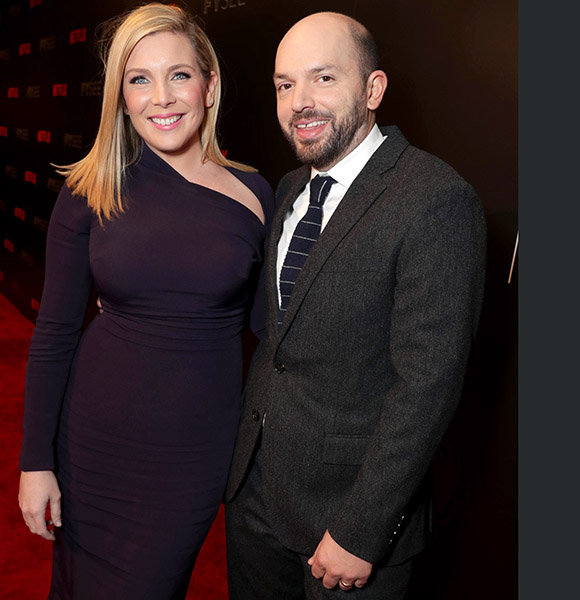 Along the course of time, Paul Scheer, the comedian is most known as a star of the FX/FXX series The League, and his wife made fun of bad Hollywood movies despite starring in few of those movies through a podcast How Did This Get Made that they co-host alongside Jason Mantzoukas.
This couple not only shares an entwined humor but also are determined to share life together. They have been together for almost a decade and are also blessed with two children making it their own family of four.
Wife Ignored Him Completely, From Friends To Life-Long Partners
American actor Paul Scheer shares a happily married life with his wife of almost a decade. Also the writer and producer, Paul has been married to actress June Diane Raphael, who is most notable for starring in comedy programs such as Burning Love.
While they have been sharing the romance for a long time, it was not a love at first sight for these two lovebirds. Turns out according to Paul, June had completely ignored the existence of Paul when they first met at Manhattan's Upright Citizens Brigade Theatre in 2004.
See Also: Peter Gadiot Has A Girlfriend He Hoped For? The Actor Wants A Dating Affair
During that time, Paul had offered June and her friend Casey Wilson to help them with their comedy show "Rode Hard and Put Away Wet." Despite June had not given much attention at first, she later took him for a lunch to thank him for the help. 
During their first unofficial lunch date, Paul ended up ordering only water. The relationship between the couple developed slowly which could perhaps be due to their romantic involvement with other people back then.
.However, their relationship slowly developed and they went to their first official date which questions filled in their minds. Be it luckily or unluckily, their date was crashed by two of their friends which ended up with all of them dancing to 80's music. 
They had their first date to LA WeeklyOpens a New Window during January and it was surprisingly warm as recalled by Paul. Turns out he walked June home to her apartment and right before they parted ways, June went in for the kiss.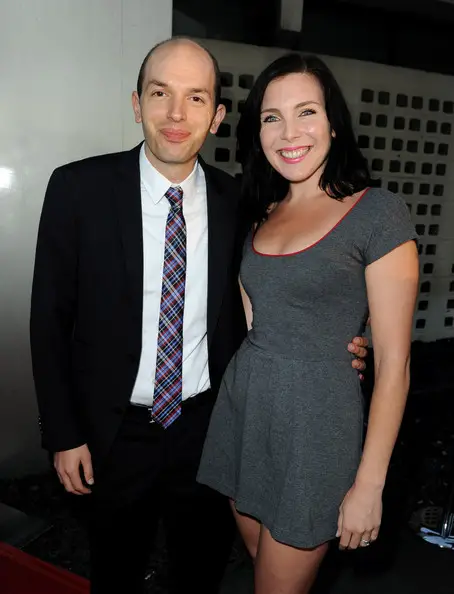 Paul Scheer with wife June Raphael at FX's Comedy Night on 14 September 2010. (Photo: zimbio.com)
Pual, who has a net worth of $1 million, was confused but soon had his head in the game. The following year, Pual and June moved to Los Angeles from New York to make their home there. The pair went strong with their relationship and years later added a title to it.
Don't Miss: Molly Qerim Engaged & Married Retired NBA Star & Colleague! What Made Wedding Special
The pair tied the nuptial knot in a smallish affair which was held at the Santa Barbara Museum of Natural History. They were pronounced husband and wife on 5 October 2009.
Blessed With Blissful Family Of Four
With their marital bond going strong, the couple soon opted for the family of their own. They were much excited to have a new member added to their family. After being married for five years the couple welcomed their first baby together in 2014.
On 30th April, they welcomed parenthood with open arms and were blessed with their elder son Gus. Both of them had all their hands in raising their first baby together.
When Gus was two years old, the pair planned for Gus to have another sibling. In August 2016, June, who also has a net worth of $1 million, gave birth to her second son Sam whom she shares with Pual. As for the experienced parents, parenting their second baby was not as troublesome as the first one.
You May Also Like: Robin Thede Getting Married! "Hard Worker" Husband Needed For 'Rundown with Robin Thede' Star
Despite all the work, the pair enjoyed every bit of it, especially for Paul as, according to June, he must have changed more diapers and June herself. Well, turns out the Pual is super involved.
As for June, she says, for her, being in the house filled boys "feels just right."