Peter Palandjian revealed the auspicious arrival of their baby boy named...and legally bound, their net worth certainly receives ...with his wife Eliza Dushku, a highly popular actress famous for...height extends up to...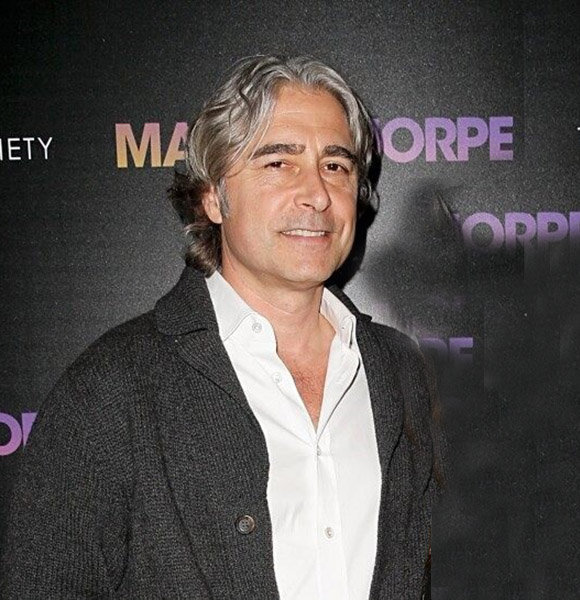 Peter Palandjian's name might not ring a bell to many since he is neither an actor nor is he a spotlight-hugging celebrity.
However, he is still related to Hollywood as the husband of famous actress Eliza Dushku, who is known for her role in Buffy The Vampire Slayer.
While Peter may not have made a considerable mark in showbiz, the businessman and real-estate CEO has got his hands-on filmmaking. In 2018, he made his debut as a producer for the biographical movie Mapplethorpe, which is influenced by the life of photographer Robert Mapplethorpe.
Peter may be yet to make his mark in the realm of filmmaking, but he has profoundly contributed as a new father and life partner to his wife.
However, before going over the highly pleasing news of their relationship, let's take a look at how they ended up as parents to their newly born child. With the arrival of a baby boy, the deeply in love couple are head over heels.
Past Relations & Dating
The 55-year-old businessman had gone through two failed marriages in the past. The alliance with his first wife Minou Marie-Louise Palandjian ended very shortly.
Although the relationship with his second wife ended in divorce too, their relation did result in the birth of his four children: Manon, Petros, Margot, and Madelon Palandjian.
The exact information on when Peter started dating Eliza hasn't been shared yet. Since Eliza had ended her five years-long relationship with Lakers' Rick Fox in 2014, the real estate owner probably started dating her post the split.
Engagement, Wedding
Peter found his relationship gaining public attention when his girlfriend Eliza shared a picture of them shortly after he had proposed her in June 2017. A year later, the entrepreneur married her in a private wedding ceremony conducted on 18th August 2018 in Boston.
The private wedding took place in Boston Public Library and only a limited number of guests, including their family and close friends, were present. The bride wore donned a stunning backless wedding dress, and the groom's attire consisted of mostly black apparels.
Interestingly, after saying their wedding vows, the newly wedded couple participated in the monthly Boston Bike Party to spice up their memorable day.
Pregnancy, Birth of Baby Boy
In February 2019, many fans came to know that Eliza Dushku's husband was on the verge of becoming a father to a son for the fifth time.
More On His Wife's Pregnancy:- Eliza Dushku Is Pregnant; Expecting First Baby With Husband Peter
Finally, at the start of August, the couple revealed the auspicious arrival of their baby boy named Philip.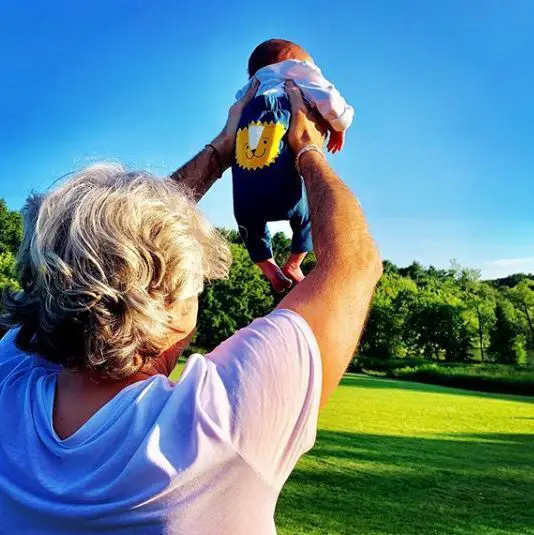 Peter Palandjian holds his newborn baby Philip Palandjian few days after his birth in August 2019 (Photo: Eliza Dushku's Instagram)
Notably, Peter's wife shared the news through a photo referring to the famous scene from the classic hit, The Lion King. In the picture, he can be seen raising his son in the air, making the reference to the movie very clear.
However, his wife has also already taken upon the responsibility as a stepmother to his four children. So, many will have to wait and see if she will be able to fulfill her maternal duties to her best efforts.
Net Worth Info
Peter - height 6 feet and 2 inches (1.88m) - is a successful businessman, but he hasn't yet uncovered his net worth. Because he is the CEO of Intercontinental Real Estate Corporation and a former professional tennis player, it's evident he accumulates impressive paychecks.
Salary Of Professional Tennis Player:- Novak Djokovic Wife, Kids, Family, Net Worth
Now that he and Eliza Dushku are emotionally and legally bound, their net worth indeed receives a considerable boost when combined. His wife relishes a net worth of $ 20 million and even possesses  $1 million worth house in Los Angeles.