News
Michael Weatherly & CBS, Eliza Dushku Speaks About Sexual Harassment
Bull star, Michael Weatherly has his hands full of the sexual allegations from his Bull co-star!
Michael Weatherly, best known for portraying Anthony DiNozzo on CBS hit series NCIS, has been accused of grave sexual misconduct on the sets of Bull by his once co-star, Eliza Dushku. 
Writing for Boston Globe, Eliza Dushku - Michael's Bull co-star - shared about the sexual harassment she had suffered from the hands of her former work colleague and the subsequent firing she had to endure as a result.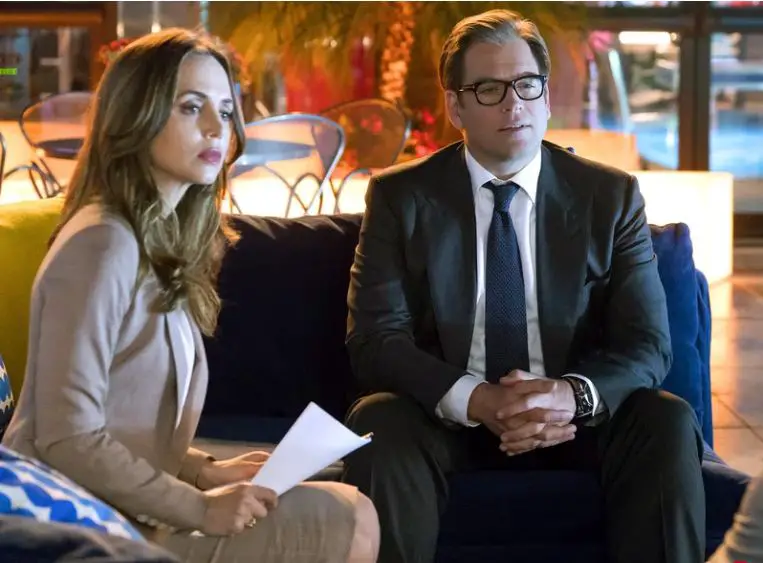 Michael and his Bull co-star Eliza Dushku (Photo:- People.com)
Similar Story Of Grave Sexual Harassment:- Grant William Robicheaux Age 38 Surgeon, Sexual Assault Allegation Corners
On the aptly titled opinion piece published on 19th December 2018, the New York native's alleged victim douses the "he said/she said" narrative right off the bat by claiming that his wrongdoings are all caught on cameras. She begins:-
"The narrative propagated by CBS, actor Michael Weatherly, and writer-producer Glenn Gordon Caron is deceptive and in no way fits with how they treated me on the set of the television show "Bull'' and retaliated against me for simply asking to do my job without relentless sexual harassment. This is not a "he-said/she-said" case. Weatherly's behavior was captured on CBS's own videotape recordings."
The said piece was retaliation to the alleged perpetrators Michael, age 50, and Glenn's denial of the misconduct following the publication of the story in The New York Times. Interestingly enough, the involved parties including the network, CBS had settled the case not that long ago.
Discover Something New:- Lindsey Vonn Delivers Retirement Letter; At Age 34, She's Done - Why?
Initially signed to complete the season one, CBS had promised Eliza a spot as a series regular with an option for maximized six seasons. When she finally confronted about her alleged perpetrator of his wrongdoings, the former claims to have sensed a feeling of indifference. In the stated piece, she reveals:-
"In explaining his bad behavior, Weatherly, who plays Dr. Bull, claimed I didn't get his attempt at humor. That's how a perpetrator rationalizes when he is caught."
Delving into the details of the sexual harassment, his alleged victim made a stark claim by accusing him of inviting her to his rape van as she writes:-
"Weatherly harassed me from early on. The tapes show his offer to take me to his "rape van, filled with all sorts of lubricants and long phallic things."
From offering her to partake in unsolicited threesomes to making blasphemous gestures when her husband had visited her, to bragging about his friendship with CBS CEO Les Moonves, Eliza pleads the readers to take a peek at the recordings in the settlement process to get better gaze of her story.
Breaking down the former NCIS star's psyche, she shares:-
"For Weatherly's part, it looks like a deeply insecure power play, about a need to dominate and demean."
About the eventual confrontation, Eliza writes:-
"Framing my request as a plea for "help" in setting a different tone on the set, I asked him to "be my ally" and to "help ease the sexualized set comments." Weatherly responded with, "Eliza, no one respects women more than I do," citing his many sisters and his professed history of being "too respectful of women.""
In retaliation, Michael allegedly texted CBS TV president David Stapf and had her fired. And after the encounter, the former co-stars even barely spoke to each other.
See Also:- Model Sjana Earp Age 24 Bio Reveals Height & Dating Status Of Yoga Expert
With every passing day on the set of Bull, the former Dark Angel star's passive aggression towards her had gotten worse. A prime example of his approach is the memo he had helped circulate, claims Eliza.
Detailing her subsequent firing, she claims:-
"The fact is that Caron wrote me off the show within 48 hours of my complaints about Weatherly. According to what top production brass at CBS told my agent, Caron had gotten rid of me without the knowledge or consent of that CBS team."
Eliza would eventually settle with CBS after receiving $9.5 million for all her troubles. Delving further into the alleged hush money, she writes:-
"According to the fine print in my contract with CBS, I was required to submit to "confidential" arbitration, where all "proceedings will be closed to the public and confidential, and all records relating thereto will be permanently sealed." No judge, no jury, and no chance of anyone finding out what really happened (or so they hoped).
The former Bull star, age 37, concludes her opinion piece by asserting zero desires to be in the news as she looks to build a new life around her husband and college education.
Another Michael In Our Vault:- Michael Campion Girlfriend: Who Is He Dating At Age 16? Family Talks
Michael is yet to come forward with a response!