Phaedra Parks has been through a lot after what happened to her husband. Now she is saying that she would rather not take her children to visit their father anymore. Has this got something to do with her divorce rumors? You might not know who she is? Let's explore about her.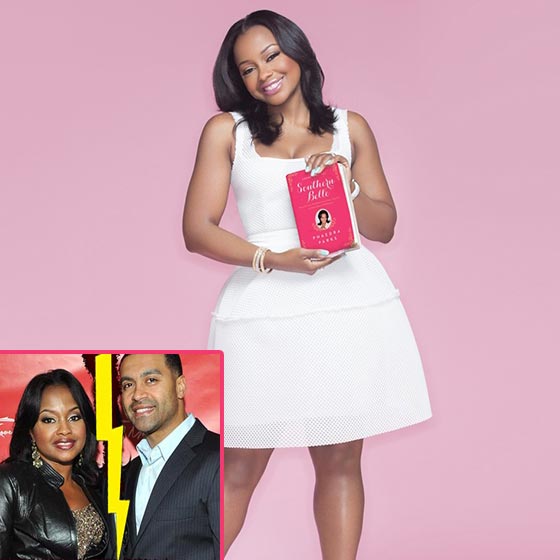 Phaedra Parks has been through a lot after what happened to her husband. Now, she is saying that she would rather not take her children to visit their father anymore. Has this got something to do with her divorce? Let's explore all!
Married Life, Husband, And Divorce!
On July 2014, Phaedra's husband Apollo Nida had a major setback after he was charged with a money fraud scheme. He pleaded guilty of cashing stolen checks and laundering more than 2.3 million dollars by fake bank accounts and was sentenced to 8 years in prison; a ¼ of the maximum sentence. So, after 5 years of marriage, Phaedra decided to call it a quits with him.
Inside TV Actor's Failed Marriage:- Richard Tyson Wife, Relationship, Divorce, Family
Even though the divorce between them remains unsettled, Phaedra has confirmed that they are going to go through this in an interview with The Huffington Post in October 2014.
Unhealthy For Kids To Visit Prison
Phaedra has also taken a drastic measure not to let her kids visit their father in prison anymore. While several of her friends considered that by doing so, Phaedra would deny Apollo, his rights as a father. Phaedra believes that it is right for her kids, and this is with no beef to Apollo.
She just doesn't want her kids; Dylan, 5 and Ayden, 8 to be around convicted felons like murderers and rapists.
On top of that, at one of her visits with her children, she encountered more than what she had bargained for; she along with her kids mistakenly witnessed an inmate being pleasured in the visitor's room. She explains the incident as someone had their hands in someone else's pants…a little masturbation,' she says,
Try explaining that…they are at that age where they don't know what's going on
Even though she won't let her kids visit their father in prison, there are no hard feelings for her estranged husband. Phaedra wants him to find happiness and move on in his life.
Well, she is an example of strong and independent women, she took care of her kids alone in the absence of their father.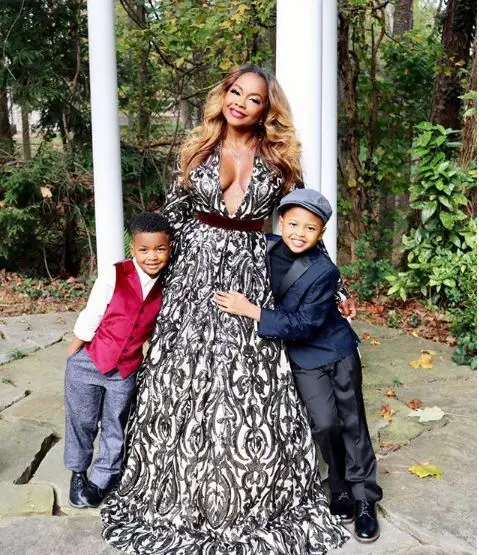 Phaedra Parks with sons Dylan and Ayden on 25th December 2018 (Photo: Phaedra Parks 's Instagram)
It must have been difficult to raise two young kids alone as a single mom, but she is persevering and providing a stable home to her kids.
Relationship With Ex 
After going through a tough time in her past relationship, love gods had finally smiled on Phaedra. She met a kind and loving man and even made her relationship official on Instagram during the New Years celebration of 2019.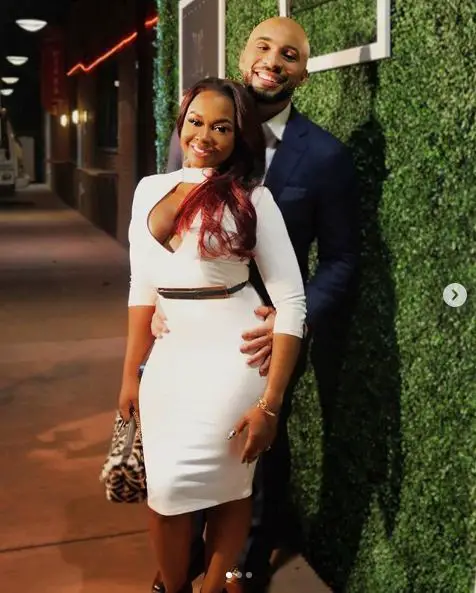 Phaedra Parks cozies up to her ex-boyfriend Tone Kapone on 17th February 2019 (Photo: Phaedra Parks' Instagram)
Well, her ex-boyfriend is a famous radio host Tone Kapone and the pair seemed to be very much in love during their relationship as evident by their Instagram handles.
However, the pair's courtship didn't last long. On the month of May 2019, Phaedra Parks reportedly ended her relationship with Tone Kapone.
According to the Jasmine Brand, the real housewive star and radio personality had a mutual split and still follows each other on Instagram.
Any New Boyfriend?
Since the reported split with Tone, the Real Housewives of Atlanta star was seen in the arms of a new man.
According to DailyMailTV, Phaedra seems to be dating Haves and the Have Nots actor, Medina Islam. While the actress herself has not named her new bae, the information comes as the site found receipts which showed them spending some quality time together.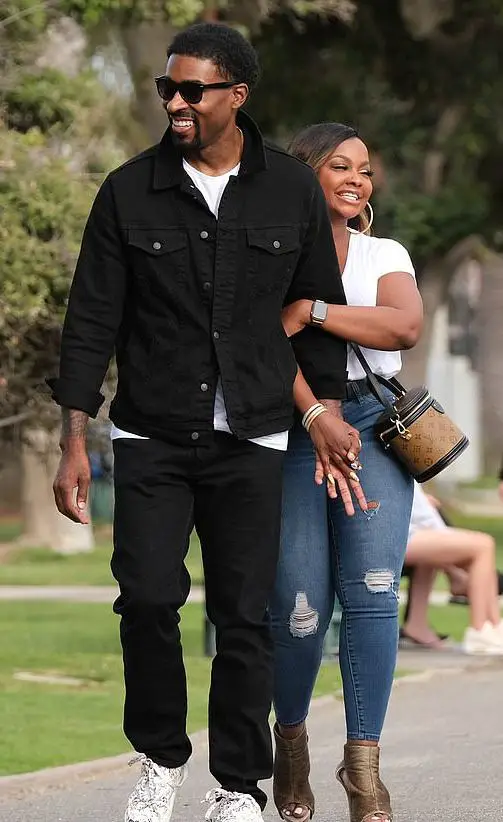 Phaedra Parks with boyfriend Medina Islam in July 2019 (Photo:dailymail.co.uk)
Medina Islam is not a stranger to the actress at all. The star actor is also the ex of an ex of Parks' former RHOA co-star Claudia Jordan. If the receipt was not enough proof, there is also a video proof of the two cozying up to each other on their date.
She also revealed that the two met on the dating app called Raya, and his new love signed up with the intention of meeting her.
Phaedra is quite happy with Medina. Praising him, she said her previous relationship didn't work out but she is quite happy about him. She claims he is very kind, very intelligent, very kind and socially active.
It seems love is brewing for her in 2019.
A Missing Guest:
Phaedra threw a grand birthday party for her older son, Ayden's 6th birthday. She gave a grand 'TMNT' themed party renting out the Stars and Strikes Bowling Alley.
There were about 100 guests. Unfortunately, Apollo couldn't arrive being incarcerated and he couldn't even wish his son a happy birthday. But, Ayden won't have to celebrate his birthday in the absence of his father from 2020 as his dad will be a free man after completing his jail term.
Phaedra Parks's Bio:
Phaedra Parks was born on 26 October 1971, in Athens, Georgia, US. She graduated from Clarke Centre High School in 1989 and went on to attend Wesleyan College where she graduated with a Bachelor of Arts degree in Communication in 1993.
She resides with her kids in her house in Buckhead, Atlanta. In 2018, she sold her another Chastain Park mansion for $950,000. She is mostly known for being part of Bravo network's 'The Real Housewives of Atlanta' since 2010.
Real House Wives' Star:- Lydia McLaughlin Age 37 Wiki Reveals Parents & Hefty Net Worth In Detail
In 2017, she was rumored to be fired from the show. And, since then she didn't appear on the show. Besides, she also appeared in the TV show 'Dish Nation' in the years 2014 and 2016 in the First run syndication network.