Entertainment
Find Out Phil Robertson Net Worth At Age 72 | Inseparable Wife & Family
Phil Robertson is an American professional hunter, businessman, and reality television star appearing on the show...Following some massive ups and downs, Phil remains happily married to his wife...His career success has seen him bag a massive net worth of...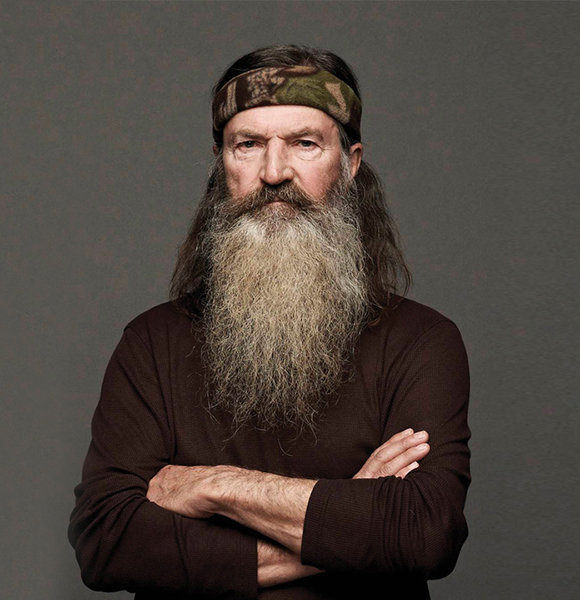 Starting out hunting initially with the motive to feed his family, Phil Robertson quickly escalated his necessity into his passion. American professional hunter, Phil then made a career out of his passion and stands today as a successful businessman and a renowned television personality.
A household figure following his appearance on various TV shows, including Duck Dynasty and Buck Commander, Phil has received plenty of fame in his career. To add to it, fortune has also been a good friend to the hunter as he heads into the later years of his life with a massive net worth to his name.
All the fame and fortune that Phil has allocated is a result of his hard work and dedication to his profession. However, there is one more person he owes all his success to.
The hunter, married to a lady for more than fifty years, has a lot of appreciation towards his wife for sticking beside him through thick and thin.
Massive Net Worth At Age 72
Sacrificing his football career to follow his passion for hunting, Phil has been able to successfully craft his own separate identity. Starting his career as a commercial fisherman, he soon struck gold after inventing his first Duck Commander call in 1972.
With patent rights secured over his new found invention, the root for the financial success was already planted in 1973.
You May Also Like: John Luke Robertson Wiki: On Juggling Married Life with Wife and College Precisely
He soon incorporated the Duck Commander company in 1973 and started the assembling, packaging, and shipping of his own duck calls. This company proved to be his biggest asset as over time, Duck Commander has been expanded into a multimillion-dollar enterprise by Phil and his sons.
A cherry was further added to the top after the Robertson family appeared together on the A&E reality television series Duck Dynasty. The series which ran from 2012 to 2017, became one of the highest rated tv shows where the Robertson family's daily life with the Duck Commander was highlighted.
The career success that Phil has overseen throughout his life thus lands him in a strong financial position. Thus, Phil, at age 72, stands today with an accumulated net worth of $15million.
Happily Married With Wife; Siblings Completes Family
Hunting veteran, Phil remains happily married to his high school sweetheart Marsha Kay Carroway, popularly known as Miss Kay, since 1966. Married for more than 50 years now, the duo has set some new couple goals throughout their journey.
They have also been blessed with four children throughout their marriage in the form of sons Alan, Jase, Willie, and Jep.
Don't Miss: How Old is Bella Robertson? The One with The Sibling Squad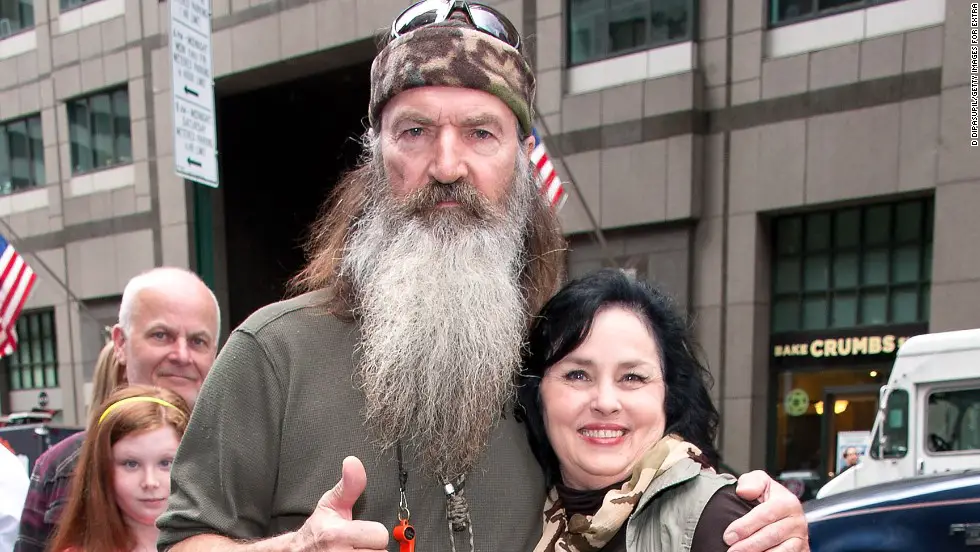 Phil Robertson alongside his wife Kay. (Photo: CNN.com)
However, the married life of the Buck Commander star has not always been all sunshine and rainbows. Phil in his early marriage days during the 70s was diverted to a party filled lifestyle and suffered drug and alcohol problems that saw him abandon his wife and children despite being married.
However, the duo has mended their relationship since then following Phil's devotion to Christianity. Phil, happily married now, thus significantly appreciates his wife Kay for sticking beside him even in the worst of times.
Read Also: Willie Robertson Age 46, Children & Wife Building Strong Family | Meet Them
In the short film titled I Am Second, released in 2013, Kay mentioned the reason behind sticking up with her husband despite him going through infidelity.
"When I gave myself to him, that was it. It was for life, and I would do everything and fight for 10 years [to save the marriage], and that's what I did."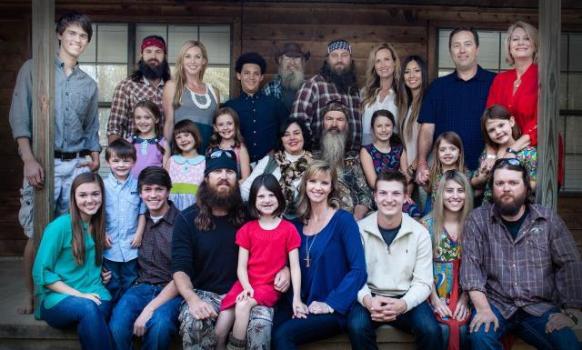 The Robertson family, including Phil, his wife, children, and his siblings. (Photo: The Mercury News)
Following the death of that young party animal version of Phil, he along with his wife, children and siblings have remained together as one happy family. Phil,  standing in at a height of 6'2", alongside his brother Si, and sons Jase, Willie, and Jep is also known for their conservative Protestant Christian views and long beards.