Entertainment
Piff the Magic Dragon From AGT Drowned In New Shows & Tour Schedule
Magic and Comedy never fail to make us happy, that's why so many people are intrigued with such performances. Giving a jaw-dropping performance with his dog....... Piff the Magic Dragon from his America's Got Talent journey has been touring worldwide and conducting shows that leave the audience wanting for more.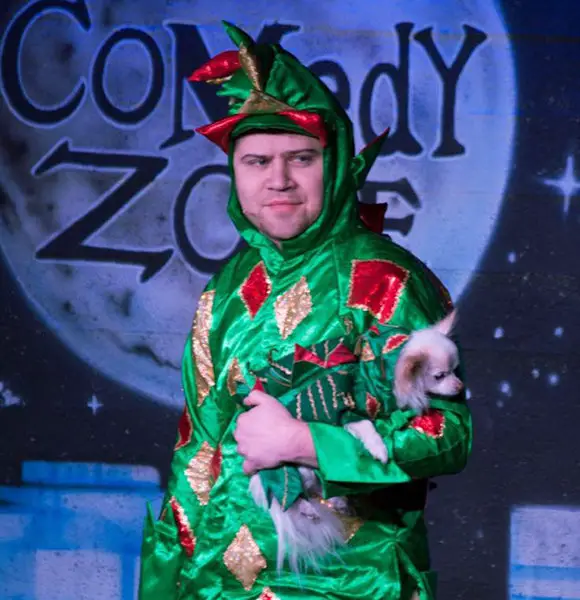 With his glorious start through America's Got Talent and his jaw-dropping performances in Penn & Teller's show, Piff the Magic Dragon has had an exploding career ever since. Together with his little chihuahua as his wing-man, Piff has carried out hilarious performances that got him the recognition of the second most famous magic dragon in the world.
His notable comedy performances have helped Mr. Piff to come under the spotlight, where the audiences are more enthusiastic about his show. No wonder why this Magic dragon has been gulped down by his schedules that's cramped with numerous shows and tour dates which is 'All sold out!'
AGT Breakthrough Leads To Road Of Fame:
It started with the costume party and his grumpy expression; as the only person dressed in a green dragon suit, John Van der Put as per his real name gave birth to his stage name, 'Piff the magic dragon' and his career in magic ever since.
From the Edinburgh Fringe Festival to the Penn & Teller: Fool Us show, Mr. Piff has left us all asking for more of his wonders!
2018's AGT Winner:-AGT Champion Shin Lim, 26, Bio: What's His Net Worth & Who's The Fiance?
Anybody who has watched the show 'America's Got Talent' will undeniably know who 'Piff the Magic Dragon' is. The English magician, who was born to a family in South East London, has brought about wonderous magic tricks and amusing comedy to the audiences.
With rounds of performances that he portrayed on stage every week in the AGT made him one of the most unforgettable finalist.
His performances were more fueled by the little Mr. Piffles a.k.a. "The Dog Who Knows"  who ripped off the show with its cuteness and its mind-reading capacity and the occasional visit from his female magician assistant Jade Simone, who could be Piff's Girlfriend; all three of them carry out the trick mind-blowingly.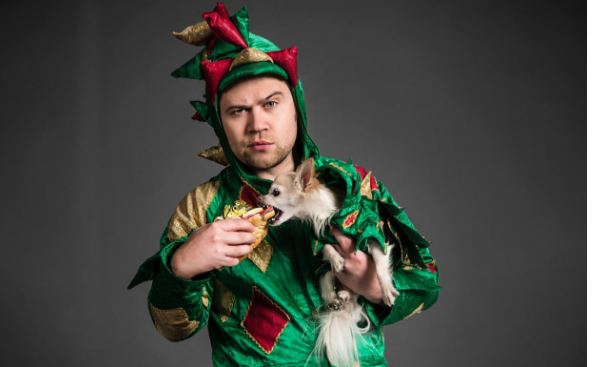 The Magic Dragon Together With His Magic Dog Gives Out Unique Magic Performances On Stage (Photo: Parade.com)
It was from his AGT's popularity he has been able to carry out his magic tricks worldwide from Australia to Britain. There aren't any questions as to why this magician has been able to sell tickets to all his shows and has been able to credit all his net worth towards this profession.
Fellow AGT star:- Bianca Ryan: "Why I Don't Have a Boyfriend?" AGT Star, Not Dating, What's She Doing Now?
Magician Packed With Tour Dates And Show:
The famous Mr. Piff, who boasts 100 Million views on his contents, have sold about a 100,000 tickets to his show since AGT blessed him an extremely busy schedule, a new height to his career. Along with his dog as his sidekick and his talent overpowering out in the stage, this 38-year-old magician has been managing shows after shows hitherto.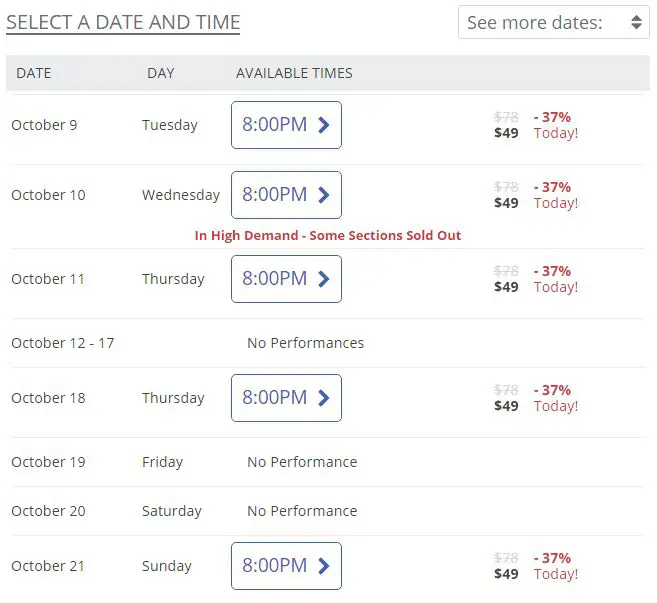 Magic Dragon's Show Schedule At The Flamingo Casino (Photo: Vegas.com)
Currently living in Las Vegas, he carries out his performances at the Flamingo Casino after 8:00 pm. Mr. Piff's performances at the Flamingo has been booked so rapidly, that 37 booking take place every 48 hours online for the discounted price $49.
Other America's Got Talent's Winner:- Paul Zerdin Dating! America's Got Talent Winner Cutest Talks On Girlfriend
The rest of his time is then devoted to his tours which also get sold out once the tickets are available. With so much to gain from his career, Mr. Piff is more than happy getting gobbled by his work and tour dates.