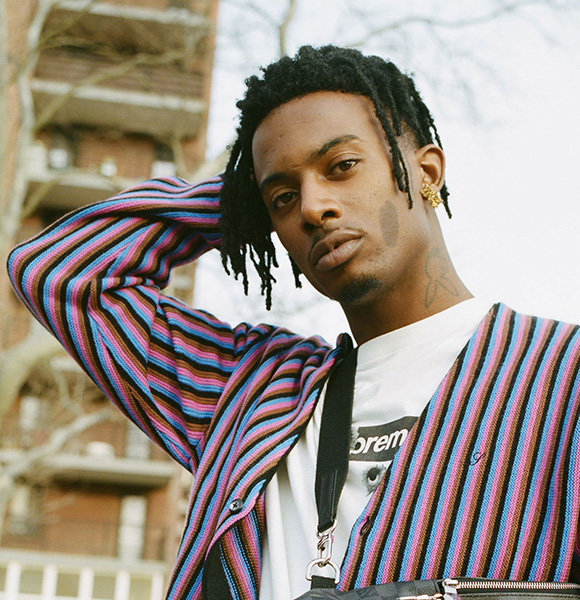 Hip-hop recording artist Playboi Carti, a proponent of the SoundCloud Era, broke into the rap industry with singles like Fetti and Broke Boi. Given that he didn't have an album or a mixtape out at the time, this was a big accomplishment.
With two chart-topping singles, Magnolia and Woke Up Like This, he became a household celebrity with the release of his self-titled first mixtape in 2017. (featuring Lil Uzi Vert).
Carti is a trailblazer at the core, revered for his ability to bend unusual production with his almost mumble-like method of delivering vocals. His sense of style is unrivaled in the industry.
Is Playboi Carti Gay?
Perhaps it was because of his outgoing personality that a gay man named Masin Elije saw him as a great target.
Masin, a well-known Instagram personality and influencer accused Carti of slipping into his DMs in 2017. According to Bossip, the homophobic claim leveled against the Magnolia rapper was eventually debunked.
Masin made news again a year after the disaster. This time, he claimed that NBA player Dwight Howard plotted to assassinate him in order to conceal their sexual relationship.
The tales' claims that Carti is gay are nothing more than rumors based on fabrication. Take a look at his love history to see for yourself!
Girlfriends & Dating History
Carti's dating history is as illustrated just as it is controversial.
Of all his girlfriends, none boast more musical prowess than Australian-born rapper Iggy Azalea. Before confirming the romance in September 2018, he and the Fancy hitmaker got spotted at Rolling Loud festival and Six Flags.
November that year, Carti downplayed the relationship during a radio interview and even referenced Iggy as a friend. But by February 2019, rumors of a split grew rampant. It took a Valentine's Day post from his now-girlfriend Iggy to put the suggestions to bed.
Iggy's Former Lover:- DeAndre Hopkins Is Dating! 'Fancy' Singer Iggy Azalea Revealed As Girlfriend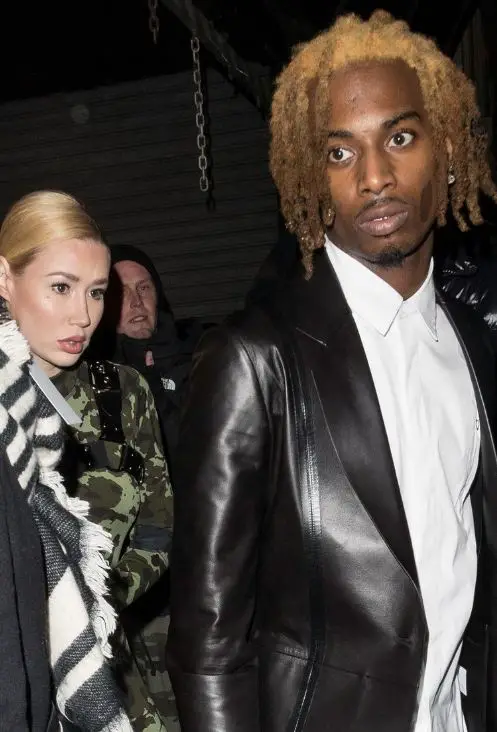 Playboi Carti and his girlfriend, Iggy Azalea walk out hand in hand at the 2019 Paris Fashion Week (Photo:- Justjared.com)
In August 2018, a few months before he started dating Iggy, the Fell In Luv star had a week-long intimate relationship with socialite Blacc Chyna. He apparently dated musician Rubi Rose before Chyna and Iggy.
Related To Blacc Chyna:- Who Is YBN Almighty Jay? 18 y.o Dating Blac Chyna, Real Name, Net Worth & More Details
Getting down to business, Carti was jailed in 2017 for pulling his then-girlfriend by her backpack through the LAX airport. The allegations against him were eventually dismissed.
Real Name, Age & High School
Carti was born in the year 1996 in Atlanta, Georgia. Now 22, he stands at the towering height of six feet and 1 inch (1.85 m).
The Shoota wordsmith - real name Jordan Terrell Carter - probably first became obsessed with Hip-Hop during his high school days. As he came of age, he saw a future in Rap Music.
Carti's musical aspirations are understandable. Not only was it a medium to express his rage but, also a way to uplift his family from poverty. Growing up, his parents struggled financially.
An African-American male by ethnicity, the Poke It Out hitmaker holds American nationality.
Net Worth From Musical Career
Before his current moniker, Carti ran with the stage name Sir Cartier. His musical career predates 2012, but none of his early work as Sir Cartier is available. Four years after signing with Awful Records alongside fellow Atlanta rapper Father, in 2016, he penned a recording deal with A$AP Rocky's label AWGE.
His 2017 self-titled mixtape debuted at #12 on Billboard 200. Later that year, XXL Magazine named him as one of its freshmen for the year.
Then in 2018, Carti dropped his debut album entitled Die Lit. Produced by Pierre Bourne, Die Lit was a commercial success and earned rave reviews from critics & fans alike. It also made the year-end Album of the Year list of many publications.
Less than a decade into his rap career, the Interscope artist is already a Hip-Hop mogul with a net worth of $9 million.
Carti has worked with many well-known celebrities and his recent collab was with Kanye West. 
Apart from his musical career, his fashion style is known to be famous in the industry. He has also a good modeling career. He has modeled for big-known brands like Louis Vuitton. 
With his hard work and dedication, he has been successful to establish his name in the industry. 
Stay tuned to get more updates on Playboi Carti.