Entertainment
Rachel Ballinger Wiki: Scoop On Her Dating Affair! Still With Boyfriend?
Youtubers are always on the go, and with their videos and Vlogs, people often tend to find a way to pass the time and get entertained.
YouTube sensation Rachel Ballinger who is also known for her self-titled channel, where she shares the details about her life and some funny videos, is also known for entertaining her subscribers.
However, those videos are not that explanatory enough for her life; leading people to go crazy on the internet to know more about this vlogger especially her private details including her dating status, boyfriend, affairs and more. 
If you are one of them, you are up for a treat today! 
Know More About Rachel Ballinger: Still Dating Her Boyfriend?
Rachel Ballinger has been making a greater deal of name for herself with everything she has been doing in her career as a Youtuber.
No wonder people are drawn towards her. Moreover, those people are always looking for something new in her life, and most of them are willing to know if Rachel is still with her boyfriend, whom she was once dating.
See Also:- Channing Tatum Is Dating After Divorce With Wife, Meet His New Love Jessie J
It was during Christmas 2014 when Rachel's sister Colleen revealed Rachel's boyfriend. And since then, the internet world was awestruck seeing the doting affair between the two.
Rachel's boyfriend revealed by her sister Colleen (Video: YouTube.com)
After Colleen spilled the beans, Rachel then started showing off her romance with her man, Matt, all over the social media sites.
Pumpkin Carving: Rachel Ballinger & Her Boyfriend Matt (Video: YouTube.com)
Rachel and Matt were all loved up with one another, and with every social media post, it seemed that their relationship was gaining more meaning to it.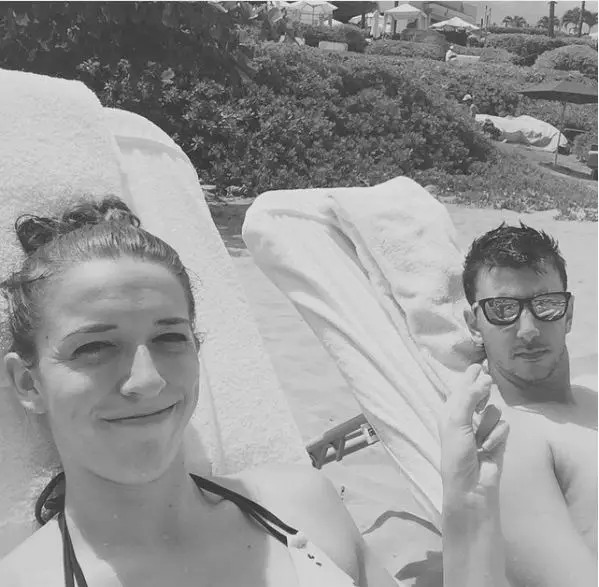 Rachel Ballinger with her boyfriend Matt 8 May 2015 (Photo: Rachel Ballinger's Instagram)
But, you might have noticed that all of these posts and videos are from some years back! Moreover, there are no recent posts from Rachel about her relationship with Matt. So, does this mean that they no longer see one another?
Have they split or are they keeping their dating relationship in the shadows?
You May Also Like:- Bachelor Star Brooke Blurton Swirls Romance Rumors, Dating New Boyfriend?
Well, the truth about the current nature of their connection has not been discussed by the Youtuber, which is why there are chances that she could have ended her relationship with Matt. However, the possibilities of them being less expressive of their companionship are also there.
Rachel Ballinger's Family Wiki, Siblings
We have already mentioned that she has a sister who is a Youtube phenomenon herself, but she also has two more siblings (brothers to be precise) named Christopher and Trent. As far as her social media suggests, Rachel is extremely close to her family.
Similarly, Rachel's sister, Colleen Ballinger who works as an actress and comedian got engaged to her longtime boyfriend, Erik Stocklin. She is now a mother to a almost 3 years old son Flynn. This happy family of three shares a significant role is Rachel's life. Specially Flynn, the little bundle of happiness, often makes his appreance on Rachel's Instafeed. 
Moreover, her love for her parents can be seen on social media sites.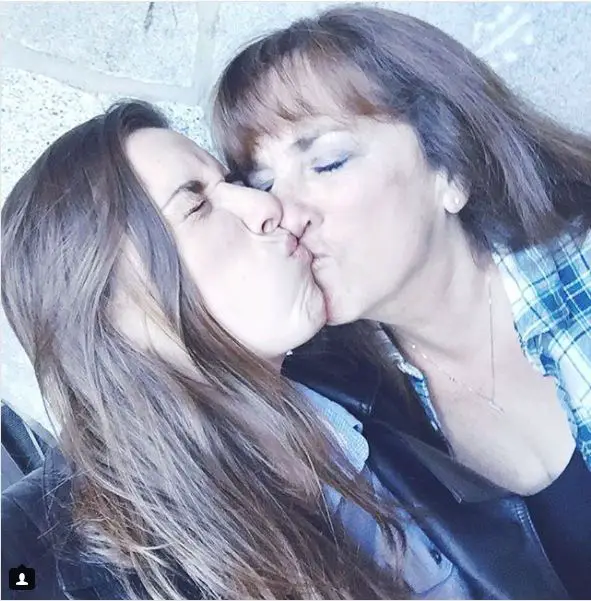 Rachel with her mother on 9 May 2016 (Photo: Rachel Ballinger's Instagram)
Her love for her father also makes their bond evident.
Don't Miss:- Gay Supporter Trevor Noah & Girlfriend, Dating One? Parents Talks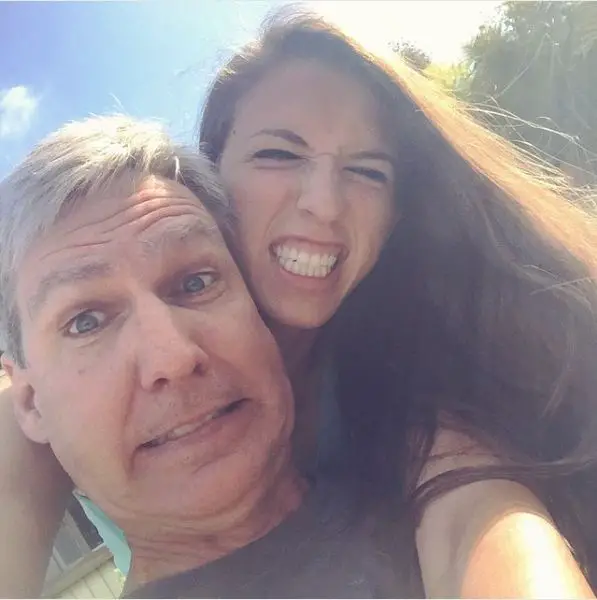 Rachel along with her father on 26 May 2015 (Photo: Rachel Ballinger's Instagram)
Clearly, the height she has reached in her career has made her family proud of her.
Recently, Rachel also celebrated her birthday with her father. Rachel even shared an Instagram post to mention about her birthday and further added that the presence of her father had made the day awesome. Rachel wrote on Instagram on 7 April 2018,
"My dad spent my birthday with me and it was awesome. He's the best :)"
Additionally, did you know, Rachel has also been a part of some modeling projects way back in time; which is why she calls herself a model.
I'm a model by Rachel Ballinger (Video: YouTube.com)
Moreover, Rachel's wiki suggests that she has also to a writer in recent times and even published a book called 101 Things That Piss Me Off in June 2017. The book became a success among the youth community and Rachel was praised for her writing skills.