Entertainment
Robyn Crawford Wife, Lisa Hintelmann, Net Worth, Now
Robyn rose to prominence as Whitney Huston's closest associate... How did she cope with the loss... Read along to learn what she's doing now... Robyn met Lisa Hintelmann...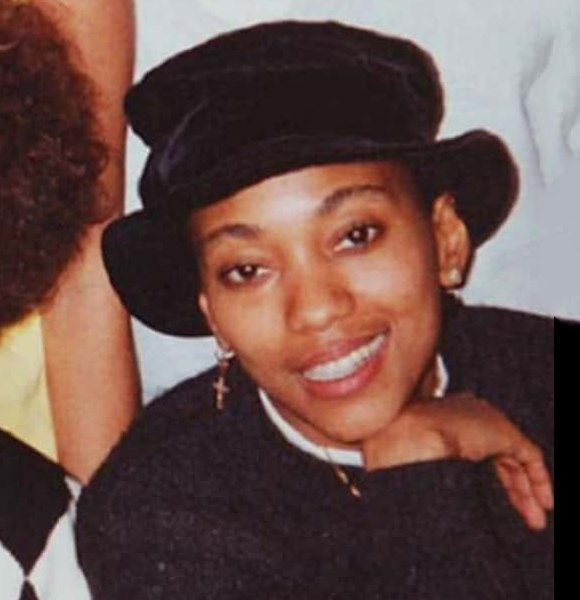 In 2012, The Prom Queen of Soul Whitney Houston died at age 48 following a drug overdose. Seven years later, her best friend Robyn Crawford announced a memoir which would detail the duo's alleged romance. 
Robyn rose to prominence as Whitney Houston's closest associate. Beyond friendship, the pair shared an intimate relationship; or at least, that's what a majority of fans believed.
No doubt that the late soul's singer death caused a profound impact on Robyn. How did she cope with the loss? Read along to learn what she's doing now!
What Is Robyn Crawford Doing Now?
As of now, Robyn is one half of openly gay marriage and maintains a loving family with her wife. But, it would not have been possible if she hadn't discontinued her personal & professional relationship with Whitney Houston.
After Whitney had signed a record deal, Robyn began working as her assistant. Following a fallout with the I Will Always Love You singer's husband Bobby Brown in 2000, she quit the gig.
Whitney & Bobby's Daughter:- Bobbi Kristina Brown's Death Marks Two Years! Bobby Brown Shares A Video Of Her In Memory
The breakup proved a blessing in disguise. Robyn met Lisa Hintelmann. Soon after, the lovebirds began living together and eventually got married. By adopting twins, they further solidified their ever-so-growing bond.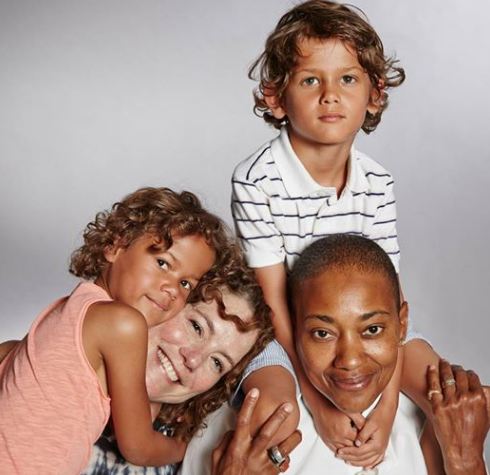 Robyn Crawford with wife Lisa Hintelmann with their children circa 2016 (Photo:- Robyn Crawford's Facebook)
Robyn's wife Lisa is the head of Talent and Entertainment Partnerships at Audible, Inc. A graduate of Boston College, Lisa boasts an impressive work catalog with employers that includes GQ, Esquire Magazine, and Elle UK Magazine. 
Away from the prying eyes, the openly lesbian couple along with their kids call New Jersey their residence now.
Net Worth & Education
Besides assisting Whitney, Robyn boasts several other industry credits. The Bodyguard and Waiting To Exhale - both starring Whitney - are some of her notable works as a miscellaneous crew.
In 1997, she earned her first producer credit in the TV series The Wonderful World of Disney.
Lesbian Partner Of Famous Celeb:- Cydney Bernard Girlfriend, Net Worth, Family, Now
Robyn also provided an in-depth commentary on Whitney: Can I Be Me, a 2017 documentary which shed light on the late singer's bisexuality. Her book entitled A Song for You: My Life with Whitney Houston, is scheduled to drop in the fall of 2019, tackles the very subject.
Should the memoir reach a best-selling status, Robyn's net worth will inadvertently increase in tenfold. In contrast, Whitney's estate inherited $40 million fortune after her death.
With regards to Robyn's education, there seems to be no record of her schooling. Nobody knows if she even attended college.
Family Background, Age & Birthday
Robyn's family background is equally elusive. Questions about her parents and siblings continue to evade the public domain.
Related To Whitney:- Alicia Etheredge Age, Net Worth, Husband, Now 
Because she and her late best friend Whitney were friends as kids, they were likely of the same age. If the soul singer was still alive, she would have celebrated her 55th birthday in 2019, which implies Robyn is also in her 50s.