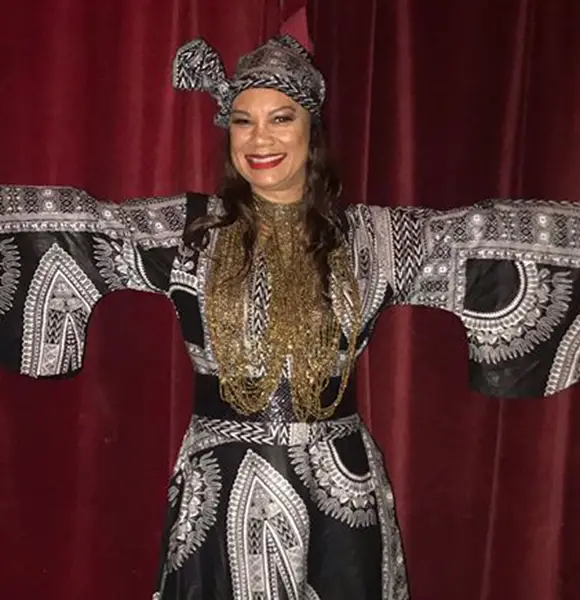 Alicia Etheridge is a producer of the TV series Outsider Inn. Also, she has made appearances in reality shows such as The Insider and The Real.
She gained popularity after getting married to her famous singer-husband. Even though she is a hard-working woman, she attained more recognition after getting married. 
Keep scrolling to find out more about her married life. 
Alicia Etheridge's Husband 
Alicia's husband is a famous R&B singer Bobby Brown. Alicia met her husband in a dance class while Bobby was 18. Even after knowing each other, they only started dating in 2008 and engaged in 2010.
Alicia and her husband had a son in 2009. After a two-year gap, on 18th June 2012, Alicia tied the wedding knot with the singer in Hawaii. Interestingly, the gracious presence at the wedding was of their son Cassius.
On Magic Johnson:- Earlitha Kelly Bio: 5 Wiki Facts On Magic Johnson's Wife - Cookie
But, the wedding was missed by Bobby's daughter, Bobbi Kristina Brown, from his first marriage to Whitney Houston. Because the wedding was held just three months after her mother Whitney's death in February 2012, it was understandable why she was on bad terms with her father.
However, the situation only turned worst as Bobbi lost her life in 2015 after attempting suicide at the young age of 22.
More On His Daughters Death:- Bobbi Kristina Brown's Death Marks Two Years! Bobby Brown Shares A Video Of Her In Memory
While Alicia and Bobby grieved the loss of his daughter, they got blessed with a bundle of joy. The same year, they welcomed their daughter, Bodhi Jameson Rein.
Likewise, their third child, a second daughter named Hendrix Estelle Sheba Brown, was born in 2016.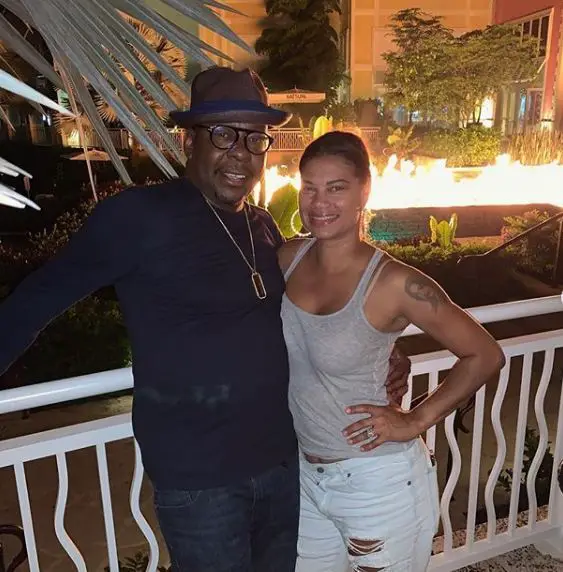 Alicia Etheredge visits the Bahamas with husband Bobby Brown in May 2019 (Photo: Alicia Etheredge's Instagram)
In a September 2018 interview with Essence Magazine, her husband discussed their marriage. He claims that his wife has made him a better person spiritually and personally. Etheredge has also spoken about what keeps their marriage going strong despite life's inevitable ups and downs. She noted that they both walk-in thankfulness with one other, which she believes is the most important relationship aspect.
As of now, the couple has been supporting one another through all ups and downs.
Alicia encourages Bobby to indulge in various positive activities like yoga to help him cope with his troubled past. As per Bobby, his wife has helped him bring his passion for music back into his life and gain self-confidence.
More On Alicia Etheridge
Alicia was born on 21st December 1973 in America to a family of African-American ethnicity. She was raised by her father, Henry, and mother, Mary Mullen Etheridge, along with her two siblings.
Her twin sister, Kim, is a well-established entrepreneur; she is a co-founder of the beauty product line Mixed Chicks. The producer also has a brother named Justin, who is a graduate of the 2019 class of UCLA.
Alicia started her career in the showbiz world by working for Grammy-nominated soul singer Macy Grey. She also served the Los Angeles Lakers player and NBA winner, Magic Johnson. 
Explore: Elpidia Carrillo's Happy Married Life and Net Worth
However, the height of her popularity and career escalated after her marriage in 2012.
Alicia Etheredge became a member of Bobby Brown's management team in 2008. She has previously worked for Magic Johnson and Macy Gray, among other athletes and musicians. Etheredge is also a television producer who has worked on a variety of shows, including 'Outsider's Inn,' 'The Real,' and 'The Insider.' She's also appeared in the film 'Omg!'
According to Celebrity Net Worth, Alicia has a net worth of $500 thousand in terms of financial status. In addition, she runs a food brand along with her husband through the website bobbybrownfoods.com which sells a wide range of cooking products and recipes.
Interestingly, she even produced the biopic series The Bobby Brown Story in 2018, based on the real-life events of her husband. Also, her husband boasts a net worth of $ 2 million.
Stay tuned to get more updates on Alicia Etheridge.