Entertainment
Ross Marquand Stays Lowkey On Dating Affair; Is It All About His On-Screen Gay Relationship?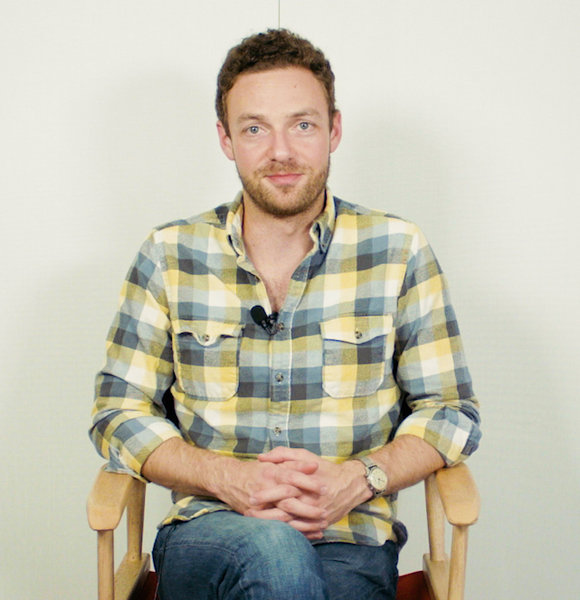 A gay role doesn't necessarily require an enactment from a gay person itself, but the viewers are more leaned towards forming a perception about the actors playing any of the LGBT roles, that they might be what their role portrays them to be.
No different is the case of Ross Marquand, who is one of the casts of the very popular show The Walking Dead and was assigned a gay role to be done justice with. But is his onscreen relationship the reason for him keeping his affair low-key?
Or isn't there any girlfriend at all? Let us find out.
Does Ross Marquand Have a Girlfriend?
Maintaining privacy in personal life has been one of the most difficult things an actor has witnessed. With numerous people, along with the media personnel having an eye on everything they do, keeping things private isn't everyone's cup of tea.
However, the Walking Dead star Ross Marquand has been really successful in maintaining it. There isn't much information about him out in the open, but we did find some interesting facts that you guys might want to know.
See Also:- Ashley Parker Angel Nearly Married & Had Wife | Not So Gay Or Is He?
Back in the days in 2013, he finally broke his silence regarding his relationship and girlfriend by tweeting,
"Hanging out with my new girlfriend...she's hilarious. http://instagram.com/p/g8YvkRnXRI/ "
Ross's tweet did generate curiosity in his fans to know more about his girlfriend that he mentioned, and to their surprise, the Instagram post that he referred to in his tweet seemed something like this.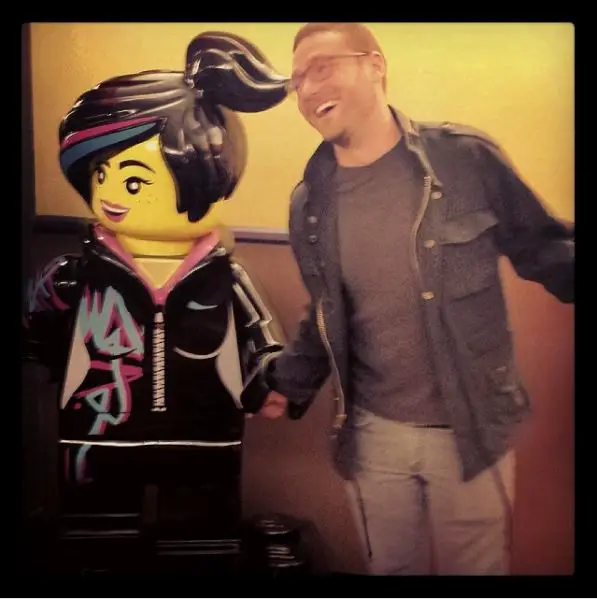 Ross Marquand with his self-proclaimed girlfriend in 2013 (source: Instagram)
Yes you saw that right, Ross is posing with a statue of a girl, whom he quotes to be his girlfriend, and he seems like he was having fun taking that picture as his smile says it all.
You May Also Like:- Michael Rapaport & Wife Still Together Amid Girlfriend Issue? Family Status
Isn't that cute, though?
Talking about previous relationships, the star had a girlfriend back in 2012 which he stated about in his tweet.
However, it's good news for his fans who have a crush on him, as he might be single and waiting to get married to a wife, Ladies! that statue will not even interfere either.
More on Ross Marquand
Colorado's Native Ross Marquand, 40, belongs to the Caucasian American ethnicity. Versatility is his strength, and he has been very successful in his career with all the work he has done as an actor, director, and producer.
He appeared in the guest role of Red Skull in the latest Marvel movie Avengers: Infinity War. Further, he also posted a tweet on 27 April 2018 to claim his possibility of appearing in the next Marvel movie.
Ross wrote on his Twitter,
"Folks...it's my absolute pleasure to announce that I've joined the @marvel universe. This is truly a lifelong dream come true for me and I urge you to see the new @avengers film as soon as possible...it honestly exceeded every expectation I could've had. Enjoy it!!"
Ross also portrayed the character of Aaron in the AMC's hit series The Walking Dead. Aaron, who recently lost his hand in the second season of the ninth series, is expected by the fans to commence a romantic relationship with Daryl Dixon (played by Norman Reedus) after the death of his partner Eric (Jordan Woods-Robinson).
Earlier in the days, he grabbed attention with acting credits in several films and television projects. His talent seems to have no boundaries as he is also an accomplished voiceover artist.
More From LiveRamp Up:- 7News' Anchor Jadiann Thompson's Wiki: Age, Height, Salary Plus Her Personal Life
Ross has contributed his unique vocal talents to numerous commercials and animated movies like Phineas and Ferb, and Conan. 
Furthermore, he is also blessed with impersonating skills and is known for impersonating a bunch of celebrities which, includes Harrison Ford, James Gandolfini, Brad Pitt, Kevin Spacey, and several others.
Hopefully, we will be seeing a lot more of his talent onscreen!
Stay with us for more updates on Ross!