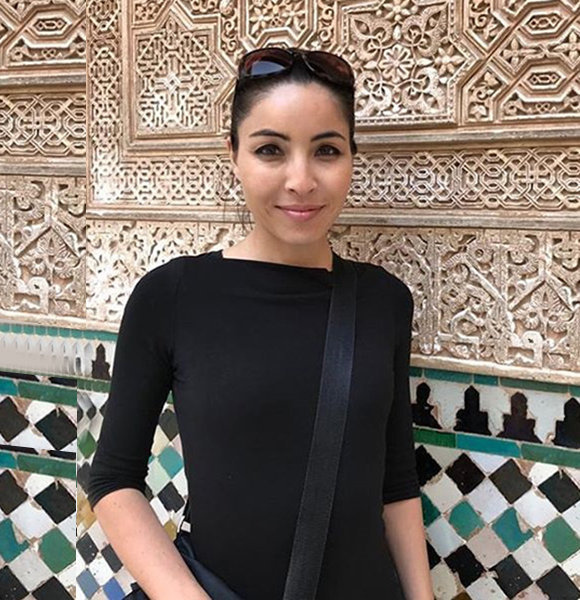 On 31st January 2009, American journalist and CBS News correspondent Roxana Saberi found herself in a very tough and unexpected situation. During her trip to Iran that year, she was arrested by the nation's authorities on the charge of political espionage, claiming her to be a part of US Intelligence.
The whole world was shocked, and influential figures across the globe demanded her release.
Thankfully, she found freedom from Iran's jail. But a lot had taken place during her time in captivity by Iranian authorities as things turned political like they always do and pressure mounted on all sides. Moreover, the element of love came into play, as well.
Relationship With Boyfriend
Roxana's arrest went onto shed light on various facts about her life, including the personal one. The plea and efforts to free her were imminent from the US, but above all, her boyfriend turned fiancé Bahman Ghobadi was more than destined to release her from prison.
Celeb, Who Spent Eight Years In Prison:- Lillo Brancato Jr. Wife, Dating, Family, Net Worth
Moreover, her partner, an auteur director, wrote a heart-melting letter pleading the Iranian government to release her by making claims about her innocence. In one stance, through the open letter on the internet, he wrote,
"It is with tears in my eyes that I say she is innocent and guiltless. It is me, who has known her for years, and shared every moment with her, who declares it. She was always busy reading and doing her research. Nothing else. During all these years I've known her, she wouldn't go anywhere without letting me know... To her friends, her family, everyone that surrounded her, she had given no signs of unreasonable behavior."
With pressure from all sides, Roxana was finally set to be free on 10th May 2009. There on, she continued the relationship with her fiancé and remained supportive of him by promoting his works through her social media handles.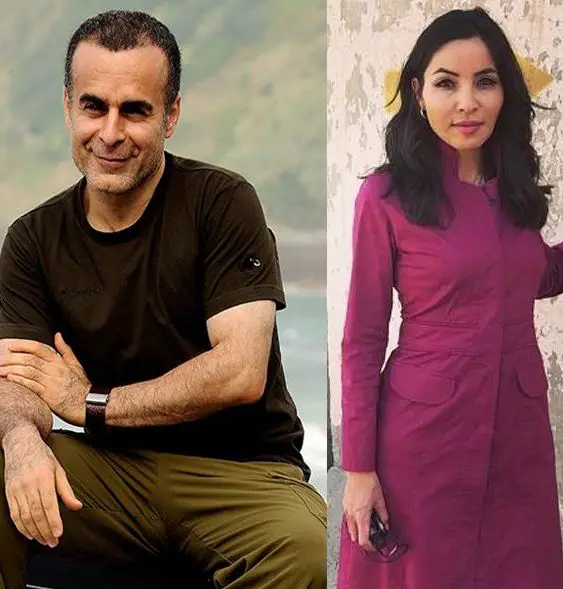 Roxana Saberi and her fiancé Bahman Ghobadi (Photo: liverampup.com)
But despite such a strong bond, there were no significant developments in their relationship or any signs of getting married as the time passed. So as of 2019, it remains uncertain if the two have split ways or pronounced each other as husband and wife.
Bio: Age, Family, Education
As per official records, Roxana's birthday falls on 26th April, whereas her birth year is 1977.
She was born in the state of New Jersey to parents from different countries of origin. Her father, Reza Saberi, is the native of Iran, whereas her mother, Akiko, is originally from Japan. Roxana also has an older brother named Jasper Saberi.
Growing up, she always aspired to pursue a career in journalism. Upon the completion of her high school, Roxana enrolled in Northwestern University, where she attained a Master Of Science degree in Journalism. She also went to Concordia College to pursue a BA in communications.
Acclaimed Journalist:- Shelagh Fogarty Married, Husband, Family, Salary
Eventually, she achieved her Master of Philosophy in International Relations from the prestigious University Of Cambridge.
Her journalism career took off in 2005 after she was hired by BBC, where she worked for a year. So, after resigning from the network, she started working as a freelance journalist. Moreover, her major incident in 2009 brought her to the spotlight, and since then, she started working for major news networks.
In 2013, she was appointed by Al Jazeera America as a correspondent, where she held the position for four years.
As of 2019, Roxana, who is at the height of her career, continues to work as a correspondent journalist for CBS News, where she receives a salary of about $102,548 a year.