Entertainment
Ruth Wilson Dishes Out Dating Rumors With Possible Boyfriend; Also Addressed Her Plastic Surgery Rumors
Ruth Wilson Dishes Out Dating Rumors With Possible Boyfriend; Also Addressed Her Plastic Surgery Rumors. Whenever any actress gets linked in the screen, the rumors of their relationship automatically pops up irrespective of the fact whether the actress is in a relationship with another man or not. Actress Ruth Wilson got herself dished to the dating rumors with her screen husband and followingly got struck by the talk of plastic surgery.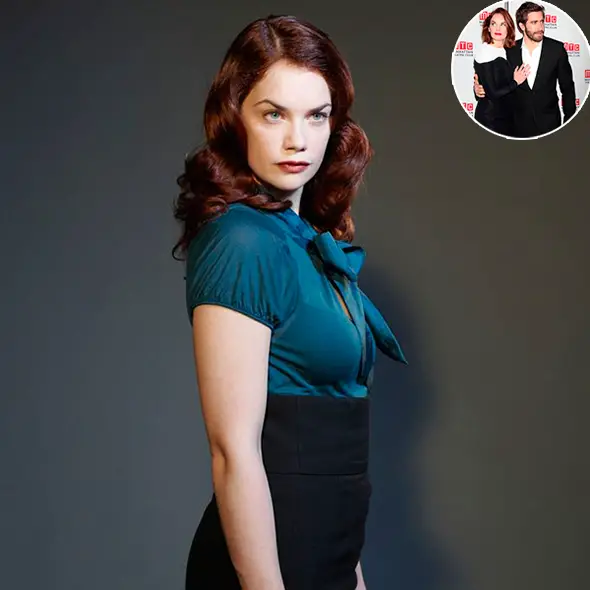 Whenever any actress gets linked to the screen, the rumors of their relationship automatically pop up. 
Actress Ruth Wilson also got herself dished to the dating rumors with her screen husband and followingly got struck by the talk of plastic surgery.
For now, fans shall look into the buzz of her possible relationship, followed by her plastic surgery case.
Did The Affair Land The Actress To Serious Romance Or Just Rumor?
In the series The Affair, actress Ruth Wilson (Alison) had made a great pair with the actor Joshua Jackson (Cole), who on the show played the character of Wilson's former husband.
Relationship Struggles:- Geoffrey Arend Split, Wife, Parents, Net Worth
The controversy between their on-screen relationship got out from the screen for Joshua had moved out from his long-time partner Diane Kruger and taunted the actress in her real-life when they were spotted together drinking together for nearly around eight hours at The Bowery Hotel's Gemma Restaurant on 22nd August 2016 in New York City.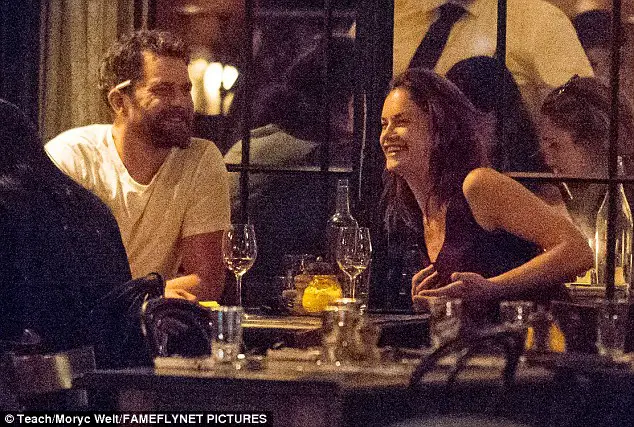 Ruth and Joshua happily spending time at the restaurant in New York in 2016 (Photo: dailymail.co.uk)
While the actress, to remove the buzz on an interview with Vanity Fair vehemently declined the rumor to be untrue and said:
"It's boring gossip. It is boring gossip. You can tell from that photo that we're friends. I just sort of go, 'All right, well, whatever, I have to keep answering. If you want an answer about whether we're dating or not, 'no' is the absolute truth. We all go out a lot. We're four Irish-Catholic actors who happen to be on a show together, and that means we like a drink and we like to have a good time. So all four of us go out."
Further, she added,
"People don't know what goes on in my private life, so they have to make conjecture from something that is photographed. You don't actually know if I'm single or not. You haven't asked that question, and I haven't told you that answer. I don't talk about it."
Earlier before in 2015,  Ruth Wilson was linked with her co-star Jake Gyllenhaal from the Broadway series. The rumor further sparked when Jake got spotted in Wilson's 33 birthday with the other co-stars of The Affair at the Broadway play, Constellations.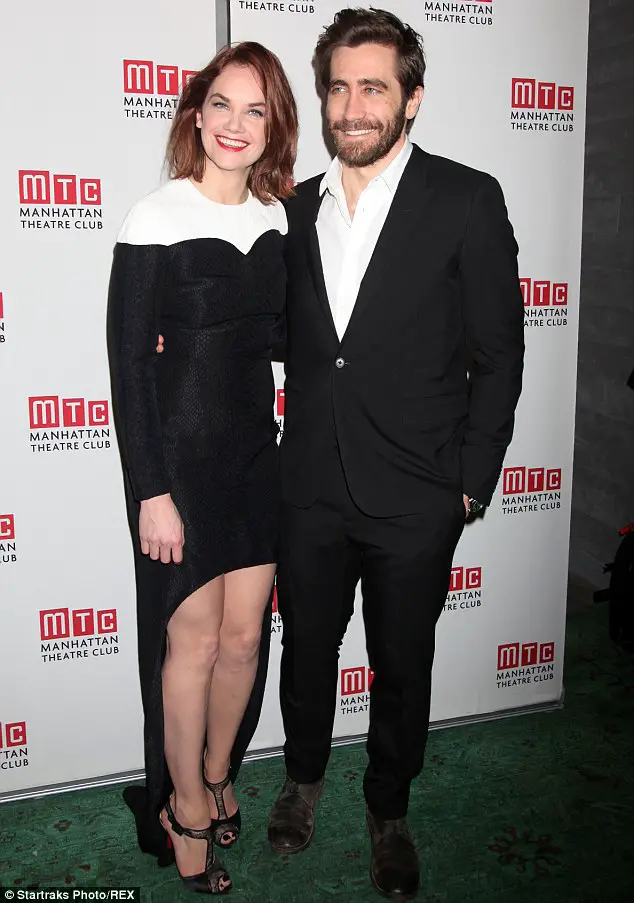 Alleged to be in a relationship, Ruth Wilson and Jake Gyllenhaal at the Broadway Play Constellations in 2015 (Photo: dailymail.co.uk)
The talk died when on an interview, the actress declined the buzz, as she said:
'I'm not dating Jake Gyllenhaal. Every man in any show I do, I get aligned with having a relationship with. It's just people bored and trying to create a story.'
While in 2012, Ruth Wilson got linked with actor Jude Law. The actors got connected while they were working together for the London Production of Anna Christie and were spotted together on vacation in Venice.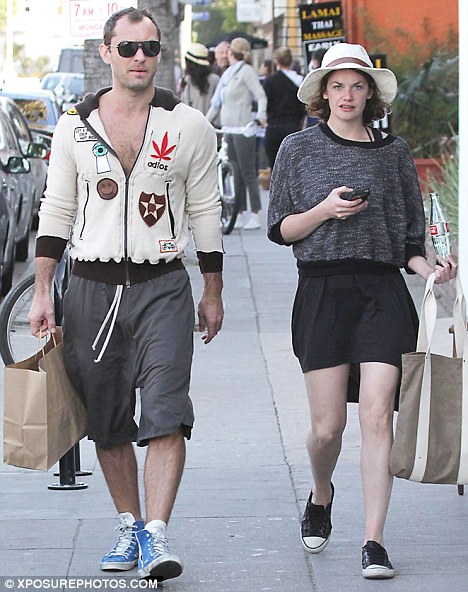 Jude Law and Ruth Wilson, shopping and strolling down the streets of Venice 2012 (Photo: dailymail.co.uk)
The rumor was confirmed to be true when an onlooker to a Dailymail.co.uk reported about their kissing encounter. They said:
"They were quite enamored with each other. They were very tactile and seemed an item. They were kissing, and not worried about who saw them."
It looks like the relationship got officially ended as Law since the year 2015 was hooked with his glam girlfriend Philippa Coan while Wilson was reported to be single with no current dating affair in hand.
Going through many struggles in her relationship, Ruth is avoiding any dating affair what so ever. The actress is so much tired that she mentioned feeling unhappy performing intimate scenes in movies and series as well. She informed that actresses are being treated as a child and though off as fools in Hollywood.
Versatile Actor:- Remy Hii Girlfriend, Gay, Parents, Ethnicity
She called it unfair how women in the acting industry should be the ones showing off their bodies in front of the camera. Adding to the same, she claimed, Hollywood should be more conscious about respecting its actress.
As the actress has already mentioned keeping a tight slam on her privacy, there is a likely possibility for the actor to be involved with a boyfriend, but to maintain the controversy away, she is in no mood to reveal. At present, she is neither married nor has a husband.
Slammed By Plastic Surgery Buzz After Dating Rumors
Right after the dating rumors with the co-actor of the Broadway Jake Gyllenhaal, Wilson got further surrounded by her plastic surgery gossip where the actress got accused of doing lip augmentations with too much collagen on her upper lips. The actress, while acknowledging the dating rumors, spoke about her lips gossip where she disclosed her lips to be protruding in the top, which was her family trait and said to be natural. Through a source she said:
'I remember reading somewhere, 'Oh, there's too much collagen in those lips.' There's no collagen, I'm afraid they're au naturel.'
Well, with so much accusation and allegation throughout her acting career, Ruth has stood like a rock and has given answers to all the claims laid on her. With her excellent education background from the  London Academy of Music and Dramatic Art, the actress has gradually progressed in her acting, which eventually landed her with Oliver Award (2010) and Golden Globe Award (2013).
Despite making a name for herself, Ruth had a fair share of criticism when she suddenly left the cast of The Affair in 2017. The fearless actress did not reveal the main reason for the exit, but she confirmed it was not about money or other jobs. As of now, she is laying a low profile life with no upcoming project and roles up her sleeves.