Entertainment
Ryan Guzman Wedding, Engaged, Children & Interesting Facts
Ryan Guzman engaged his girlfriend on...Ryan began modeling at the age of...Ryan Guzman's partner and wedding plans...his fianceé shared the news of her pregnancy through an...Interestingly, his son is named after one of the...disclosed his thoughts on getting married to his partner during an...siblings...at the height of 6 feet (1.8 meters)...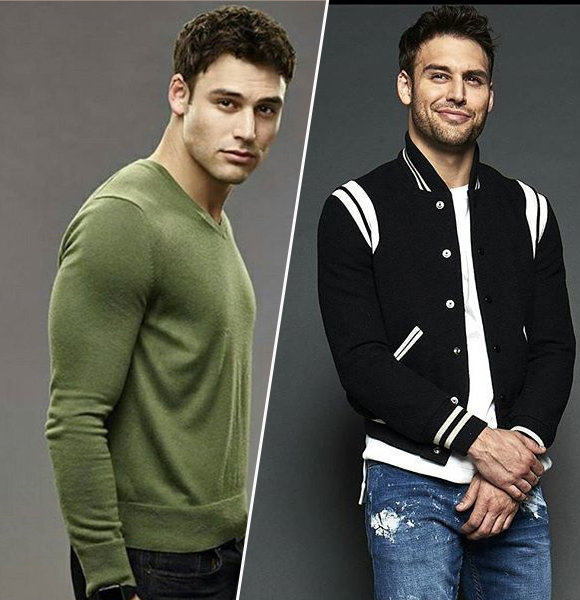 Actor Ryan Guzman is best known for his roles in the Step Up movie franchise, where he played the role of Sean. His other movie credits include The Boy Next Door (2015), and Everybody Wants Some (2016).
Apart from his role in movies, the actor has played leading roles in shows, including Notorious (2016) and Heroes Reborn (2015). He also plays the recurring role of Eddie Diaz in the TV series, 9-1-1 (2018). 
Ryan Guzman's Girlfriend, Children
Ryan's partner is Chrysti Ane, a Brazilian model. She is an actress as well with appearances in Nickelodeon's show Power Rangers Ninja Steel (2017) and the movie, A Housekeeper's Revenge (2016).
Originally From Brazil:- Anne de Paula Boyfriend, Family, Net Worth
The two started dating in 2016 but made their relationship public only in March 2018. 
The same year, the actor got engaged to his girlfriend, and on 10th Septemeber, his fianceé shared the news of her pregnancy through an Instagram clip featuring herself working out. Through the clip, her baby bump was clearly visible.
Finally, on 24th January 2019, their baby boy, Mateo Lopes Guzman, arrived in the world. Interestingly, Ryan's son is named after one of the kids that his mom looked after during the time she ran her daycare.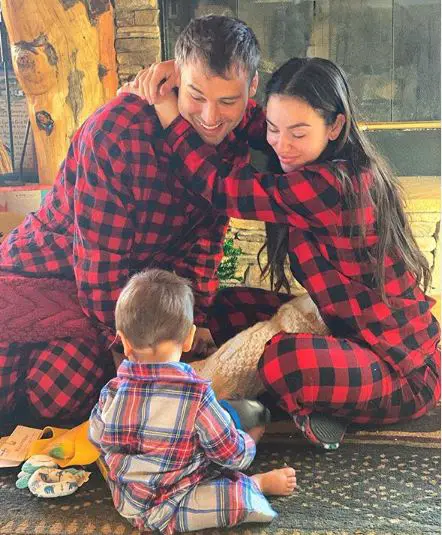 Ryan Guzman spends Christmas with fiancé Chrysti Ane and son Mateo Lopes Guzman on 26th December 2019 at Big Bear Lake, Cali (Photo: Chrysti Ane's Instagram)
On the other hand, Ryan also disclosed his thoughts on getting married to his partner during an interview with ET in 2018.
As per the Step Up actor, they are in no rush to tie the knot and want to take their time to look after the newborn. 
Son Rushed To Emergency
A week after the celebration of his son's birthday, Ryan has to rush Mateo to hospital following a serious medical emergency in 2020. The actor shared the unfortunate experience through a video clip on Instagram on 5th February 2020:
I've been through some scary events in my life, but none scarier than coming home after work and seeing your fiancée rush to your son's room to find out he can barely breathe, He's wheezing and coughing and giving you your worst nightmare.
Likewise, he expressed his deepest thank to the medical team the rushed in time to look after his son adding,
All I can say is thank you to Station 102 for sending out two incredible EMTs. Thank you to the 911 operator who kept both my fiancée and I calm during a hectic period… Thank you to the people at the ER who did an incredible job. So thankful right now to have my little baby boy. Thank you Chrysti, too.
Thankfully, his baby boy is doing alright now after seeking medical attention and could be heard making noise in the background throughout the video.
Previous Relationship
In 2014, Ryan was in a short-lived relationship with actress Melanie Iglesias.
Actress Phoebe Waller-Bridge's Dating Status:- Boyfriend, Married & Facts
Talking to Latina Magazine that year, he disclosed that their relationship blossomed in long-distance:
We had been talking on Skype for three or four months while I was filming [Step Up] in Vancouver. That's a long freaking time to be doing that Internet type deal. So, after three or four months of talking through the computer, we finally got to see each other face-to-face.We felt like we had known each other our whole lives, which is kind of amazing. I never would have thought that would happen.
But their relationship didn't survive long since the two split ways by the end of 2014. The artist also made their breakup official through his Twitter handle.
Interesting Facts About Ryan Guzman:
Ryan was born on 21st September 1987 in Abilene, Texas.
He stands at the height of 6 feet (1.8 meters).
Talking about his siblings, the actor has an older brother named Steven Guzman.
Ryan began modeling at the age of 19 in 2006 by looking for relevant work in San Francisco.