Entertainment
RZA Found Love Again After Separation from His Wife! Details on His Family Life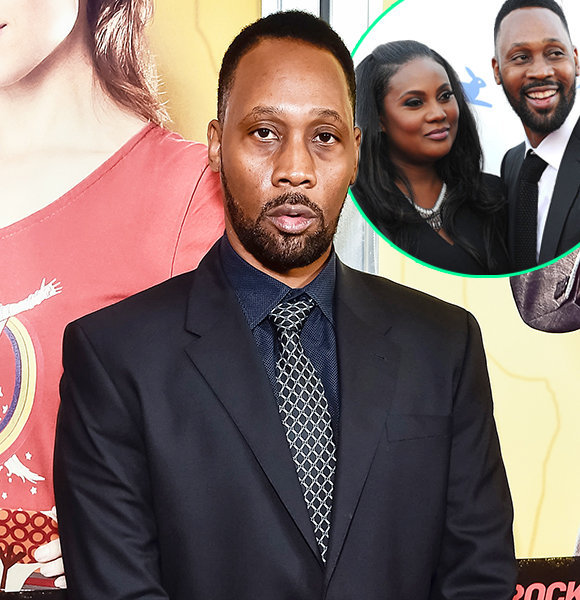 True love is very hard to find. The same goes for American rapper Robert Fitzgerald Diggs, aka RZA, who once went through an unsuccessful marriage.
However, after his previous failed marriage, he found the love of his life and got married for the second time. 
This time, his marriage has worked out, and he and his wife have been enjoying wonderful family life together.
Let's find out more about his love life and kids.
RZA & His Wife
Two years after divorcing his first wife, Eboni Mills, he fell in love again. Robert is currently married to Talani Rabb-Diggs, a fashion show model.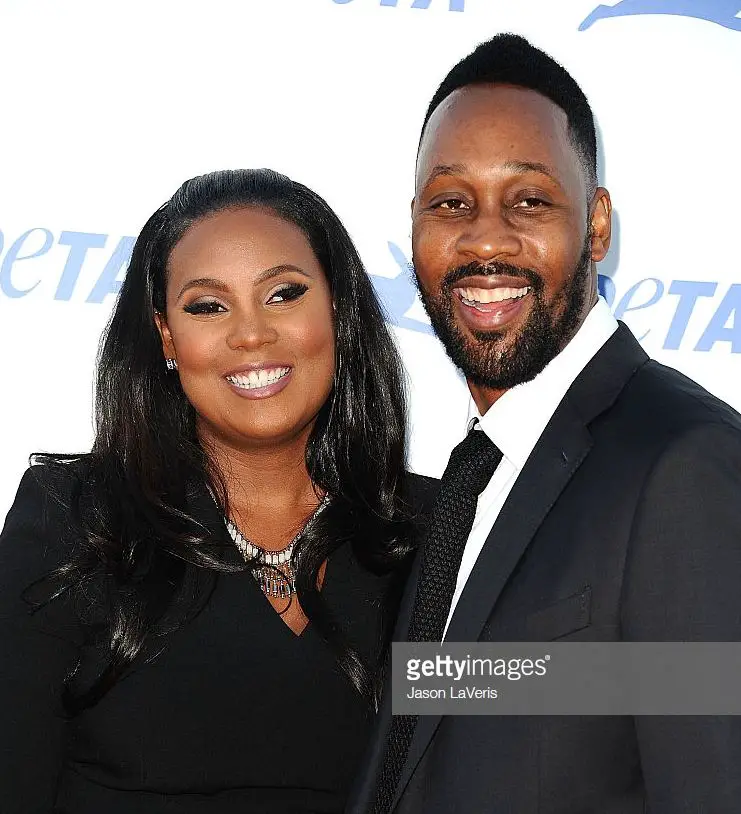 Robert and Talani attended the PETA35th-anniversary party at Hollywood Palladium on September 30, 2015. (Photo: gettyimages.com)
There are few details about how and when the pair met, but the rapper had a dream wedding. He exchanged the wedding vows with his wife, Talani, on August 29, 2009.
The wedding ceremony took place in Santa Barbara and was attended by their family and close friends.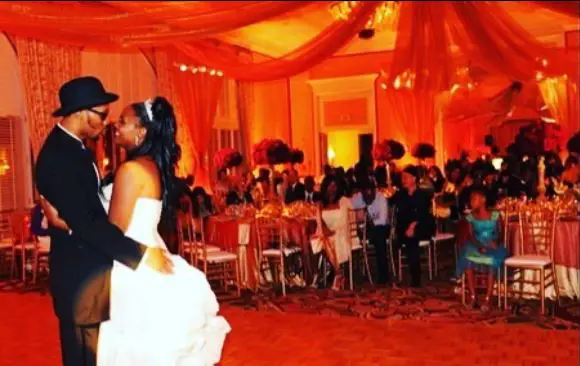 Robert and his wife's wedding photograph. (Photo: Instagram)
The couple is still going strong with their marriage, and share a son as per their social media presence.
Moreover, Talani is the stepmother to the rapper's children from previous relationships. 
RZA's Past Relationships
The 'Mr. Right' actor was previously married to Eboni Mills. Both Robert and Eboni Mills exchanged their wedding vows in a wedding ceremony in July 2000.
The pair had a wedding ceremony accompanied by their guests, family, and close friends.
After their wedding, the couple was even looking forward to having a family of their own, and soon the pair were blessed with children.
The rapper and his first wife share three kids, all of whom have unique and interesting names. Their children are named Shaquasia, Melchizedek, Understanding, and Eternity.
Recommended: Leon Robinson's "Soulmate" Could Not Be His Wife!
Though Robert was married, he still shares children with another woman. Even though the names of the women he had dated have not been revealed yet, it has come to light that he has two children outside of marriage.
He is a father to Raindia Diggs, born on March 27, 2000, and Prana Diggs, born on August 1, 2000. It has been reported that he regrets having children with other women.
As time passed, his relationship with his first wife started getting sour. Finally, after six years of being together, the pair decided to part ways. The couple had their divorce in 2006.
Explore: Lisa Arrindell Anderson's Husband Not In the Picture Anymore?
Some sources have reported that Eboni Mills cheated on him with another guy. However, many details of their divorce are still a mystery; it is unclear if his relationship with his spouse ended with heartbreak.
However, he has found love and is living a happy life with his successful career. 
RZA's Career
The rapper was born on July 5, 1969, in Brownsville, Brooklyn. 
Diggs first heard hip-hop music when he was nine years old, and by the time he was eleven, he was taking part in rap battles.
Apart from being a rapper, he is also an actor, director, and writer. Even though he is mainly recognized as a rapper, he has more than 30 acting credits. 
You May Like: Does Eric Szmanda Have a Wife? What's His Net Worth?
He has stamped success throughout his career with his outstanding talents and skills. In addition, he has produced all the songs of the Wu-Tang Clan. 
The leader of the Wu-Tang Clan has been adding figures to his fame and fortune. According to Celebrity Net Worth, Robert accumulated a net worth of $18 million. 
As of now, he is preparing for his upcoming movie, 'Blood Brothers,' which is written and directed by himself. 
Stay tuned to get more updates on RZA.