Entertainment
Sam Claflin Married Status Now, Relationship With Wife & Children
Sam Claflin is a major actor in Hollywood. He has appeared in movies like Pirates of the Caribbean: On Stranger Tides (2011), Mary and Martha (2013), and The Hunger Games sequels (2013- 2015).
In 2019, he played the part of Oswald Mosley in the TV series, Peaky Blinders. Moreover, Sam is set to star in films: Love. Wedding. Repeat and Enola Holmes in 2020.
Sam Claflin Married Status Now
2019 was a major down year for Sam in terms of his relationship. It so happened that he separated from his wife, actress Laura Haddock, after six years of marriage in August.
The news was a shock as Sam and his wife had been one of the Hollywood power couples all these years. The estranged pair first met during the audition of My Week with Marilyn (2011) - both didn't get any part in the movie though. Sam and Laura again bumped into each other the next day as they had the same agent.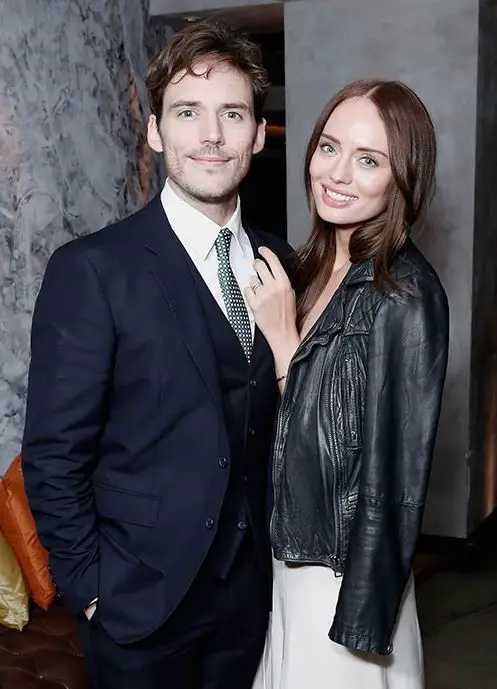 Sam Claflin with ex-wife Laura Haddock (Photo: hellomagazine.com)
The couple then started dating in 2011 and got married two years later on 30 July. Following their marriage, Sam and his wife welcomed two children: daughter Margot (born December 2015) and son Pip (born January 2018).
Sam's Net Worth
Sam starred in his first acting role in 2010 with the TV show, The Pillars of the Earth. Within a decade of his debut, he has managed to make a mark in Hollywood.
Today, he boasts over 20 acting credits, which include some of the major Hollywood projects. His films include The Huntsman: Winter's War (2016), Me Before You (2016), Their Finest (2016), and Charlie's Angels (2019).
Hunger Games Star:- Jennifer Lawrence Wedding, Husband, Baby, Net Worth
Further, he also worked in TV series like Any Human Heart (2010) and White Heat (2012).
With such work in his filmography, Sam sure boasts decent net worth, which remains a secret as of now.
Interesting Facts on Sam Claflin Including Age, Height
Sam was born on 27 June 1986. His sun sign is Cancer.
He is a London Academy of Music and Dramatic Art alum.
Sam worked as a paperboy for three years in his childhood years.
The actor initially wanted to be a footballer; he was a part of the School of Excellence for Norwich City FC. But, an ankle injury cut short his athletic dreams.
Sam was born in Ipswich, England.
His height is 5 feet 11 inches (1.8 m).
Sam has three siblings: brothers Dan, Joe, and Ben Claflin. Joe is also a London Academy of Music and Dramatic Art alum like his brother.
The Brit actor's father was an accountant/financial manager, while his mother worked as a pupil welfare adviser in school.
Sam's birth name is Samuel George Claflin. His nickname is Claf.
His highest rated film until 2019 is Journey's End (2018), with 93% on Rotten Tomatoes.