Serge Ibaka was spotted with his girlfriend in various places...was unaware of his daughter's existence... was previously in a relationship with R&B superstar...his love child with his unmanned girlfriend from Congo...his dad chose to hide the news out of worry that the...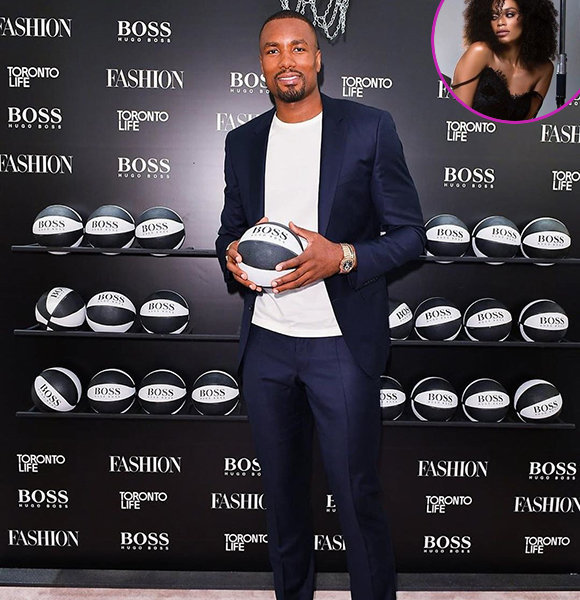 Toronto Raptors' Serge Ibaka's initiated romantic affairs with some big names in the music industry. As a result, his love life managed to generate significant attention among news outlets while also bringing some new facts into light.
But besides all that, he had a lot going on in his life that surprised him and viewers alike. So, before going over the big reveal that life presented him, let's take a look at some romantic elements he was busy with besides his feat in the NBA field.
Dating Status 2019, Wife?
Serge's last known relationship that generated significant attraction in tabloids was with South African TV personality Pearl Thusi. He first met her in August of 2017 during his trip to Pearl's home country while participating in the NBA Africa Games. Reportedly, the two had taken a liking to one another during the event.
Cue The Tissues :- List Of Top Breakup Songs To Tune In This Year!
Also, major development started to come out of their relationship a year later when he was spotted with his alleged girlfriend in various places and events. In July 2018, the athlete was spotted alongside Pearl in a clip posted by actress Gabrielle Union during her trip to Italy.
Likewise, the two even spent the New Year 2019 alongside their friends. Although the two neither directly featured or addressed one another in their respective Insta posts from that night, it was all evident from the pictures and clips they were together.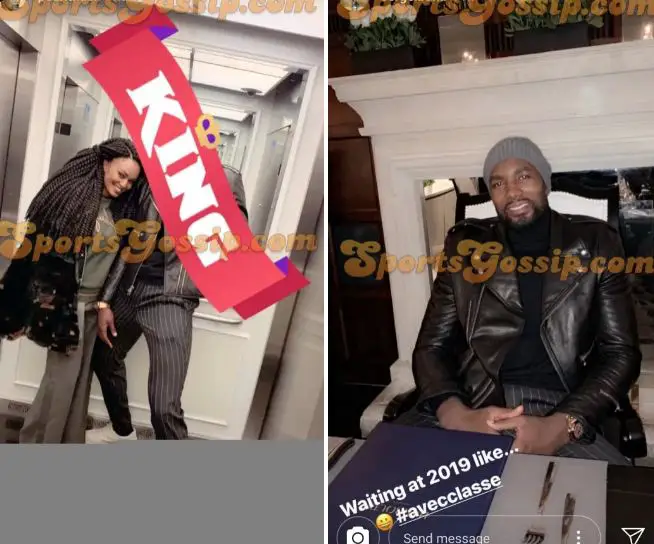 Instagram posts of Serge Ibaka (on the right ) and Pearl Thusi (on the left) where the player can be spotted from his white striped on both pics (Photo: sportsgossip.com)
For instance, from the pic above, it's evident that Serge and Pearl were together on the same occasion. Serge's girlfriend did try to hide his face with a sticker on the post, but his white striped pants on the next picture from Serge's post make it evident it was him featured on his girlfriend's Insta post.
Nevertheless, by the end of 2019, the couple were nowhere to be seen together, and both of them also didn't make any comments on their relationship. So, for now, the probability remains that their love for one another has cooled down. Thus, it might be a while before; Serge finds himself a wife. 
Ex-Partner Speaks On Split
Pearl isn't the only singing diva that Serge has dated, as he was previously in a relationship with R&B superstar Keri Hilson. But the two seperated in 2016, and his former partner was open about the reasons behind the split.
His ex-girlfriend opened up about her breakup during an interview with Rolling Out Magazine, she quoted,
"I thought I found someone different … It wasn't an attraction to the status and the money. I am no different from other women when it comes to attraction to qualities of a man. I am pretty level headed. I want someone who loves God genuinely and respects women, [is] loyal. All the same, things every woman wants."
So, her revelation did shed light on the fact that he was unable to remain faithful to her. Still, though, Serge hasn't yet made any public statement regarding the split, and by the looks of it, their division was a nasty one.
Age, Parents, Siblings, Daughter's Existence Kept Secret
Serge's (born on 18th September 1989) high profile affairs aren't the only interesting part on his list of romantic life. The athlete is already a father to his 13-year-old daughter named Ranie Ibaka, whose whereabouts were unknown till 2016. Yes, you heard it right.
It turns out that Ranie is his love child with his unnamed girlfriend from Congo. Shockingly, he was unaware of his daughter's existence. Afterall he moved to the USA to pursue his studies and career.
Conceived Love Child :- Rebekah Vardy & Husband Keeping To Wedding Vows As Family With Children Ever Flourishes
His father, Desire Ibaka, was the first who came to know about the existence of Serge's daughter after his partner came forward with the child. But, his dad chose to hide the news out of worry that the NBA icon would return to his home country to take care of his daughter by sacrificing his career.
However, his daughter was already aware of her famous dad since she turned five.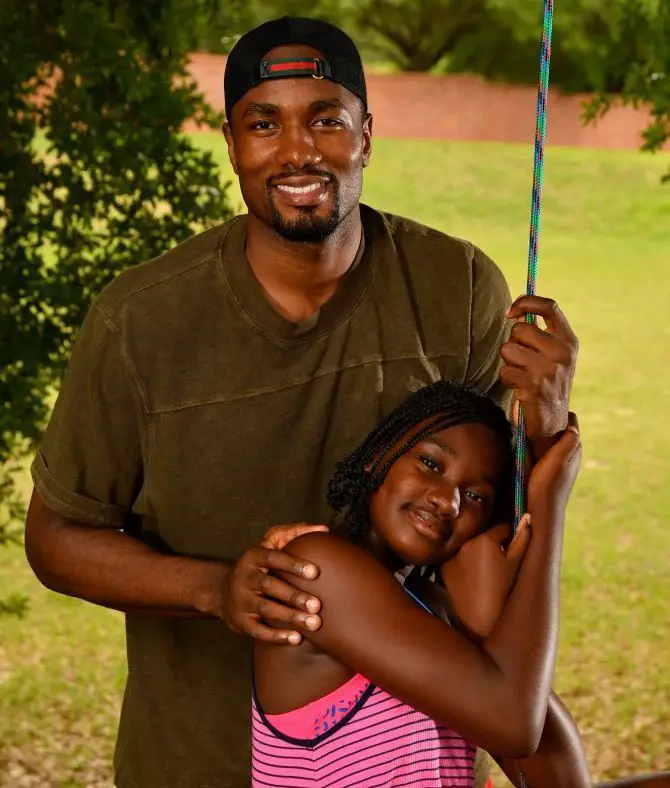 Serge Ibaka with daughter Raine Ibaka as seen together in July 2017 (Photo: theundefeated.com)
Thankfully, everything worked out, in the end, as, now, his daughter Raine resides with him, and he's making sure she gets all the care and attention she needs growing up.
Talking about his other family members, he has a brother named Igor Ibaka and sister Rachina Ibaka. Unfortunately, though, his mother is no longer alive today as she lost her life when the player was only eight years old.