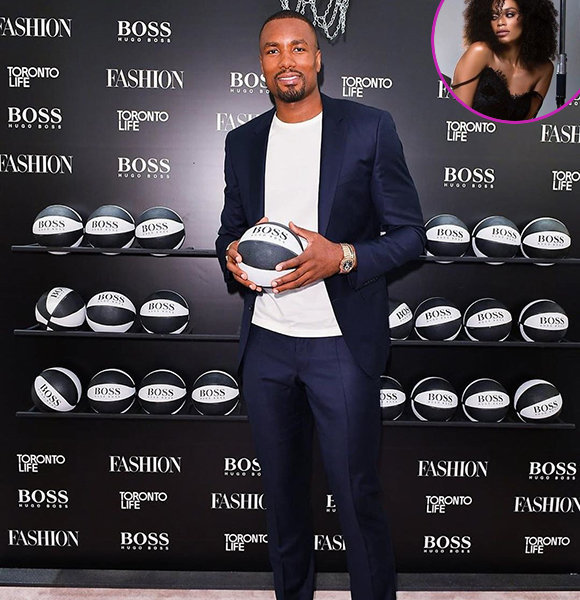 Serge Ibaka of the Toronto Raptors has started relationships with some well-known musicians. As a result, his love life has gotten a lot of attention from the media, as well as revealed some new information.
Apart from that, he had a lot going on in the life that astonished both him and the audience. So, before we get into the major revelation that life has in store for him, let's take a look at some of the romantic aspects of his life outside of basketball.
Serge Ibaka's Wife?
Serge's most recent romance, according to tabloid reports, was with South African TV star Pearl Thusi. He met her for the first time in August of 2017 while competing in the NBA Africa Games in Pearl's native nation. During the occasion, the two were said to have developed a fancy for each other.
Cue The Tissues :- List Of Top Breakup Songs To Tune In This Year!
A year later, substantial developments in their connection emerged when he was sighted with his supposed girlfriend at numerous locations and activities. The athlete was seen with Pearl in a video uploaded by actress Gabrielle Union on her trip to Italy in July 2018.
Similarly, the two celebrated New Year's Eve 2019 with their pals. Despite the fact that the two did not explicitly mention or address one another in their individual Instagram posts from that night, it was clear from the photos and videos that they were together.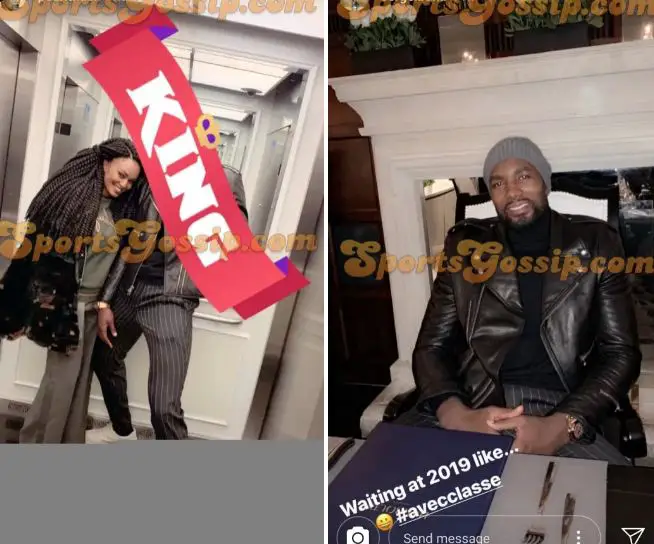 Instagram posts of Serge Ibaka (on the right ) and Pearl Thusi (on the left) where the player can be spotted from his white striped on both pics (Photo: sportsgossip.com)
For instance, it's clear that Serge and Pearl were at the same place at the same time in the photo above. Serge's girlfriend tried to cover his face with a sticker on the post, but his white striped pants in the following photo from Serge's post make it clear it was him.
Despite this, by the end of 2019, the couple had vanished, and neither of them had made any public statements about their relationship. As a result, for the time being, it appears that their love has cooled. As a result, Serge may have to wait a long time to find a wife.
Ex-Partner Speaks On Split
Serge has previously dated R&B sensation, Keri Hilson, so she isn't the first singing diva he has dated. However, the two parted up in 2016, and his former partner was candid about the reasons behind the breakup.
His ex-girlfriend opened up about her breakup during an interview with Rolling Out Magazine, she quoted,
"I thought I found someone different … It wasn't an attraction to the status and the money. I am no different from other women when it comes to attraction to qualities of a man. I am pretty level headed. I want someone who loves God genuinely and respects women, [is] loyal. All the same, things every woman wants."
As a result, her admission revealed that he was unable to be true to her. Serge, on the other hand, has yet to make a public remark on the divorce, which appears to have been an ugly one.
Age, Parents, Siblings, Daughter's Existence Kept Secret
Serge was born on September 18, 1989. His high-profile relationships aren't the only aspect of his love life worth noting. The basketball player already has a 13-year-old daughter, Ranie Ibaka, whose whereabouts remained unknown until 2016. Yes, you read that correctly.
It turns out that Ranie is his love child with his unnamed girlfriend from Congo. Surprisingly, he had no idea his daughter existed. After all, he relocated to the United States to further his education and profession.
Conceived Love Child :- Rebekah Vardy & Husband Keeping To Wedding Vows As Family With Children Ever Flourishes
Desire Ibaka, Serge's father, was the first to learn of Serge's daughter's existence after his girlfriend came out with the kid. However, his father preferred to keep the news hidden out of fear that the NBA legend would sacrifice his profession to care for his daughter in his native country.
His daughter, on the other hand, has known about her renowned father since she was five years old.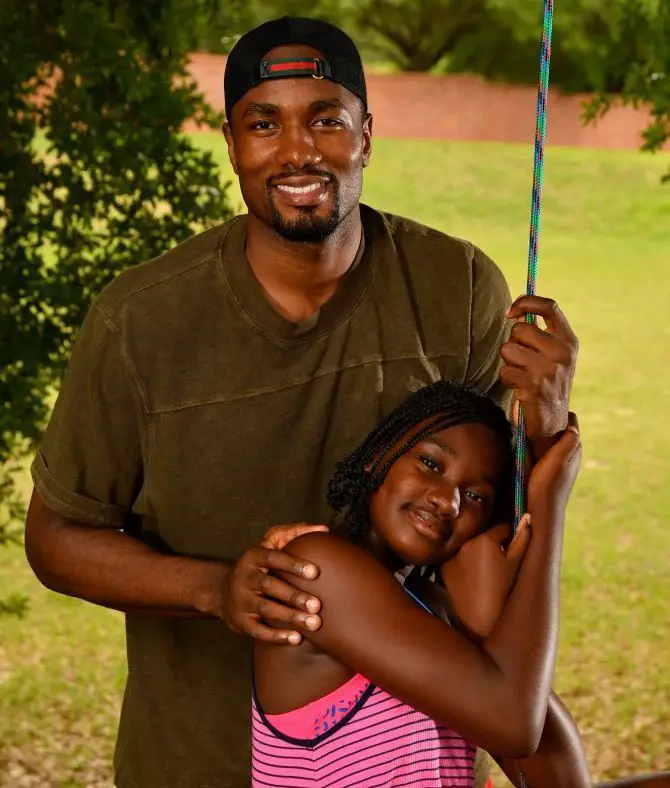 Serge Ibaka with daughter Raine Ibaka as seen together in July 2017 (Photo: theundefeated.com)
Thankfully, things worked out in the end, and his daughter Raine now lives with him, receiving all of the care and attention she requires as she grows up.
His other family members include a brother called Igor Ibaka and a sister named Rachina Ibaka. Unfortunately, though, his mother is no longer alive today as she lost her life when the player was only eight years old.
Stay tuned for more updates on Serge Ibaka.