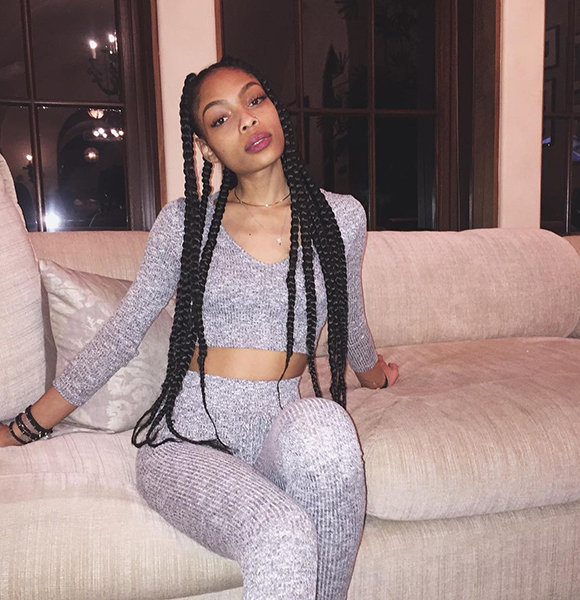 Shayne Audra Murphy is a reality star known for Hollywood Exes.
Along with her TV stint, she is an aspiring model trying to make it big in the fashion industry. In 2014, she posed for a photoshoot with Hollywood's photographer named iamEpic.
Shayne's Bio, Age
The aspiring model was born on 10th October 1994 to Hollywood power couple; Eddie Murphy and Nicole Murphy. The 24-year-old boasts sun sign Libra, according to her birthday.
Sadly, her parents divorced when Shayne was a pre-teen. The reality star's mother was awarded $15 million in the divorce settlement. She used the money to take care of Shayne and her four siblings, namely Bria Murphy, Myles Murphy, Zola Ivy Murphy, and Bella Zahra Murphy.
Her Mother's Dating Life:- Hot Model Nicole Murphy's Engagement Ended with her Boyfriend, Who is She Dating Now?
However, the aspiring model's father is still in good terms with Shayne and her siblings. He came together with the model's mother at her sister Zola Ivy's high school graduation in 2018.
Siblings Info 
Shayne is one of the ten children of her comedian father, Eddie. Interestingly, four of her siblings boast different mothers than the reality star. The eldest of the bunch is Eric Murphy, who is the son of Eddie's ex-girlfriend, Paulette McNeely.
Further, Angel Murphy Brown is another half-sibling of Shayne. She is the daughter of Spice Girls fame Mel B. Although Eddie remains present in Angel's life today, the case was different in the past.
When Mel B got pregnant with the Oscar winner's baby, he refused to acknowledge the child. After a media publicized paternity test, Shayne's father had no choice but to call Angel as his own.
However, he remained absent father for three years with no contact. After being MIA for an extended period, Eddie extended an olive branch and became active in Shayne's half sister's life.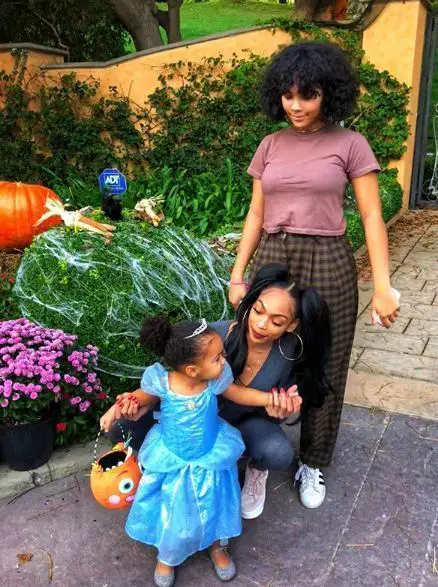 Shayne Audra Murphy goes trick or treating with half-sister Izzy Oona Murphy (Front) in November 2018 (Photo: Shayne Audra Murphy's Instagram)
Today, the Dreamgirls star shares two children Izzy Oona Murphy and Max Charles Murphy with fiance' Paige Butcher.
One Of Her Family Member:- Paige Butcher Engaged To Boyfriend? Ring That Started Rumors | Details
Dating Status 
Shayne is a great secret keeper in terms of her dating life. Her incognito skills can be measured by the fact that not a single boyfriend rumor has reached the media or public till date.
However, she does share her two cents on the topic of dating life on Twitter. In 2015, she took to the microblogging site to mention that the dating culture of America was whack. Maybe she is looking for someone special or has already found the one and wants to keep the partner to herself.
Unless Shayne comes forward with information on her lovelife, one can only speculate about it.
Net Worth 
Shayne is fortunate in the net worth department. Being a Hollywood royalty, she comes from a privileged background. Her Golden Globe winner father boasts a net worth of $160 million. 
Similarly, Shayne's jewelry designer mother is worth $10 million. With the support, Shayne of height 5 feet 7 and a half inches (1.71 m) can surely make it big in the fashion industry. As of now, she probably makes an average salary of $47,499 per year as a model.