Entertainment
The Gadget Show's Suzi Perry's Exotic Wedding With Her Husband, Awesome Way to Getting Married
The famous Gadget's show host Suzi Perry who is, of course, a well-renowned personality made her wedding somewhat famous too. Yes, she is a married woman; a happily married woman to be more accurate with it.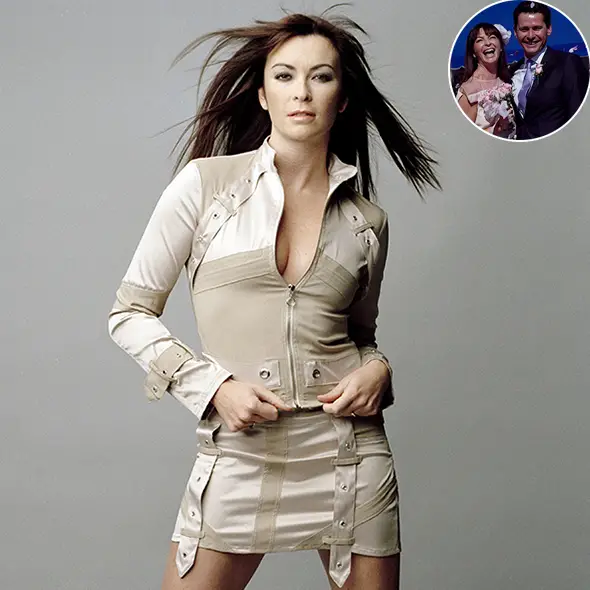 The famous Gadget's show host Suzi Perry who is, of course, a well-renowned personality made her wedding somewhat famous too. Yes, she is a married woman; a happily married woman to be more accurate with it. 
A well-recognized celebrity, Suzi had everything going her way and had no idea about what lied ahead in line. Dark clouds waved in the skies of Suzi's life post a life-threatening event that completely shattered the presenter's heart.
A heart-wrenching turn of events saw Suzi lose her unborn child and left her in tears. However, she has then recovered and has found comfort in an unlikely form.
Personal Life: Wedding, Married, and Husband
Suzi Perry, 46, married a Dutch businessman named Bastien Boosten on 6 August 2009, in an exceptionally planned wedding in Vegas in a 30 minutes ceremony conducted by Elvis impersonator.
You May Also Like: George Lamb Dating His Girlfriend But In Secret; Reveals Secret With Father Larry Lamb Who Is More Like A Friend
Well, Suzi kind of altered the saying, 'What happens in Vegas stays in Vegas.' She did this by posting her wedding pictures on her Twitter account just hours after she got married to her husband.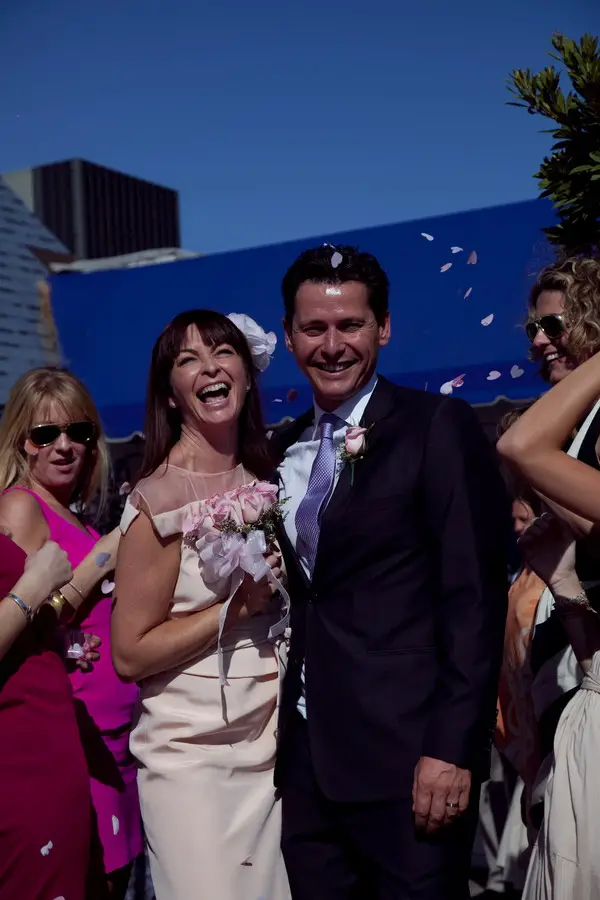 Suzi Perry with her husband, a Bastien Boosten on August 6, 2009. (Photo: suziperry.com)
This may come as a surprise, but she is the first celebrity to do so. She posted the pictures of her wedding to her Twitter account where she has over 18000 followers, and most of them shared her precious moment. She said,
'Immediately after the wedding, we were looking at the pictures and I said, "Let's tweet them, then everyone can share our great day. It is much more exciting than traditional wedding photos. Friends and relatives were tweeting me back within minutes.'
She currently shares her time between her homes in the UK and southwest France where she lives with her husband and his daughter Laurien. Although being a stepmom, she shares a good and humble relation with Laurien. She says that being a stepmom is the best thing that ever happened to her. However, she will not attempt on replacing Laurien's real mother.
Read Also: Cancer Survivor Clare Balding: Married to Her Lesbian Girlfriend Of 14 Years, Where is She Now?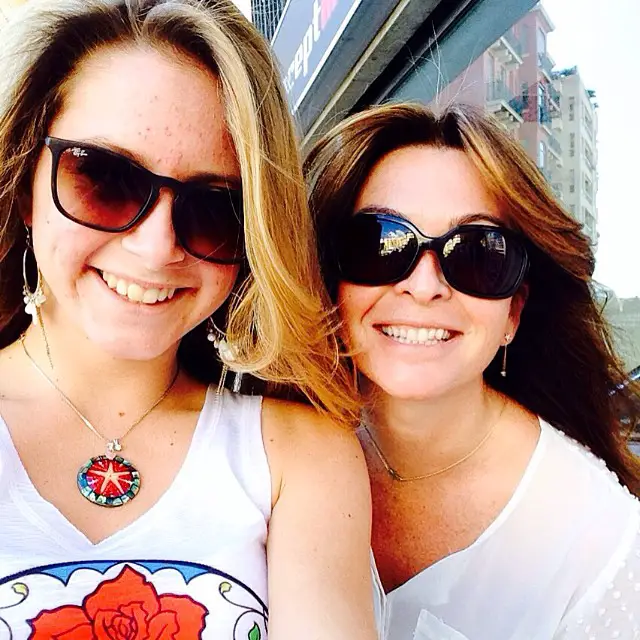 Suzi Perry with step-daughter Laurin in 2014. (Photo: liverampup.com)
With Suzi settling in well with her step-daughter, happiness has come in abundance to the family.
Heart-Wrenching Tragedy
Suzi's wedding was a glorious event, which almost made her forget about what she went through just months before. She suffered from a life-threatening ectopic pregnancy which almost killed her.
While she was 8 weeks pregnant and was over the moon with the news of having a baby with then-fiancé Bastien, she was rushed to the West Middlesex Hospital on February 17 where she almost died waiting for surgery which took place after she had lost four pints of blood.
She wished to have her own baby Dutch husband whom she met while filming the Gadget's show but now it seems like after multiple miscarriages and undergoing through the process of IVF; she has lost all hope for it. With mirror.co.uk, she says,
"My biggest disappointment is not being able to have kids. I bumbled through life assuming I was going to have a family one day and it just didn't work out."
However, Suzi has since found comfort in the form of her pet cat, who she completely adores. Fully diverting her spare time to her cat, Suzi has since recovered from the tragic turn of events she witnessed in life.
With her cat making regular appearances on her Instagram account, Suzi has been quite open in singing the praises of her pet cat.
"Gingi arrived as a stray ten years ago and I adopted him. He is about 15 now. He's like a dog – when he was younger I'd take him for walks in the fields; he would follow me without a lead. He's been through a lot with me."
After all that she went through, Suzi certainly hopes that her marriage with Bastien works out as her previous married live with Steve Bullock, a model from Sheffield who later filed a divorce against Suzi. She said with Essential Magazine,
"My biggest regret is that my first marriage was a failure," she confessed to Essentials magazine. I worked hard at it, but it was a mistake and I regret the shenanigans that went around that break-up."
After the unsuccessful married life, she dated Nick Knowles who is a fellow TV presenter for about four years before splitting in September 2003.
Don't Miss: Is Eilidh Barbour Secretly Married? Believed Single, She's Turning Heads​​​​​​​
Currently, Suzi Perry is busy with her career as a television presenter as she is responsible for covering the MotoGP for BT Sport who also covered MotoGP for BBC for about 13 years.