Skandar Keynes has settled down with married life with a wife and family... take a look at his dating history... cited him as gay during an interview...be hard to maintain the net worth he amassed from working in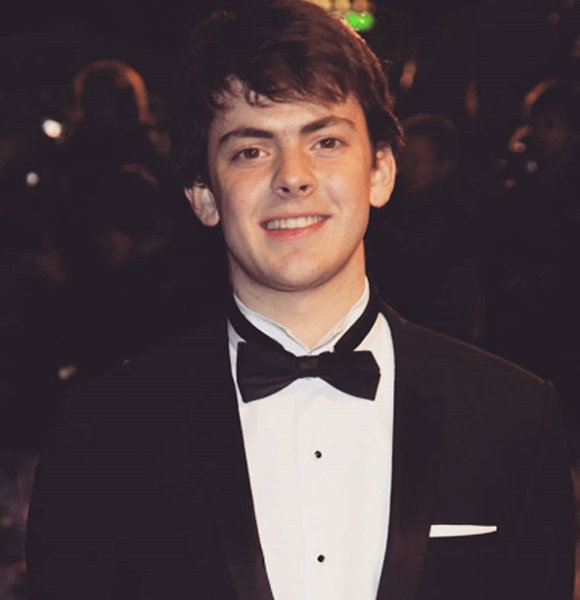 Well, nostalgia ascended the realm of mind when the audience came across 2005's fantasy film, Narnia. Many of the characters from the movie managed to take hold of our hearts, including cute actor Skandar Keynes - who played the role of Edmund.
Unfortunately, fans saw him onscreen just till 2010. After the end of the franchise's last film, The Chronicles of Narnia: The Voyage of the Dawn Treader, he has kept away from showbiz.
But, that doesn't mean his fans don't long for the recent whereabouts of their TV icon.
Is Skandar married with a wife or living a gay life in isolation? Let's try to find the answer!
Married, Gay Rumors
While many actors wish for a stable marriage and family, the same doesn't seem right for Skandar.
Further, there are several exciting clues about his love life. But, before that, let's take a look at his dating history.
In 2005, there were reports that he was seeing a girl named Rebecca Swinton. And, the former child actor was vocal about his first love in several interviews. Reportedly, they dated for a year, but the relationship didn't create much buzz in the media.
Acclaimed Child Actor:- Jimmy Bennett Girlfriend, Gay, Family
Also, in 2006, rumors about his gay sexuality started to create a buzz after his co-star William Moseley jokingly cited him as gay during an interview. However, his further romances managed to clear off the rumors for Skandar.
Interestingly, in 2008, the Narnia star was spotted by tabloids with Taylor Momsen in a party getting cozy with each other. Rumors of their romance started to surface on media, but the two never confirmed or denied their relationship.
With the release of Narnia franchise's last movie in 2010, the actor initiated a romantic relationship with co-star and longtime friend, Georgie Henley. But, as Skandar has wholly abandoned the showbiz world after the release of the movie, his affair showed no significant developments.

Skandar Keynes and girlfriend plus co-star Georgie Henley attend a private party (Photo: healthyceleb.com)
For now, there is no confirmed news about his relationship status. So, even if he has settled with a wife and family, it's apparent that the actor chooses privacy above anything else.
Age, Family Of Scholars, Recent Years
Skandar's - height 5 feet 8 inches (1.73 m) - acting resume may not be something extraordinary, but his family roots certainly are. Born as Alexander Amin Casper Keynes, he is the son of Randal Keynes. 
The actor is a descendant of the legendary scientist Charles Darwin. 
Moreover, the 28-year-old's grandfather Edgar Douglas Adrian was recognized with the 1932 Nobel Prize in Psychology. Skandar's mother, Zelfa Cecil Hourani, is an established writer, and so is her father, Cecil Fadlo Hourani.
So, it's very apparent that his bloodline has contributed highly to the field of literature and science. Perhaps, that may be the reason that the former star left the film industry and set a career towards civil service. Because, as of now, he has abandoned the showbiz career and works as a political advisor instead.
Talking about his siblings, he has an older sister named Soumaya Keynes, an actress with an appearance in the 2000 TV series Beast.
Net Worth Info
Skandar relishes a net worth of $8 million. But, the chances are very high that his job's salary now isn't par with his previous ones from the movie contracts. Also, there's no denying that his net worth will decline in the coming years.
After all, with no significant acting projects ahead of him now, it'll be hard to maintain the net worth he amassed from working in films like The Chronicles of Narnia.
Cast Of Narnia :- Rumored Gay Man William Moseley Finally Settled Down With Actress Girlfriend
However, his job of political advisor certainly isn't bad either as it's a very prestigious and reputed one.