Entertainment
Skylar Diggins-Smith Pregnant With First Baby, Who Is Her Husband?
Often considered a feminist for advocating equal pays for female athletes, basketball player Skylar Diggins has always felt under-appreciated of her exceptional contributions to WNBA. However, she should not be misunderstood for a feminism nazi, who loathe the existence of men. In fact, Skylar is a married woman who genuinely loves her husband.
In their married life of nearly two years, the couple has already taken a step further and are soon to welcome their first child together. While maintaining a healthy balance between marriage and career, the addition of a new member in the family has excited both Skylar and her husband.
Married College Boyfriend; Pregnant With First Child
Skylar's lovelife is no less than a fairy tale as the WNBA star, and her partner has been together for several years without any dispute or conflict.
Similar Love Story:- Inside KPRC Britta Merwin Age 34 Married Life With Husband, It's Flawless
Skylar and her husband, Daniel Smith, first met during their college years at the University of Notre Dame. Daniel was a college football player back then. The couple continued with their romance even after Skylar joined WNBA.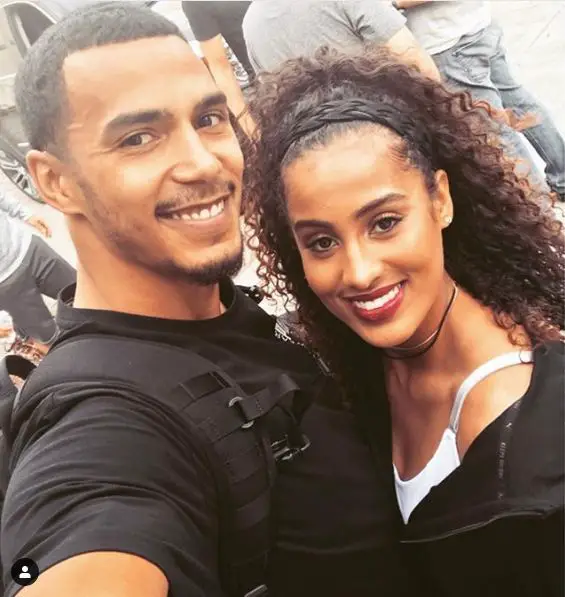 Skylar Diggins makes a public appearance with her husband in July 2018 (Photo: Skylar Diggins' Instagram)
Upgrading their relationship to the next level the athlete duo got engaged in June 2016. After Daniel Smith proposed Skylar for marriage, she immediately accepted his proposal, and thus the two began a new chapter in their lives.
In May 2017, nearly a year post their engagement; the couple tied the wedding knot at the Museum of Contemporary Art Chicago. The bride and groom were joined by 40 of their close friends and family members during the intimate wedding ceremony where the couple exchanged their wedding vows.
Recommended:- Emilie Ullerup Is Married, Explicit Bio Reveals All There Is - Age, Height, More
Skylar, who now goes by the name Skylar Diggins-Smith, is already pregnant with the pair's first child. She announced her pregnancy on 18 October 2018 sharing an ultrasound image of her unborn child.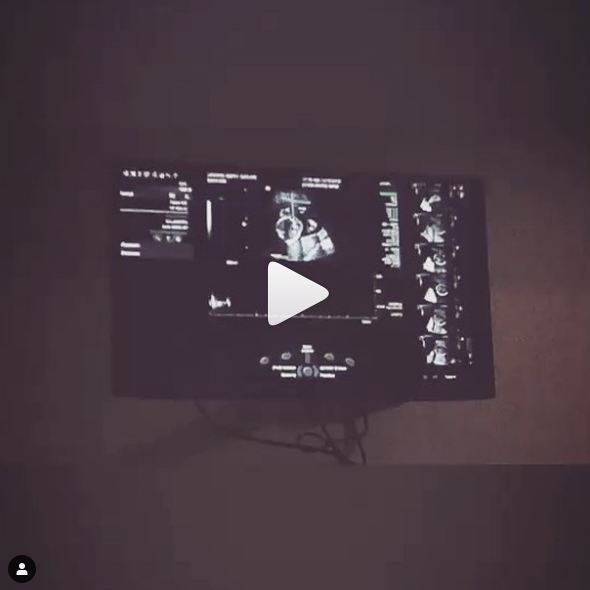 Skylar Diggins shares the ultrasound image of her unborn child on 18 October 2018 (Photo: Skylar Diggins' Instagram)
Neither the athlete nor her husband, Daniel Smith, have revealed the delivery date or the gender of the child but making a new addition to their family is surely a joyous moment for both.
Feels Under-Valued With Minimal Salary; Net Worth
Skylar, who is considered as one of the highest paid players on WNBA, is still not satisfied with her salary as she feels under-valued for her contributions. While advocating for equal salary for women, she expressed her concerns over the vast pay gap between male and female athletes.
The three WNBA All-Star, who ages 28, even compared her salary with that of Harrison Barnes arguing that the mediocre player, who has never received an All-Star title, was over-paid for being a male with a salary that exceeded her own by a considerable margin.
More From Liverampup:- ESPN Kara Lawson Ethnicity To Family; Meet Husband, Discover Salary
She only possesses a net worth of a mere $400 thousand.
However, her net worth can rise up in the future if she continues focussing on her games after her childbirth and a few months rest. And, Skylar, who stands at the height of 5' 9" (1.75 m), must keep her weight in balance if she plans on making a comeback on WNBA.