Entertainment
Sommore Having Hard Time On Getting Married And Have Husband?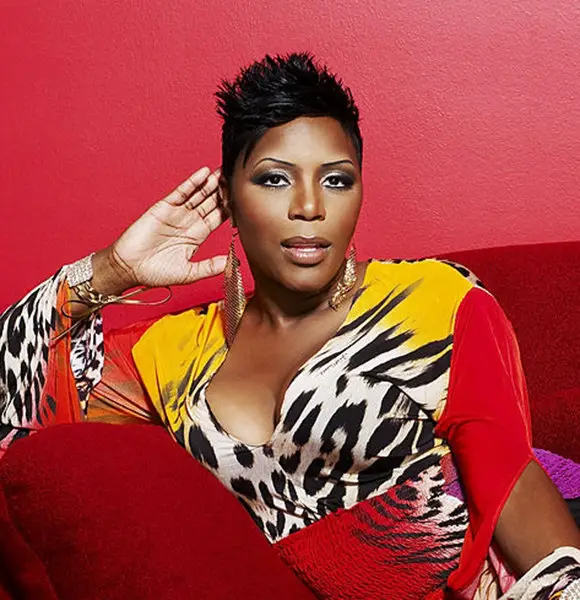 Lori Ann Rambough, with the stage name-Sommore, has rocked the stage with her funny jokes and wits. The famous comedian is the one who does not have to sweat much to make her audience roll on the floor laughing. Plus the fandom is also curious about her married life and her husband.
Her off-stage antics have done nothing but elevate her popularity as the queen of comedy. From helping document the plight of teenage lesbian to getting jailed on drug charges, the 52-year-old New Jersey native's polarising personas has made a pop culture icon!
Well, what about the comedian's dating life? Is she having a hard time getting married or not? 
Let's read to find out the answer!
 Sommore's Husband
In an attempt to find out about the dating life of Rambough, she was asked whether she was dating or not, in an interview back in May 2013, to which she replied, 
"I date on the road. Usually if a guy is a fan of mine, he already has a perception of me that I'll probably disappoint him. He probably thinks I'm something that I'm not."
Moreover, she even went on the records to reveal that she prefers younger men to old men as partners along with an intriguing reason as,
"Yes, I prefer younger men because youthfulness is the key to life. Women say they want an older man because they can teach them things, but I'm like you can learn anything nowadays on the Internet. YouTube has how-to videos."
Further, she also disclosed that she wants her man to love the person within the comedian Rambough.
"And, if a man approaches me and is a fan of mine and feels the need to quote one of my sexual jokes, that turns me off because his interest in me is based on a false pretense. That's so played out and makes him a male groupie. Any man who's interested in me needs to be able to separate me from the woman who happens to do comedy."
Despite talking about the qualities, she wishes her man to possess she hasn't introduced anyone as her boyfriend till now. Neither she has been part of any rumors where she is romantically linked with someone.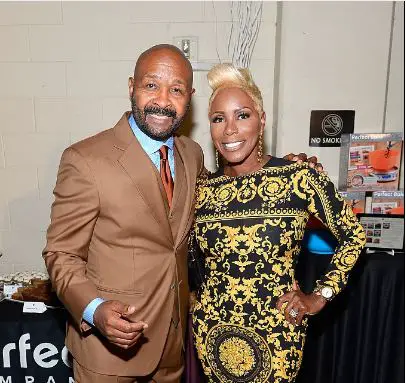 Rambough and on-stage partner/husband, Rushion McDonald pose for pictures (Photo:- Gettyimages.com)
The scenario leads to the question, of whether the comedian is having a hard time, to find the right partner/husband who has all the qualities she is seeking in her man/husband?
Other Female Comedian In Our Vault:- Katherine Ryan Thoughts On Having Boyfriend | Keeps Daughter In Private
Moreover, Rambough seems to be single with no husband but, it does not rule out that Sommore might have kept a secret romantic life far away from the limelight. Well, until the comedian herself comments anything on her romantic life, it would be too early to claim anything. Further, she hasn't been married to share a conjugal life with a husband yet.
Documenting The Plight Of Teenage Lesbians
Sommore, who is yet to start a family of her own, she shared her fondness for children via Instagram along with a lovely caption,
"When ever I have time off I surround myself with little people! These are my God children, why do they have my glasses on!! Oh well its all Love!"
Well, the actors are empowered to bring the voice of people among the masses and in the similar course, Sommore was part of a documentary about teenage lesbians.
Further, she shared her reason for doing the film and shared her experience as,
"Yes, I finished a documentary about teenage lesbians that I was inspired to do because I've always been curious about why so many girl decide early in their lives think that they only want to date women. At that stage, all I wanted to do w,.as get away from my mom and find me a boyfriend. I try to learn their personal histories to better understand who they are and where they come from. Some were molested or raped; others grew up with their moms on drugs and a lot of different scenarios. It was very informative."
Well, everyone's life has their share of problems and Sommore life is no different too.
Jailed For Drug Chares; Actress Sister
Rambough almost went to the jail on drug charges; however, she was found not guilty on all seven counts of drug conspiracy charges in 2001.
Read Also:- Openly Gay Frankie Grande | Brave Young Age Confession To Sister Ariana
She was indicted on drug charges in February 2000. The charges brought along a year-long trial in Washinton, D.C. and further, Rambough expressed her relief on being acquitted of the charges as,
"I am blessed and happy to have been found innocent of all the charges brought against me. I kept my faith and didn't falter. I am so grateful for the support of my friends and fans, because they never gave up on me."
She then thanked her fans and family fans and family for never giving on her.
Speaking of family, many might not know but Rambough has an actress sister named Nia Long, which she kept a secret for long. Nia is best known for her roles in The Fresh Prince Of Bel Air, Empire, and Friday to name a few.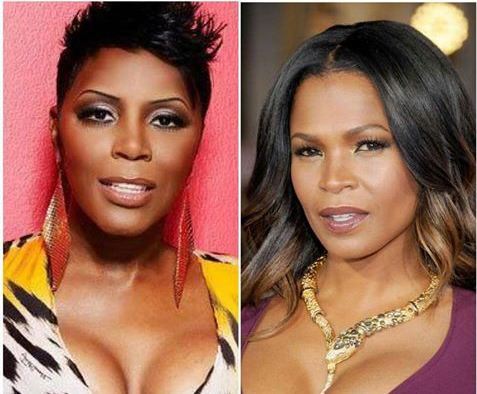 Sommore (left) and her sister Nia (Right) (Photo:- Webstarone.com)
Though the duo shares the same father,  Doughtry "Doc" Long, a notable poet and author from Atlanta, they were not raised together. 
The sisters are cordial with each other and speak in public, but they don't share an intimate sister-sister bond. She further disclosed that she kept the fact a secret because she wanted to make her career without using the name of her actress sister, Nia.
Instagram Beefs & Touring
She has stayed relevant for more than 25 years; largely thanks to her outspoken personality. She never shies away from speaking what's on her mind.
Interesting:- LeSean McCoy, Massive Salary & Net Worth Bagger & Girlfriend Engaged - In Lawsuit
Most recently, she got into an Instagram scuffle with Bronx rapper, Cardi B. The back and forth between the two was covered by media giants including Bossip and TMZ.
Believe it or not, the 52-year-old comedian still tours across the country in an effort to maintain her relevancy. In Septemeber 2018, it was announced that she along with Mike Epps, Guy Tory and DC Young Fly will headline the 2019 New Year's Eve Weekend Comedy Festival which will take place at 8 p.m. Dec. 29 at Chaifetz Arena.
Stay with u for more married and husband details!