Entertainment
Sophie Long, Married in 2010, in Affairs: First Tim Willcox, Now Kamal Ahmed as Boyfriend
Love works evil way at times. In your love life, you sometimes choose the wrong person or sometimes love the person who doesn't even deserve your affection. And it consequently results in instability of relationships. Likewise, the BBC News Channel presenter Sophie Long doesn't seem to have a stable love life.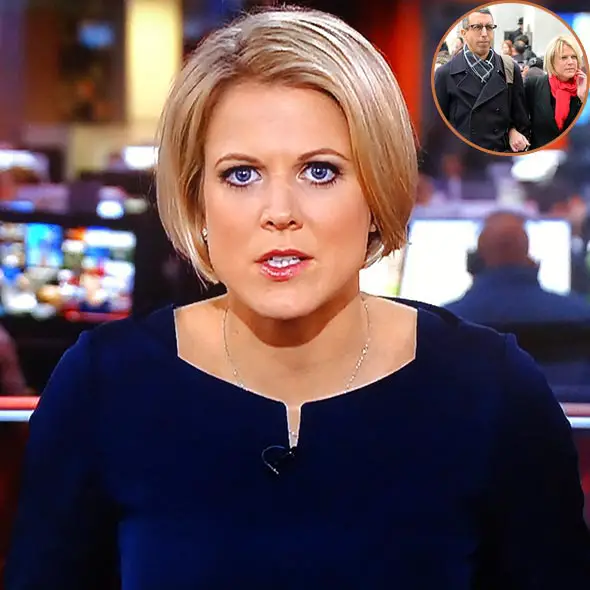 Love takes evil turns at times. Instabile relations comes into play when people fall in love with the wrong person or their love doesn't pay back like it is supposed to.
Such is the story of the BBC News Channel presenter Sophie Long, who doesn't seem to have a stable love life.
Married in the year 2009, Sophie is now having an affair with Kamal Ahmed after dating Tim Willcox for a certain period. The only question, however, is her current relationship still going strong?
Sophie's New Boyfriend: Is The Relationship Still On?
The forty-two-year-old blonde has found love again in Kamal Ahmed after splitting with Mr. Tim Willcox. Sophie and Kamal have opened up about their relationship. They have been in a relationship since February of 2016.
They were first pictured at The Wolseley after dining.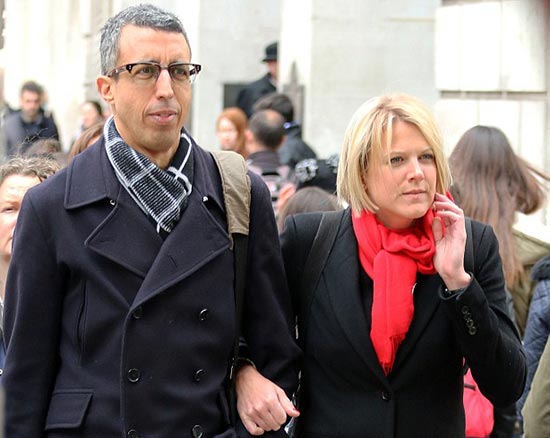 Sophie Long was seen with her boyfriend Kamal Ahmed at Wolseley after dining together (Source: dailymail.co.uk)
Ahmed was previously married to Elizabeth Day in 2011. His marital relationship with her journalist turned novelist wife ended in 2015. Kamal is one of the senior editors of the BBC. He is former Sunday Telegraph journalist.
Relevant Story: Is Hope Hicks Married? Or Still Having An Affair With Boyfriend? Here's Answer
After boiling romance with Kamal, Sophie expected him to be the one who could give her long lasting love. But their love story ended after the duo called it an end in earlier 2017.
It was reported that Kamal, who at that time was in a relationship with Sophie, had gotten close to Poppy Trowbridge who is a special adviser to the Chancellor, Philip Hammond. Poppy, however, cut short the rumors saying:
"He is a charming man, but we are not going out together"
No matter what the reasons might be, but the BBC lovebirds have officially ended their love story. 
Once Married Sophie: Cheated Her Husband In An Affair With Tim!
In the year 2012, Sophie was officially in a relationship with her colleague Tim Willcox. During that time, she was married to Yacht Salesman Will Green, who was her childhood sweetheart.
Similar Story: Lily Allen Cheated Husband For Children? Dating Again At Age 33 | Details
While on the other hand, Willcox was married to Sarah with whom he had four children. Sophie married Green in the year 2010 where Tim was one of the guests. 
After four years, however, Sophie forgot her loyalty towards her husband and started stirring relationship with Tim, Sophie cheated her husband whereas Willcox cheated his wife, Sarah.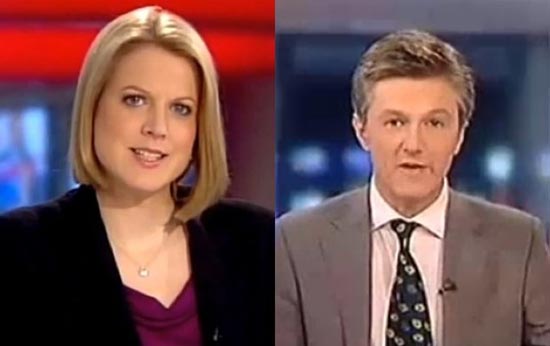 Sophie Long and her ex-boyfriend Tim Willcox (Source: bi.gazeta.pl)
Don't Miss: Is Shandi Sullivan Married? Cheated On Boyfriend Way Back, Now Laying Low?
Sophie's Short Bio:
Born in 1946, in Torquay, Sophie Long is popular for appearing on the BBC News Channel as the presenter. She attended Broadoak School situated in Weston. And from the Weston College's Sixth Form Centre, she did her A-levels. She attended  King's College London from where she received a degree in War Studies.
From the Falmouth College of Arts, she did her diploma in broadcast journalism. At the beginning of her career, she worked for BBC Radio Cornwall, BBC Radio Shropshire, and BBC Hereford and Worcester. Sophie is active on different social networking sites including Facebook, Instagram, and Twitter.