Eye-raising comments speculating if 50 Cent and Soulja Boy were gay...he was investigated by authorities after his ex-girlfriend accused him...the rapper is dating makeup artist and Instagram model...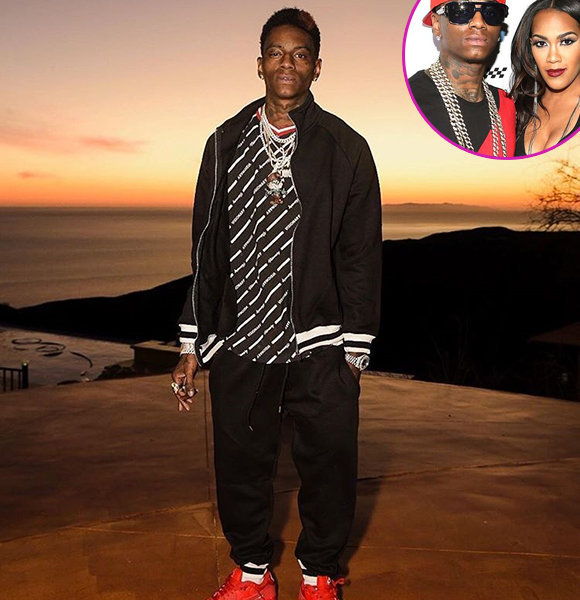 American rapper Soulja Boy's love life has been full of undesirable twist and turns.
In 2015, actress Vivica A. Fox had made some eye-raising comments accusing 50 Cent and Soulja Boy of hiding their gay sexuality. It was in response to a cover shoot the rapper had done for XXL magazine. But, he didn't take the statement lightly. Soulja instead replied by making fun of her age.
Interestingly, the irony lay in the fact that the artist dated numerous personalities with a high age gap. For instance, he was in a relationship with nine-year-older Meagan Good and adult actress Lisa Ann - 18 years his senior.
Apart from considerable age gaps in the relationships, he was also involved in much more controversial ones.
Dating Status, Girlfriends
As of 2019, the rapper is dating makeup artist and Instagram model Tiona Fernan. Soulja had first announced his girlfriend in February 2019. Prior to dating the model, he was in a series of a troubled relationship due to which he even ended up in the eyes of authorities.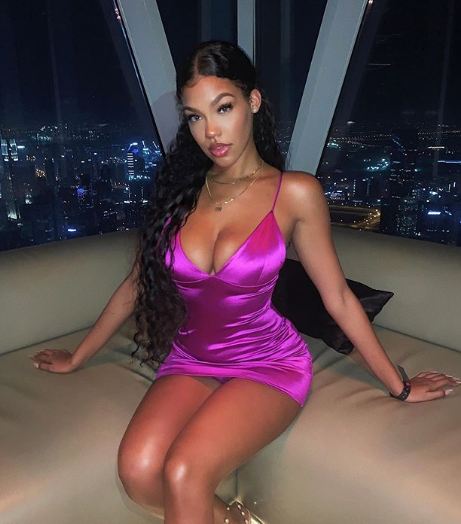 Soulja Boy's girlfriend Tiona Fernan of hip-hop artist Soulja Boy as pictured on 20th Septemeber 2019 (Photo: Tiona Fernan's Instagram)
The same year, he was investigated by authorities after his ex-girlfriend Kayla accused him of assaulting and kidnapping her. Allegedly, following a heated argument, the artist physically attacked her and tied her with an extension cord in his garage for about six hours.
Moreover, Kayla also suffered a concussion and fractured ribs. But still, the matter hasn't concluded.
Investigated Concussion On NFL Athletes :- Bennet Omalu Age 50 Family Rift? Wife No Where To Be Seen, Where Is She?
However, even if the reports are accurate, this isn't the first time Soulja Boy physically harmed his lover. Previously, he was in a decade long relationship with singer Teddy Riley's daughter, Nia Riley.
During their relationship, footage of Souja Boy jumping over her on the bed to harm her was captured in the show, Marriage Bootcamp. Nia even revealed in 2019 about the abuse she had suffered at the hands of the singer.
Although they are separated now, the musician shares a daughter with her named Kamryn, born n 2013.
Age, Parents, 
The 29-year-old hip-hop star's family life isn't strange to controversies either. Born on 28th July 1990 in Chicago, Soulja Boy (real name: DeAndre Cortez Way) wasn't in good terms with his mother Lisa Way and brother John Way, following his success in the music industry.
Personal Life Of Rapper :- Young Dolph Baby Mama, Wife, Family
The family's relationship was evident by his brother's claim that the Crank That rapper's mother lived on welfare even though he was capable enough to support her financially. But, the artist responded by criticizing his mother, disclosing her as a drug addict. Through a tweet, he went onto write,
"She a crackhead and he lives with his dad he not in the hood they looking for a come up."
Things heated up when John released a diss track featuring his mother. To this, the rapper made his reasons to not look after his mother more clear, citing that his mother was careless with the money he had previously given her.
However, Soulja Boy is in good terms with his father, Tracy Way. Tracy was the one who helped him nurture his music talent by building a recording studio while he was just at the age of 14.
Soulja also had a 14-year-old stepbrother named Deion Jenkins. But unfortunately, he lost his brother in a car accident on 21st March 2019.
Net Worth Details
Although the rapper hasn't been lucky enough in creating a stable relationship, his financial status is more than just reliable. In 2012, he was listed by Forbes magazine as Hip Hop Cash Kings for the year since he had raked in $7 million.
As of today, his net worth has received a significant boost, amounting to $30 million.
With such an impressive amount of money at his disposal, Soulja Boy hasn't hesitated to spend it lavishly and show off his expensive assets. In February 2019, he spent $320,000 on the luxurious Rolls Royce car model named Wraith. On top of that, the songwriter didn't shy away from displaying his jawdropping purchase through his Insta handle.
It's evident that the singer of height 5' 8" (1.73 m) has more money than he can spend.