Stacey Forsey was featured alongside her husband on her show...and initiated their wedding that year among their loved...isn't at the height of his career.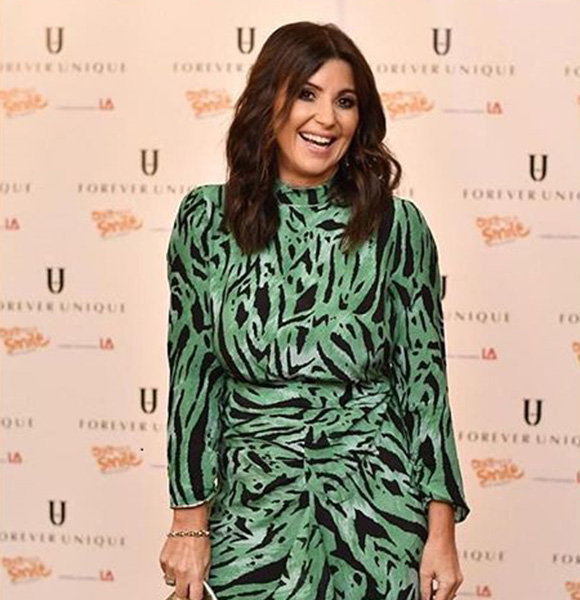 Former reality actress Stacey Forsey found significant success in the arena of showbiz following her TV debut from the show Real Housewives Of Cheshire. But, sometimes, the only thing that paves one's path to success can lead to the downfall of their family life.
The same scenario occurred in the actress's life, too, but she kept on moving ahead, weaving success from new ventures. Despite many relationships failing to keep up the pace during hard times, Stacey's love life has remained intact over the years.
Husband Quits Company
Stacey Forsey is a happily married woman to her husband, Dave Forsey. The two first started dating back in 2003 but waited some years before deciding to tie the knot. Their love for one another also resulted in the birth of their two beloved children.
The couple's daughter Gracie Forsey was born on 1st March 2005; whereas, their son Zac Forsey came into the world after a while.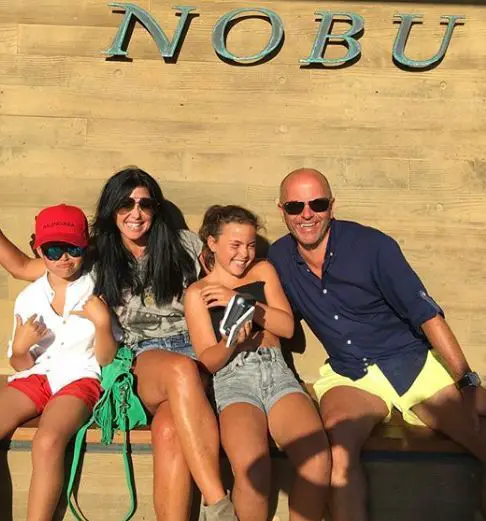 Stacey Forsey with husband Dave Forsey, son Zac and daughter Gracie Forsey in 2018 (Photo: Stacey Forsey's Instagram)
Likewise, in 2012, Stacey decided to start a new life with her lover and initiated their wedding among their loved ones. Interestingly, their marriage has stood the test of time and unfavorable circumstances that took a heavy toll on their life, mostly financial. So, here's what happened.
Her husband previously worked as the CEO of Sports Direct, but his tenure in the company was full of controversies and criticisms. As per the reports published by the law firm Reynolds Porter Chamberlain, he was criticized for laying off workers without proper notice.
Moreover, there were reports that his company was failing to provide a minimum wage to workers.
But, the criticisms escalated when the reality star was featured alongside her husband on her show, Real Housewives Of Cheshire. Her husband's appearance proved to be a bad PR stunt for his company as the show portrayed the couple's $7 million-worth mansion along with their lavish lifestyle.
Stacey's husband ended up resigning from the company in 2016. On top of that, he gave up a bonus of about $4 million by choosing to work as a business consultant. However, none of these events had a considerable effect on their marriage. Their romance is stronger than ever, even though her partner isn't at the height of his career.
Age, Family, Education
As per verified records, Stacey's date of birth is 11th March 1975, while her birthplace is Salford, England. Her family's past had a significant effect on her future involvement in various humanitarian causes.
Stacey's maternal grandmother lost her life to breast cancer. On the other hand, her 47-year-old brother Gary struggled with heroin addiction, while she was earning her degree in Event and Hospitality Management.
Struggled With Herion Addiction :- Who Is James Ransone's Girlfriend? Family Insight & Dating Status Now
As a result, Stacey - age 44 - has worked closely to raise funds for a non-profit organization named Breast Cancer Now after she received fame. Moreover, through organizations such as Addiction and Coffee 4 Craig, she has helped her brother overcome his addiction to lead a healthy life.
In the past, even her parents had a hard time as her brother served time in prison multiple times and struggled with depression. However, now, the reality star has set herself as an exemplary figure by making inspirational progress for her loved ones with the help of her platform as an artist.
Net Worth Details
There's no denying that Stacey's involvement in Real Housewives Of Cheshire helped her establish financially as well. After all, a reality star in Real Housewives franchise can earn upto a salary of $2.4 million per season.
Cast Of Real Housewives Franchise :- Gina Kirschenheiter Husband, Net Worth, Children
Although her net worth remains undisclosed, Stacey has various sources of income at her disposal. Ever since leaving the showbiz, the former reality star has got her hands into business ventures. Through her self-titled website, she sells various items such as T-shirts, prints & her cookbooks.
Furthermore, her artworks generate impressive revenue along with noteworthy attraction in exhibitions.