Stephanie Sersen was one of the participants in the eighth season of the reality TV show, Married At First Sight; which made her recognized to fans of the series... Having joined the show to find her soul-mate, Stephanie wasn't disappointed with the outcome as she met the right man for her...The Philadelphia resident is a hard-working woman and isn't the one to depend on her husband for her every little need. She leads a career on her own and is quite good at it...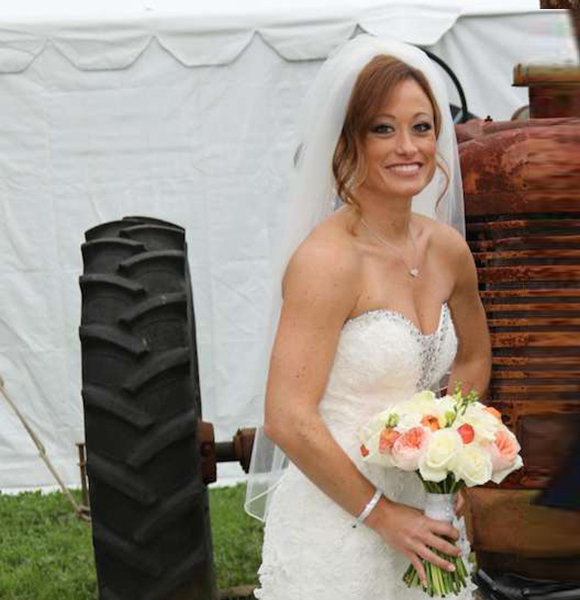 Stephanie Sersen was one of the participants in the eighth season of the reality TV show, Married At First Sight.
Although MAFS made her famous among the crowd, she wasn't in it for the fame. She joined the show to find her soul-mate. And, interestingly, Stephanie met the right man for her.
Stephanie Sersen Wiki
The Philadelphia resident, Stephanie - age 35 - was born in 1983 and related her birthday on the 11th day of June.
After completing her education from East Carolina University with a Bachelor's degree in Business Administration and Finance, she started working as a team leader for a Maryland-based firm.
More MAFS Contestants:- Kristine Killingsworth Wiki, Age, Husband, Kids
She later did a couple of jobs before landing her present position as an Engagement Controller Manager at Deloitte Consulting. Stephanie has been involved with the organization since December 2010 and makes a salary averaging $94k per year.
Further, she also made thousands of dollars appearing on Married At First Sight, which has contributed to her overall net worth.
Parents Married For Decades; Ethnicity
Stephanie comes from a family where marriage is believed to be a sacred bond between husband and wife. Her parents are the living proof of it. 
The reality TV personality's parents have been married for more than 30 years now. Stephanie also has a sister in her family, with whom she loves going on adventures.
Married For Years:- Deborah Roberts Age 58 Longtime Husband & Cancer Battle In Family | Bio
Stephanie - who possesses a Caucasian ethnicity - was inspired by her parents' successful married life. Moreover, she had remained a bachelor till the age of 35 with a passive dating life, which is why she sought the help of experts and decided to join Married At First Sight.
Her decision wasn't wasted as Stephanie found a handsome and caring man for herself.
Meets Husband At MAFS
Stephanie got matched to AJ Vollmoeller in the eighth season of MAFS. AJ, who owns and manages an HR recruitment company called Future Force Talent Connection for the last six years - had initially joined the show out of misery. 
The talent recruiter mentioned in one of the episodes of MAFS that he was drunk and horny one night, which made him desperate enough to fill out the entry form for the show. However, it doesn't imply his disbelief to marriage. AJ's parents have been married for over 45 years as well. It was his faith towards the holy matrimony that led him to choose a wife instead of a h**ker.
Stephanie and AJ started dating for a while before both affirmed to spend the rest of their lives with each other. The wedding between the lovebirds took place earlier in January 2019 and was attended by those dearest to the husband and wife.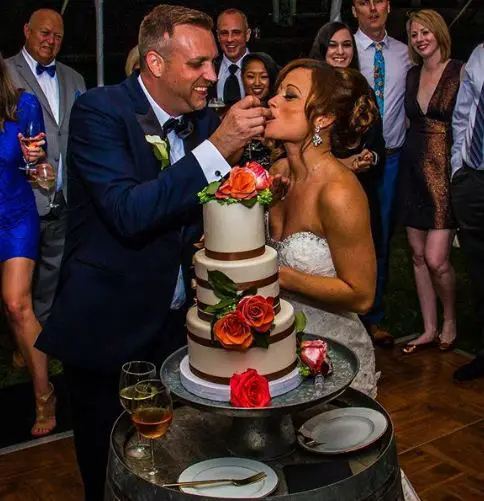 Stephanie Sersen and husband AJ Vollmoeller at their wedding in January 2019 (Photo: Stephanie Sersen's Instagram)
Although the couple has surpassed the honeymoon phase, Stephanie and her husband are still going strong and show no signs of decline in romance.
Lavish Wedding:- Taylor Mills Age 31 Is Married, Intimate Wedding Ceremony With Brett Young!
Stephanie made the correct decision marrying AJ as he is also stable financially. His net worth must have significantly increased since he began running his own business.