Entertainment
Sterling Brown [NBA] Married Status, Dating, Family, College
Sterling Brown first NBA game in 2017 by scoring three points in the...he is married or not remains a...Sterling was in love with a girl who went by the... completed his college study from Southern...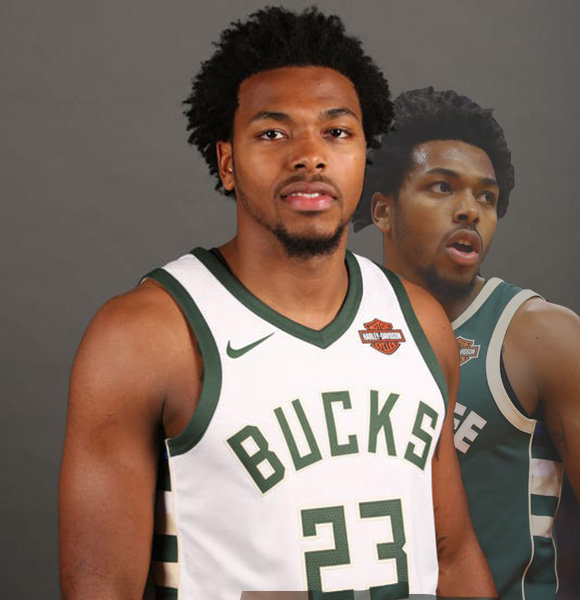 NBA player Sterling Brown is one of the leading players of Milwaukee Bucks. He made an impressive start during his first NBA game in 2017 by scoring three points in the first six minutes.
With over 14 games that he played in the 2019 season, he managed to increase his PTS (points) from 4 to 6.1. Moreover, as of 2019, he has the highest net rating in the league.
Married Status, Dating History
Sterling keeps a very lowkey profile on his love life by only letting out a few scraps of his personal life once in a while.
Whether he is married or not remains a mystery. However, one thing's for sure: he was in a relationship until 2018. That year, the NBA icon dated a girl who went by her pen name Lucky Lex. She is an entrepreneur based in Chicago, Illinois, as per her Twitter bio.
Explore:- Who Is Anne Wojcicki Husband? Divorce, Dating Status, Children
The existence of his relationship became known after his girlfriend posted a picture of the two through her Twitter handle on 13th March 2018.
She even made the collage of the pictures of the pair alongside a shot of Al Pacino and Michelle Pfeiffer from Scarface. However, apart from these, the couple didn't let out any information on their relationship.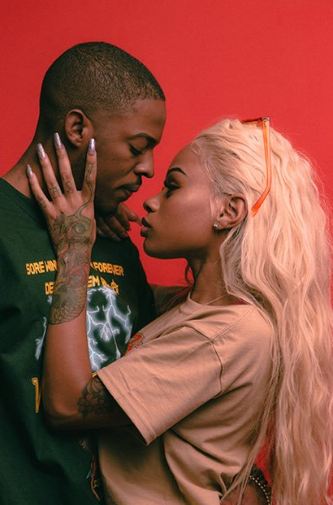 Sterling Brown and girlfriend Lucky Lex as pictured on 13th March 2018 (Photo: Lucky Lex's Instagram)
Moreover, it's unknown if the basketballer is still together with Lucky.
Likewise, prior to dating her, Sterling was in love with a girl who went by the Twitter username TakeNotes_Hoe.But, since his ex-girlfriend's Twitter handle no longer exists, her identity remains a mystery.
Family Background, Police Brutality
Sterling is the son of Chris Brown, a retired patrol sergeant of Maywood Police Department. His father gave 30 years of his life as a civil servant before retiring in 2013. Unfortunately, though, his dad went through a horrible personal experience of seeing his old profession's image tainted by a few police officers. Here's what happened.
On 26th January 2018, the NBA icon became the victim of police brutality after he was allegedly tased and treated violently simply for parking in the handicapped reserved space. The officers even pressed him to the ground and handcuffed him immediately, although he possessed no threat to them.
Drafted In NBA :- Is Marco Belinelli Married? Wife, Girlfriend, Family, Tattoos
Upon seeing the footage, his father was furious and didn't stop Sterling from filing a lawsuit against the Milwaukee Police Department. Likewise, his brother Shannon Brown, a former NBA guard for Wisconsin Herd, was by his side during the tough time.
Facts About Sterling Brown Including Age
Sterling's( height of 6 feet & 5 inches, i.e., 1.9 meters) birthday falls on 10th February, and his birth year is 1995.
In terms of height, he measures 6 feet & 5 inches(1.9 meters), whereas his weight is 99 kilograms.
He completed his college study from Southern Methodist University, where he majored in Sport Management.
Philadelphia 76ers first drafted the athlete in 2017 with the 46th overall pick.