Entertainment
Late Harry Dean Stanton, 'Alien' Actor Married Girlfriend Before Death?
 No matter how many persons you have dated, when you find a perfect person whom you think you can spend your entire life, you can't stop dreaming your future with that specific one.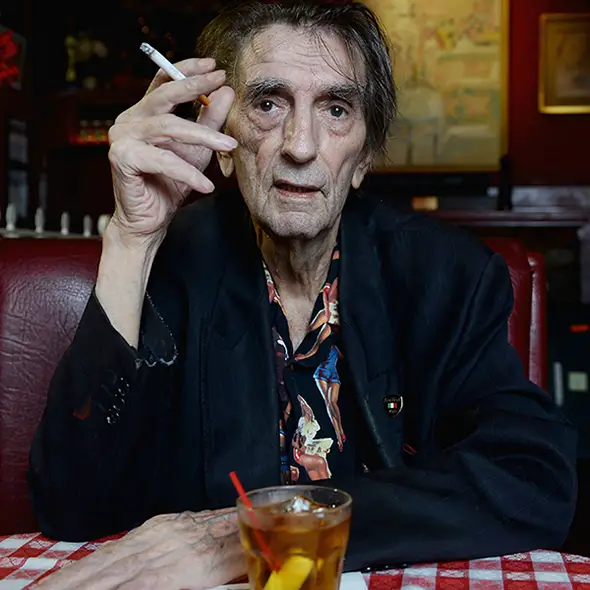 No matter how many persons you date, when you find a perfect person with whom you wish to spend your entire life, you can't stop dreaming your future with that specific one.
Well, not every person are blessed enough to make their dreams come true. While there are so many people, who are left behind with shattered dreams. Talking about recently deceased American actor Harry Dean Stanton, he was one of those individuals whose desire to get married to his loved one was smashed.
Longed For Married Life; Wife Prospect Left For Younger Actor
Harry Dean Stanton was once in a romantic relationship with Rebecca De Mornay in the year 1982.
Interesting:- Daniel Henney Thoughts On Getting Married, Ideal Wife & Dating Talks
During an interview with Flavorwire in 2013, Stanton recalled his affair with Rebecca where he shared the time, both filmed "Risky Business" together. But Harry was left heart broke when Rebecca left him for Tom Cruise in 1983.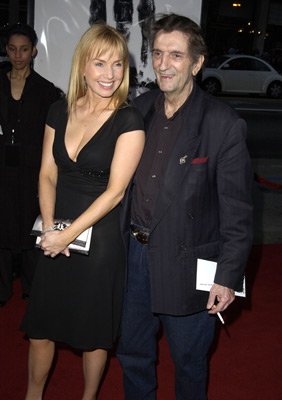 Harry Dean Stanton with his ex-girlfriend Rebecca De Mornay at an event for Identity in 2003 (Photo credit: IMDb)
In an interview with Blouinartinfo Stanton expressed his sorrow of heartbreak with Rebecca. He revealed that he even proposed Rebecca to be his wife, which proves he was serious about the relationship with her.
No doubt, his dream to get married to her was shattered when Rebecca left him. Since then he didn't get married but stated that he had one or two children. When Blouinartinfo inquired Stanton if he regretted staying unmarried his whole life, he replied:-
"Regret is another form of suffering, which I'm not into. It's pointless. If I did regret, I'd have a lot of regrets, but ultimately you have to accept what you do and what happens. We're all hardwired genetically from when we're born. We react in a certain way and we have nothing to do with it. Ultimately, we're not in charge of our lives."
Harry Dean Stanton, whose career has spanned more than sixty years, has many remarkable acting credits.
He was notable for appearing in the films like Kelly's Heroes, Dillinger, Escape from New York, The Godfather Part II, Cool Hand Luke, Repo Man, Pretty in Pink, Texas,  Paris, The Last Temptation of Christ, Wild at Heart, Inland Empire, and The Straight Story.
Read Also:- How Much Is Jarrod Schulz Age 41 Net Worth? Loving Family & Wife | Bio
Along with the immense popularity, Stanton had also received incredible earnings which reflect in his net worth, which was around $10 million. Many hoaxes arose regarding Stanton's death in 2016, but it was a year later that the legendary actor died of natural causes.
Death Of A Legend: Harry Dean Stanton's Obituary
Much like his movies, Harry "went out" in style!
At age 92, the Pretty in Pink actor died peacefully of natural causes at Los Angeles' Cedars-Sinai Hospital on 15th September 2017. News outlets Variety and TMZ were first to break the news of Harry's death.
Following the announcement, director and frequent collaborator, David Lynch released a statement acknowledging the legendary actor's prolonged career as well as life. He said:-
"The great Harry Dean Stanton has left us. There went a great one. There's nobody like Harry Dean. Everyone loved him. And with good reason. He was a great actor (actually beyond great) – and a great human being – so great to be around him!!! You are really going to be missed Harry Dean!!! Loads of love to where you are now!!!"
Soon, more reactions followed by filmmakers and fans of the actor's alike. In his tribute, Director carpenter called Harry "a great actor."
Discover:- Young Greatness Shot & Killed; US Rapper's Cause Of Death
Harry's last leading role - before his death - in the film Lucky sees him plays a "90-year-old atheist who comes to term with his mortality." He had professed a desire to make it to the film's premiere.