Entertainment
Suge Knight Wife, Dating, Son, Real Name, Net Worth
Suge Knight married his first wife in...Began dating singer after divorcing...Has three sons with...Sentenced to a longterm jail sentence...Convicted for the death of...Was born with the real name...Stands at the height of...Owns a net worth of...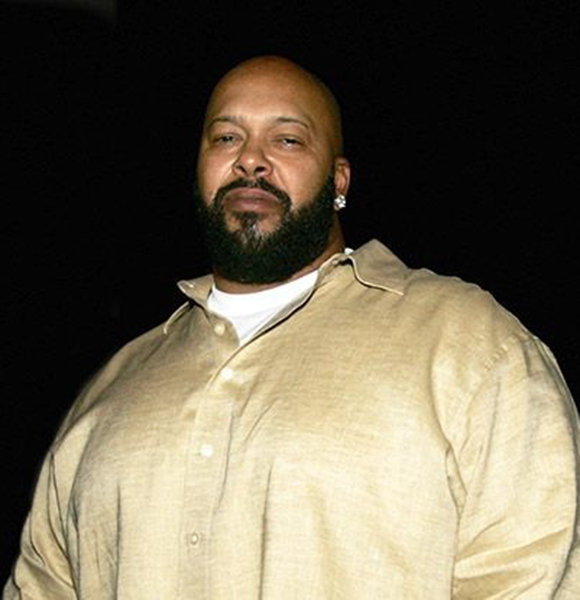 Entrepreneur Suge Knight is arguably Hip-Hop's most divisive figure.
As the founder of legendary label Death Row Records, Suge gifted world the most influential musicians including Dr. Dre, Tupac and Snoop Dogg. Sadly, the rap mogul's contributions often get overshadowed by his somewhat questionable character.
Given all the drama surrounding his business dealings, it's easy to sweep Suge's love life under the rug. Here's a sneak peek into the Hip-Hop executive's often understated romantic endeavors from the past and present!
Wife, Dating & Son Related
Of all the women in his life, none stand out more than his ex-wife Sharitha Lee. Suge met high school sweetheart Sharitha at a house party in the 80s.
The duo - who tied the knot in 1989 - continued their romance in the 90s despite Sharitha gaining a restraining order against Suge. The latter allegedly cut off the former's ponytail. After reconciling, they went to have daughter Arion together.
West Coast rapper and former Death Row Records artist Snoop Dogg is their daughter Arion's godfather.
Tired with his cheating ways, Sharitha eventually left Suge, who accused his ex-wife of assassinating Tupac Shakur.
Son of Snoop Dogg:- Wondering About Corde Broadus's Girlfriend? Well, Get Acquainted to His Dating History and Bio, Wiki?
After the collapse of his first marriage circa the mid-90s, Suge began dating R&B singer Michel'le Toussaint. The duo tied the knot in 1999. Eight years earlier, the notorious record helped Michel'le get out her Ruthless Records contract.
Together, Suge and his second wife Michel'le conceived a daughter named Balei. Three years later, in 2005, the pair divorced.
Following the split, Suge began dating rapper and singer Lisa Nicole Lopes. He would eventually marry Toi-Lin Kelly, his third wife. In February 2018, Toi-Lin got sentenced to three years in jail imprisonment for arranging then-incarcerated mogul interview with BET for a documentary.
Suge Knight with wife Toi-Lin Kelly circa pre-2018 (Photo:- consequenceofsound.com)
Video vixen Bernice Burgos and Misa Hylton are Suge's other notable former girlfriends. The notorious Hip-Hop tycoon has six children - three sons and three daughters - into total, including as stated Arion and Balei.
Of all the sons, Jacob Knight seems likely the one to follow on his dad's footsteps. In 2019, he launched a career in real estate and starred in VH1 series called Love & Listings.
Jail, Death and Net Worth
Beyond his tantalizing - yet somewhat controversial - relationship history, Suge boasts even a more extended charge sheet. His run-ins with the law finally got the hold of him in 2018. October that year, he got sentenced to 28 years in prison for the death of Terry Carter.
The charges against Suge stemmed from 2015 hit-and-run incident on the set of the NWA biopic Straight Outta Compton.
If his previous legal woes didn't dent his $200 thousand net worth, the jail sentence sure did.
Age, Real Name & Height
According to Suge's date of birth (19th April 1965), he turned 54 years of age on 19th April 2019.
Fellow Hip-Hop Mogul:- Russell Simmons and Brett Ratner Face Yet Another Case of Sexual Harassment! View Full Report
A native of Compton, California, the Black Kapital Records founder was born with the real name Marion Hugh Knight Jr. He stands six feet & two inches (1.88 m) in height.