Entertainment
Sydney Serena Brother, School, Height, Birthday & Facts
Sydney Serena partnered with her brother for the video titled...she graduated from high school and shared the good news with her followers on...info on her height...Her parents signed her up for...made appearances in her YouTube video as well including Brother vs Brother...the YouTuber's eldest brother is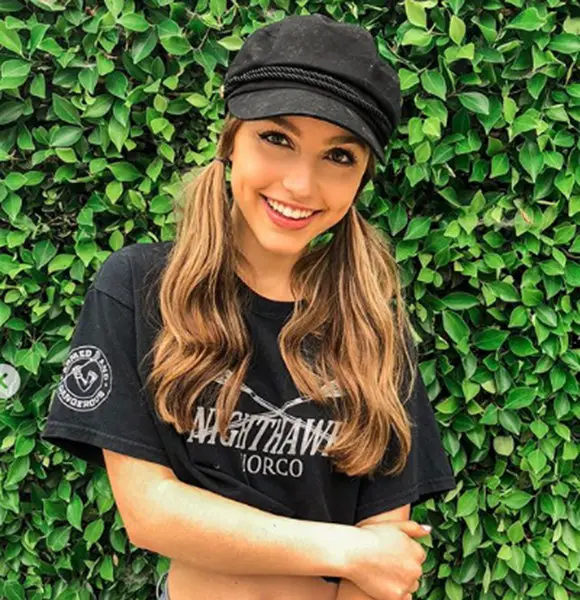 Sydney Serena started her career online following the launch of her YouTube channel on 5th July 2014. Today her videos featuring beauty tutorials, makeup routine, and fashion videos have led her to secure more than 1.9 million followers.
Her widely popular videos include Pranks to Pull on Your Teachers' and Tween You Vs. Teen You: Back To School. Moreover, her video titled Mean Girls Of High School has received nine million views and counting.
Sydney Serena Brother Details
Sydney has three siblings: brothers Ryan, Sam, and Ashton Parupsky. The latter is her youngest sibling. He has been featured in several of her videos, including the ones titled Brother vs. Best Friend!!, Who Knows Me Better?!". 
Bramty Juliette Wiki:- From Age, Siblings To Married Status Of YouTube Star
Also, on 17th January 2018, she partnered with her brother for the video titled My Brother Does my Makeup!!. Ashton (born on 13th December 2002) is an emerging basketball player and runs tracks as well. He has amassed more than 15 thousand followers on his Instagram under the username ashtonparupsky.
Likewise, the YouTuber's eldest brother is Ryan Parupsky (born on 11th March 1988).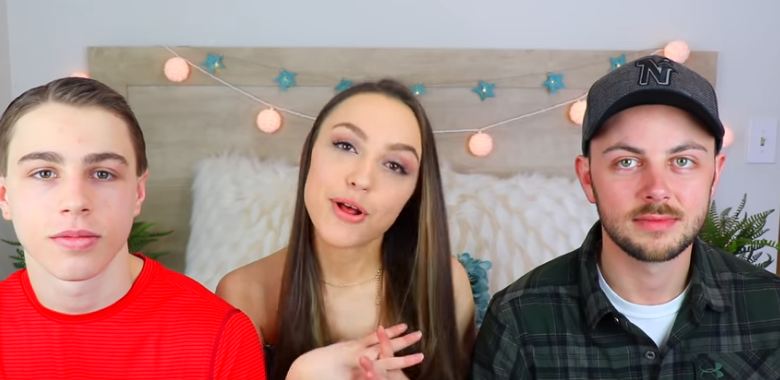 Sydney Serena as seen with brother Ryan Parupsky(Left) and Ashton Parupsky(Right) on February 2018 (Photo: YouTube.com)
He has made appearances in her YouTube video as well, including Brother vs Brother! Who Knows Me Better? which was posted on 25th February 2018.
Education
Sydney attended public school from kindergarten to 10th grade. During her junior year, she decided to study at an online school due to her popularity as a YouTuber. Finally, in March 2018, she graduated from high school.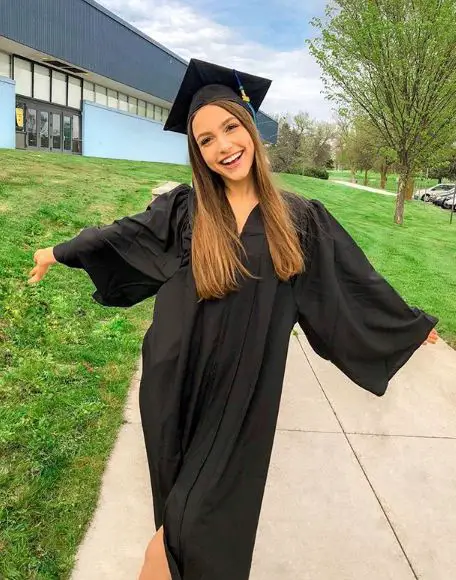 Sydney Serena during her graduation on May 2018 (Photo: Sydney Serena's Instagram)
Also, her brother Ashton graduated the same year alongside her.
Facts About Sydney Serena Including Age, Birthday, Height:
Sydney was born on 4th July 2000 in Saint Paul, Minnesota.
Her star sign is Cancer. 
Also known as Sydney Parupsky, she stands 5 feet & 2 inches (1.5 meters) and weighs 105.5 pounds.
The internet icon's parents are Jerry Parupsky and Mary Parupsky. Her father is an opticals dealer, whereas her mother is a nurse.
Nurse Hannah Lee Fowler Wiki:- Age, Wedding Details And Other Facts About The Woman Who's Got The Best Husband
Sydney's parents signed her up for gymnastics when she turned three. But she quit after becoming ten under doctor's recommendation after suffering injuries from time to time.
Before gaining from YouTube, she worked as a babysitter.
Sydney runs a secondary YouTube channel as well, called Sydney Serena vlogs. The channel has over more than 300 thousand subscribers.