Entertainment
Tasha Smith Is Dating Amid Divorce, Who Is Her Boyfriend?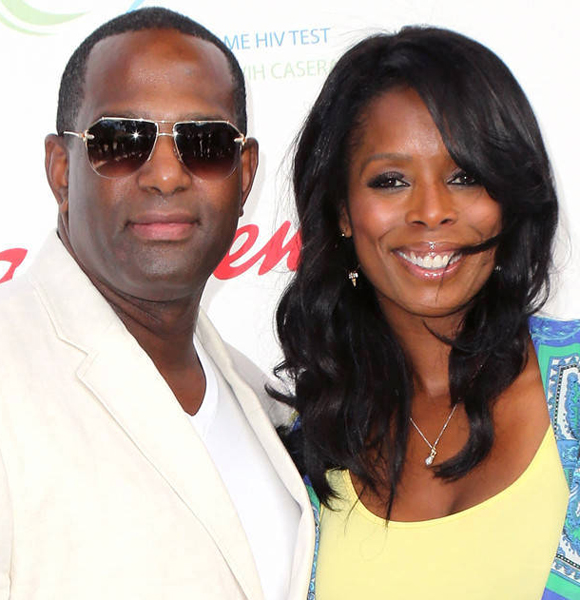 Tasha Smith is an American actress who rose to fame initially by appearing in NBC's comedy series, Boston Common (1996-1997).
Other than her career news, she once made headlines about her divorce from her husband.
Let's find out what happened to her married life. 
Who Was Tasha Smith Married To?
Tasha was once married to Keith Douglas in December 2010. Her husband was also her manager. However, Tasha and her husband were not happy with each other. Both of them were dissatisfied with their marriage.
Keith suspected Tasha of having an extramarital affair because she had to get closer to other actors in her profession. In return, Tasha filed for divorce, claiming that her husband had concealed crucial information from her. For example, according to Tasha, her husband never told her about his five marriages before marrying her. Tasha also revealed that her husband had not paid tax for almost a decade. 
Divorce Settlement Dispute:-Actor Dean McDermott Reaches Out of Court Agreement for Unpaid Spousal Support with Ex-Wife Mary Jo Eustace!
The divorce process was a disaster. Both Tasha and Keith filed for restraining orders, saying they feared for their lives.
While the divorce was eventually finalized in 2015, the Boston Common star was ordered to pay $50K in a lump and $7,000 monthly for spousal support. Keith, on the other hand, had to return her Mercedes Benz. 
However, the divorce was much easier as the couple did not have any kids together. But Tasha has five stepchildren from her ex-husband's previous marriages.
Why Did I Get Married Too Co-Star:- Why Hasn't Lamman Rucker Still Not Married? Searching For Perfect Wife Or Is He Secretly Gay?
After the divorce, a source close to Tasha disclosed many things. For one, they claimed that she was harassed when she couldn't get pregnant. Other things include how Keith had swapped her diamond jewelry with cubic zirconia (a gemstone that looks similar to a diamond but is much cheaper) and how he was a serial philanderer.
However, Tasha moved on with her life and found the love of her life. 
Who Was Tasha Smith Dating?
Tasha was dating actor Michel K. Williams. The Why Did I Get Married star posted a picture with her boyfriend on 28 May 2019.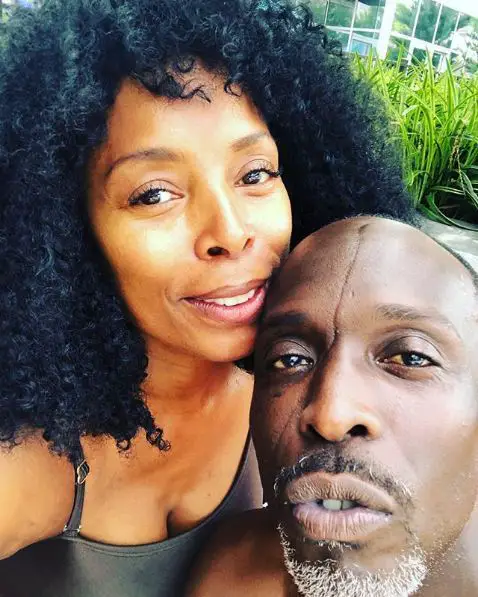 Tasha Smith with Michael K. Williams in May of 2019 (Photo: Tasha Smith's Instagram)
The couple poses together in the photo, which she captioned with the following words: 
"Nothing makes me happier!!!!! The love Of my life @bkbmg ❤ï¸Ââ¤ï¸Ââ¤ï¸Â this man gives me goose bumps!!!!!"
Michael had also posted a picture with his new partner, and accompanying the picture were his words, "The love is real."
Tasha was very happy with her boyfriend Michael, but destruction took place. Micheal was found dead on 6th September 2021. According to New York Times, Micheal's death was caused by a drug overdose. 
Tasha was devasted to hear the news. It was really hard for her to move on. But she continued to share pictures of them on her social media.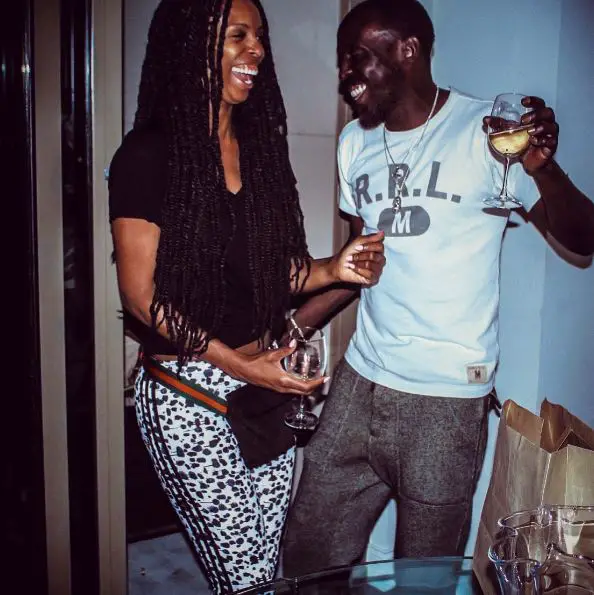 Tasha mourns Michael's death. (Source: Instagram)
As of now, she seems to be focusing more on her career than dating anyone. 
Tasha Smith's Career
Tasha was born on February 28, 1971. She has a twin sister named Sidra Smith, who is also famous as her. However, Tasha's childhood was not happy as other kids. She had to deal with her drug-addicted mother. With her upbringing, she was an atheist in her childhood, but she turned into a devout Christian in her late 20s.
Tasha made her film debut in 1994 when she appeared in Twin Sitters. After that, she played a minor role in Let It Be Me (1995) before landing a lead role in Boston Common. Her next big part was in The Tom Show (1997-1998), where she appeared in a total of 19 episodes. 
She went on to play in various movies and TV shows in the next two decades and has her name in more than 50 film and TV credits. 
Some of her most notable works are Tyler Perry's For Better Or Worse (2011-2017), Why Did I Get Married? (2007), and Why Did I Get Married Too? (2010).
Besides being an actress, she is also a director and a producer, which helped her accumulate a net worth of $1.5 million.
Currently, she has been busy with her upcoming projects. 
Stay tuned to get more updates on Tasha Smith.