Entertainment
Tati Westbrook, 35, And Her Husband! Glancing Back At Their Magical Wedding Day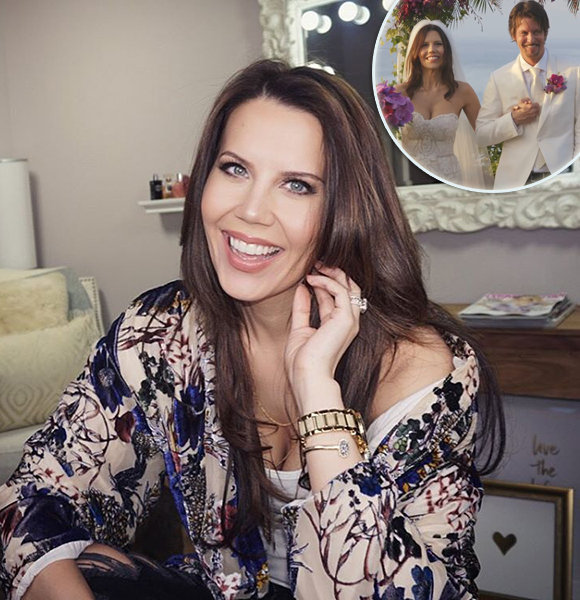 "The heart of marriage is memories; and if the two of you happen to have the same ones and can savor your reruns, then your marriage is a gift from the gods." ~ Bill Cosby.
Sharing a similar kind of scenario is the YouTube star Tati Westbrook and her husband James who glimpse back at their mystic wedlock days. Today, let's have a look at how her beautiful love life turned into an eventful married life.
Tati's Short WiKi Like Bio:
Tati was born on 14 February 1982 in the USA as Tatiana A. Kreivins. She spent most of her time growing up in Washington with her family. Tati has two younger sisters, Erika and Sabrina. Tati completed her graduation from a high school in Washington.
Before trying her hands at social media, Tati served as an image consultant and even worked as a Hollywood makeup artist and stylist.
Tati started her YouTuber channel 'GlamLifeGuru' to teach women about makeup. Her primary purpose was to provide her audiences beauty secrets, tips tutorials, and hauls about skin care and makeup. And in no time, Tati gave her full-time job to take up vlogging as her professional choice. Her YouTube channel has become wold's most popular weekday beauty product review channel on YouTube.
Best known for her YouTube channel, Tati is one of the top names in the makeup industry and makes quite a lot of income from her following. However, she has not revealed the figures of her net worth to her followers.
Tati Westbrook's Magical Wedding Day: 
When a couple gets engaged, they usually tend to plan their dream marriage. Tati as well wanted the ceremony back when her fiancé James Westbrook popped the question in January 2012 who she first met on the internet. 
Precisely after five years of engagement, Tati, and her longtime love, James got married in a beautiful & intimate wedding ceremony at Maui on 11 January 2017.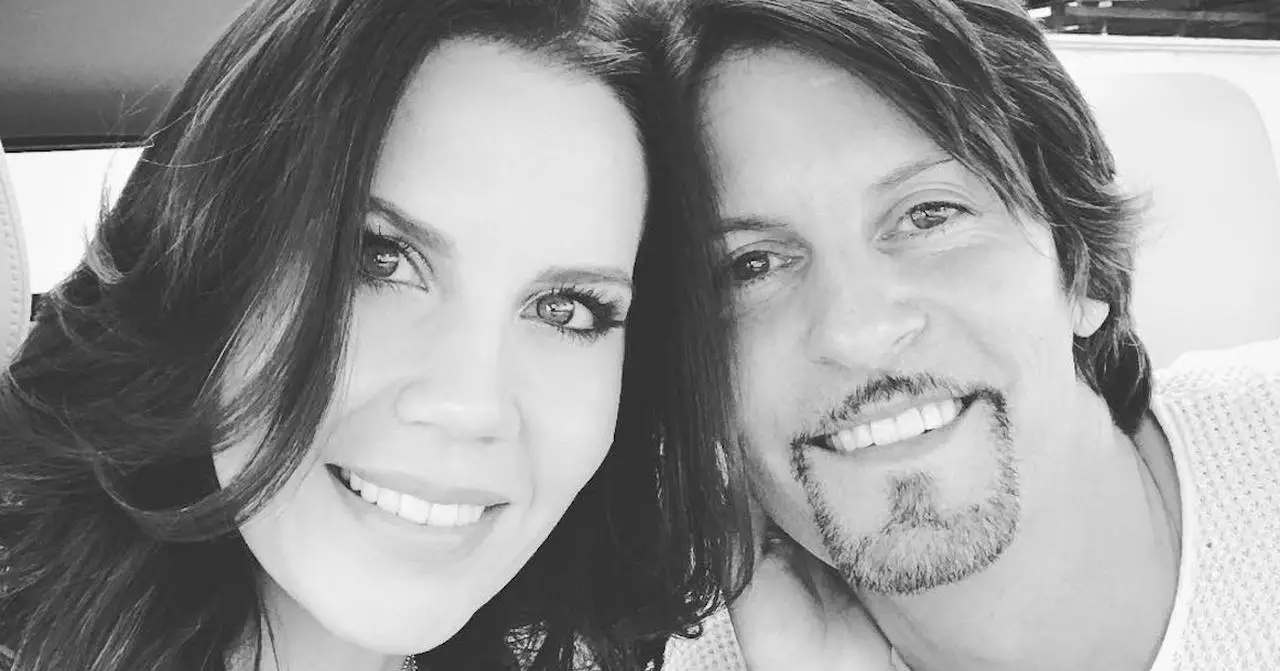 Tati with her husband, James Westbrook (Photo: distractify.com)
Tati announced her surprise wedding on YouTube on 10 January 2017, telling her viewers how excited and ready she was to marry her soul mate.
Likewise, on 12 January 2017, Tati took to Instagram celebrating her wedding and posted a close picture with her husband, James.
A Married YouTuber:- Jeff Cavaliere Bio, Age, Wife, Family, Net Worth
Just after a day of her Instagram post, Tati tweeted that her wedding dress was purchased at the same place where James filmed the proposal video. Not only that, but the social media star also uploaded her wedding video on her YouTube channel on 20 January 2017.
After waiting desperately for her big day, finally, at the age of thirty-four, Tati made it to the nuptials with James and the day is a one to remember.
Tati and James Charles' Drama
Nobody expects a storm. 
On 10 May 2019, Tati shook the YouTube community with a 43-minute video titled BYE SISTER. The video started with how supportive she was towards James starting just at the age of 17. Tati and her husband helped James all they can pulling in all-nighters and calling in their favors to help him out like he was their own.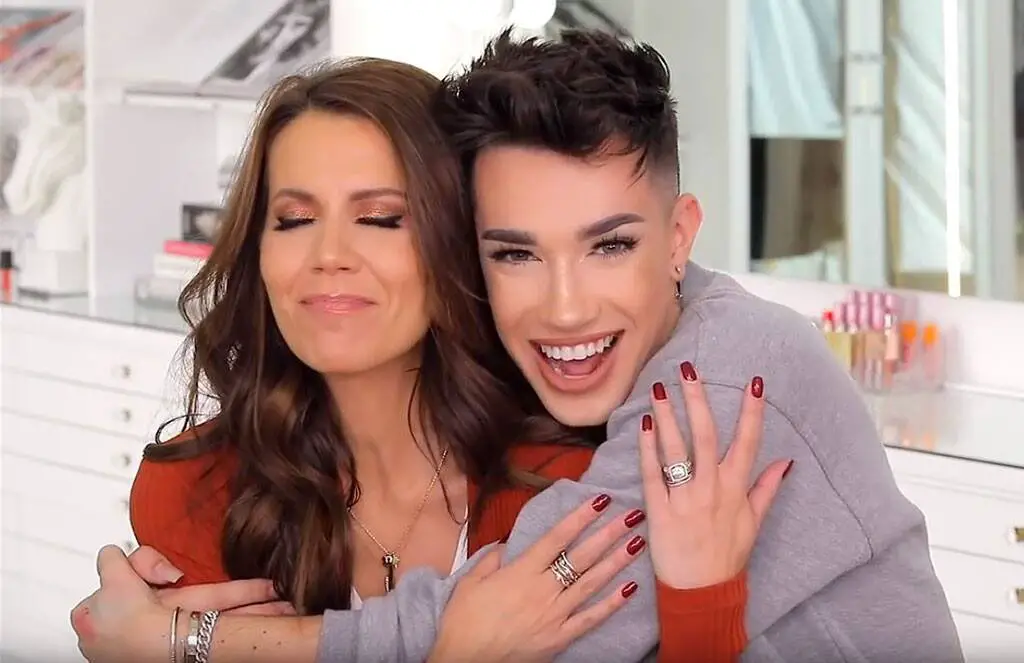 Tati Westbrook with James Charles (Photo: Eonline.com)
However, when the fame and the fortune started rolling in, James went corrupt with his new found status. Tati was especially sick of the instances that happened when he was with her. Charles would be disrespectful towards people showing no decency. He also declined Tati when she asked if he wanted to promote her vitamin company, but he cited that he had a growing fanbase and refused the offer. Then, went on to promote a rival company, Sugar Bears.
Tati shook the platform with her video; the YouTube community had never seen such a massive response. She almost doubled her subscriber count from 5.9 Million to 10.4 Million. While on the other hand, James lost 3 Million subscribers. 
Another Youtuber Dram:- Carli Bybel Age 28 Dating; Real Reason She & Boyfriend Break Up
She put out another video on 16 May 2019 after the community raised their pitchforks against James. She cleared things up, mentioning that she only made the video as a way to reach James before he was too far lost if he continued his toxic behavior. Let's hope, James takes this as a lesson and moves forward positively.