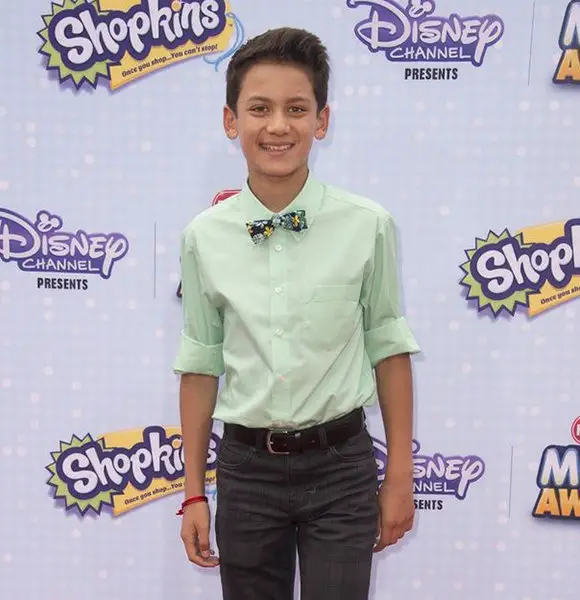 Adventure runs in the blood of Liv and Maddie actor Tenzing Trainor.
The grandson of one of the first men to scale Mt. Everest, Tenzing Norgay, the Disney star, is a black belt in Taekwondo. Acting since eight years old, he continues to entertain the audience with his acting gigs. No wonder people are curious about the star's personal and dating life with girlfriend.
Who Is Tenzing Trainor's Girlfriend?
Keeping all his personal life under the wraps, Tenzing Trainor is said to be single, but is that the truth? The American star might have that special someone, a girlfriend perhaps hidden from rest of the world that we would have no clue about.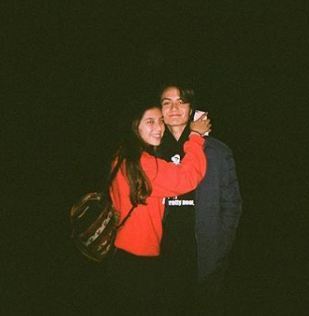 Trainor's Mystery Girlfriend (source: Instagram)
Well, as per records, the talented actor posted a picture with a potential mystery girlfriend in November 2017. Likewise, he shied away from revealing the identity of the mystery lady. Fans kept speculating about the anonymous girl whom Tenzing was supposedly dating.
Read About Famous Disney Star:- Madison Pettis Parents & Boyfriend; Who Are They & What Is Her Net Worth?
In the list of disappointed admirers are both females and gay male fans, who bombard the Stevie TV actor's Instagram page with questions about his love life and girlfriend details. But to their dismay, the actor kept being tight-lipped about his supposed young romance.
More on Tenzing Trainor
Born on 4th September 2001 at Plantation, Florida, Tenzing grew up in a multi-cultural family: a white father and a Nepali-Tibetian mother - he had an enriching childhood with his parents.
Young Tenzing was possibly named after his legendary maternal grandfather, Tenzing Norgay. The mountaineer famously scaled Mt. Everest in 1953 alongside Sir Edmund Hillary. 
Being one of the two people to first-ever climb the highest peak of the world, he was listed in Time magazine's coveted list of 100 most influential people in the 20th century.
Interestingly the American actor's grandfather had trained to become a monk at the Tengboche monastery, but he eventually left the establishment, realizing the single life wasn't for him. The celebrated mountaineer passed away on 9th May 1986 at the age of 71.
Following the adventurous trait, Tenzing, age 20, explored various extracurricular activities from a young age. He was really into playing soccer before settling into acting. Besides his parents, the young actor's siblings support him in a challenging career in the entertainment industry.
Well, his support system is his two younger brothers, Kalden and Yonden.
Height And Net Worth
Standing at the height of 5 feet 7¼ inches (1.71 m), Trainor has 19 acting credits to his name.
Besides, his break-out role as Parker Rooney on Disney's Liv and Maddie, he acted in several other projects to date. He was part of Super Baddies, The Lost Medallion: The Adventures of Billy Stone, Clueless, and Bits and Pieces, to name a few. He was also featured in the animated film Abominable. 
As of recently, the star worked on projects such as American Housewife, The Stranded, and Modern Family.
Due to his acting gigs, he earns a salary of around $50k to $60k per year and has a sizeable net worth which is not revealed just yet.
Witnessing the star's rising career, we cannot wait to update you guys more on him!