Entertainment
Where Is Terry Bradshaw Nowadays? Know About His Family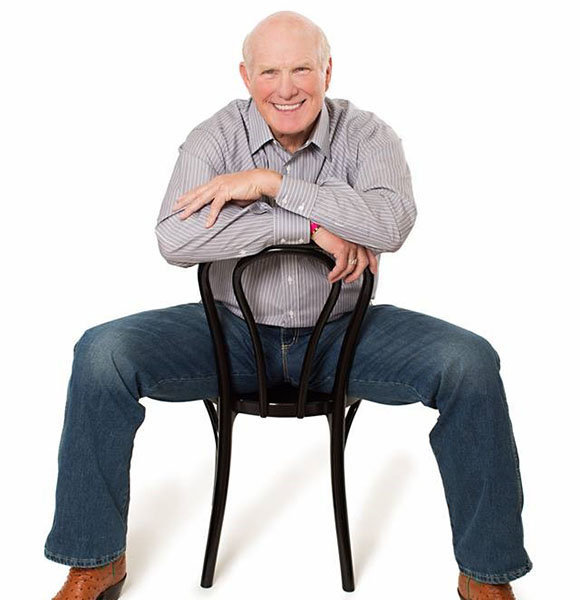 Terry Bradshaw is a legend of the NFL who became the NFL Hall of Fame and four-time Super Bowl-winning quarterback for the Pittsburgh Steelers. 
However, Terry's luck in his professional life is not the same in his personal life. The NFL legend has been in multiple failed married. But in the end, he found his perfect wife. 
Let's know more about his relationships. 
Who Is Terry Bradshaw's Wife?
Terry is married to Tammy Bradshaw. Unfortunately, there is no reliable source to know about Tammy's early life. However, she is currently busy supporting and helping different organizations. 
Terry met his wife in a show in 1999 and became best friends. Before getting into a relationship, he dated his wife, Tammy, for thirteen years without living together.
Similar Elite Quarterback:- Matthew Stafford Gets His Contract Extended! Has The Most Expensive Deal In NFL History
Terry and his wife, Tammy, both went through unsuccessful marriages, which made both of them scared of the possibility of another unsuccessful relationship. 
However, they both decided to get together legally and secretly got a marriage certificate in Hawaii.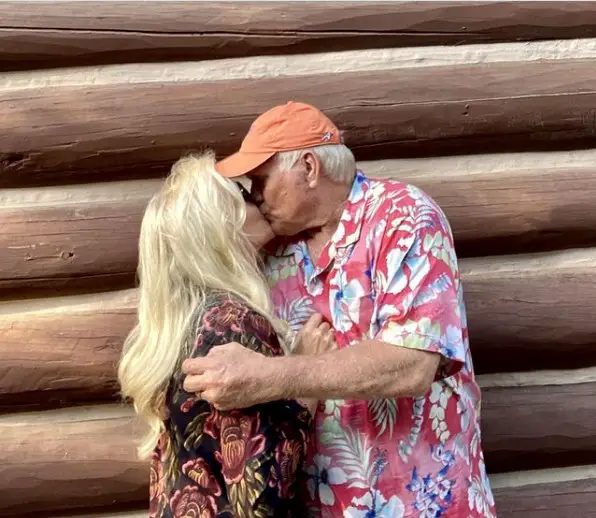 Tammy wishes Terry a seventh wedding anniversary. (Source: Instagram)
Terry, in an interview, admitted that he was scared of letting someone close to him after his failed marriages, but he felt a connection between himself and his wife and got into a relationship. 
He shared that he was so scared when he felt getting closer to Tammy that he hid from her for six weeks. 
Before meeting his current wife, Tammy, Terry has three unsuccessful marriages. 
In 1972, he married Melissa Babish, former Miss Teenage America. However, their affair was short-lived and ended just a year later. 
After that, he tied the knot with the American figure skater and Olympian JoJo Starbuck from 1976 to 1983.
He then fell in love with Charla Hopkins and got married on the 15th of February 1986. When they were together, the pair parented two children- daughters Erin, age 32, and Rachel, age 34. But, the couple divorced in 1999.
After going through multiple divorces, he finally found his now-wife, Tammy who he has been together for more than two decades. 
While they have been together for so long, they don't have kids together. They live together happily with their three kids; Terry has two daughters, and Tammy has one from their previous marriage. Actually, Tammy had two kids; a son David and a daughter Lacey. But her son died of a drug overdose. Terry was always there for Tammy when she lost her son.
Terry is currently retired and is peacefully living with his current partner. However, he had a peaceful childhood and supportive parents who always backed him up. 
Let us find out more about his early life. 
Terry Bradshaw's Family
Terry Paxton Bradshaw was born on the 2nd of September, 1948, in Shreveport, Louisiana. He is the middle child of Bill Bradshaw and Novis Bradshaw. 
He has an older brother named Gary and a younger brother named Craig.
Well, Terry relocated with his parents to Camanche, Iowa, for a brief period before moving back to Louisiana. It was the new place that inspired him to start playing professional football. Then, he started his career as a quarterback while attending Woodlawn High School.
His parents were always supportive of his choice of career. Unfortunately, he suffered the loss of his supportive father in 2014. However, his father was there when he was at the peak of his career and was proud of him. 
Terry Bradshaw's Career
Currently retired, the football hero managed to solidify his name among the sport's elites. He played with the Pittsburgh Steelers for fourteen seasons since 1970. He became the first quarterback to win four Super Bowls during his prime time.
The quarterback led his team to win eight AFC Central championships. With all these achievements under his belt, in 1989, he was inducted into the Hall of Fame of Professional Football. Again in 1996, he was also included in the College Football Hall of Fame.
Retired From NFL:- Calvin Johnson Wife, Rumors, Family, Baby, Net Worth
After retiring in 1983, the quarterback stayed in touch with his passion. He hosted the Fox NFL Sunday as a sports TV analyst. As a result, Terry became the first-ever NFL player to receive a star on the Hollywood Walk of Fame. He cemented his star on the 11th of October 2001.
Besides being a fantastic player, Terry is also a star in Hollywood. He lent his talent to Malcolm in the Middle, The Cannonball Run, Hooper, and Smoley. In 2006, he starred in the American romantic comedy, Failure to Launch alongside Matthew McConaughey and Sarah Jessica Parker. The actor-cum-football star has accumulated a net worth of $45 million with all his endeavors.
Currently, Terry is staring in a reality show named "The Bradshaw Bunch" with his wife and daughters.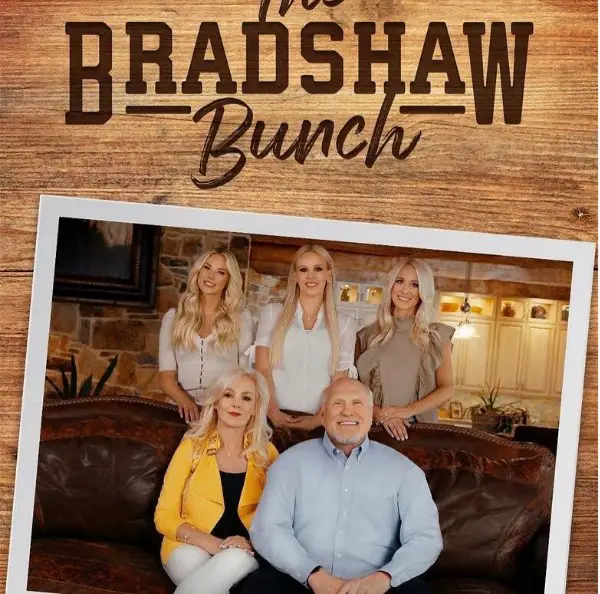 Terry's show with his family. (Source: Instagram)
In his show, he is seen to be doting on his grandchildren. Terry has two grandchildren from his stepdaughter Lacey Hester, Zurie, and Jebediah.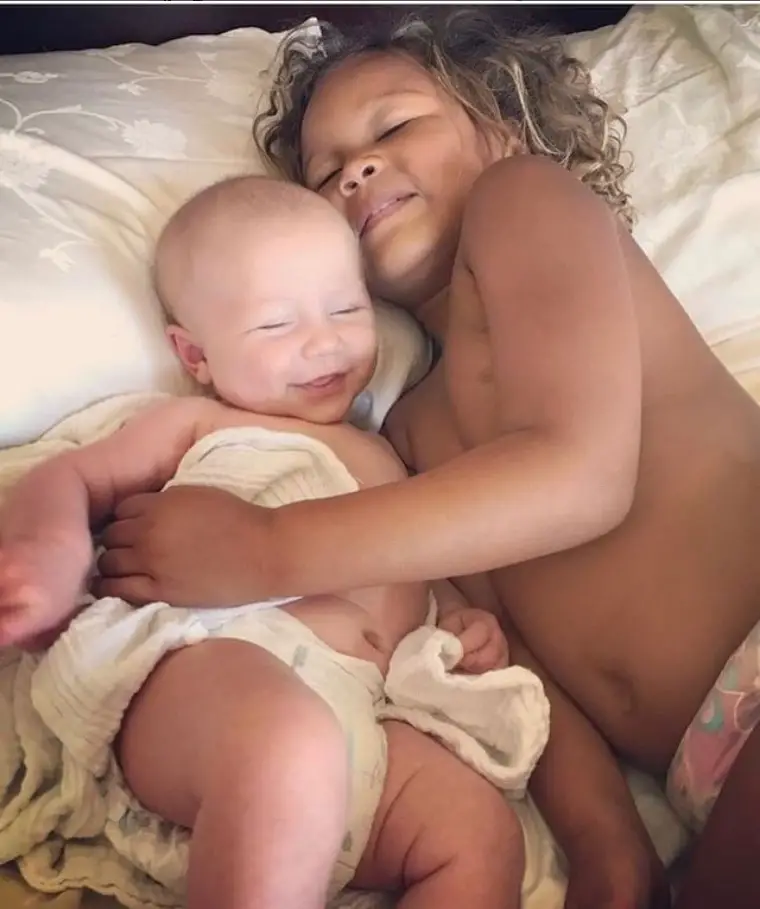 Terry's grandchildren. (Source: Instagram)
Terry is seen to be having fun with his family. We hope he lives a peaceful life ahead. 
Stay tuned with us for more updates on Terry Bradshaw.