Entertainment
WWE Superstar The Miz Net Worth: Insight On Everything He Owns
The Miz, whose real name is Mike Mizanin, is a WWE superstar, reality TV star, and actor...is known for his appearances in the WWE show in various pay-per-view events...owns a house in California...his net worth is around $9 million...his wiki is given below...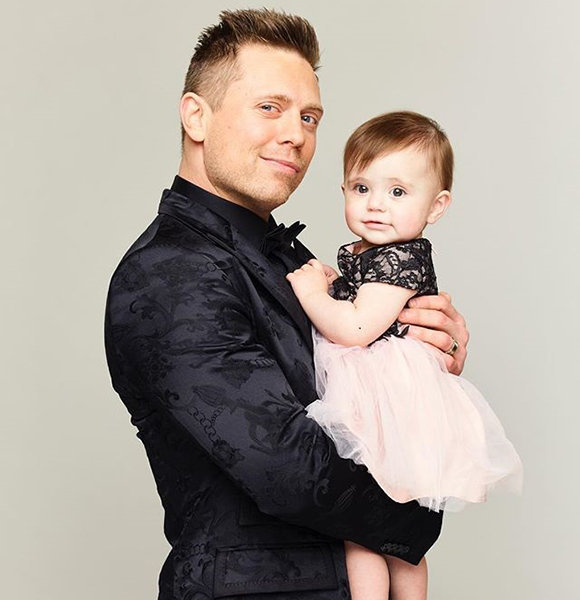 Mike Mizanin is known more from his stage name, The Miz, than his real name. He is famous as a professional wrestler appearing in the WWE franchise. 
Mike is also a reality TV star; he first appeared on MTV's reality TV series, The Real World, in 2001 and Fear Factor in 2006. 
The pro wrestler has also dabbled into cinematic acting. He has worked in TV shows and movies such as Supernatural (2016), The Marine 4: Moving Target (2015), The Marine 3: Homefront (2013), etc. 
The Miz' Personal Life: Wife
The Miz met his wife, Maryse Ouellet, a wrestler and businesswoman, for the first time on WWE's 2006 Diva Search. At that time, Mike was hosting that show. 
Mike was not very friendly to her at the beginning. She said the following about how he was when they had just met, during an interview: 
He was so mean to me, Oh my God. I couldn't speak English, and he was rubbing it in my face. He was just like, 'You can't speak English. What are you doing here? You can't work with the biggest sports entertainment company in the world if you don't speak a word of English.
The couple took another year before they started talking to each other one-on-one. They started dating from 2007, after one of the RAW events that year. 
More On Maryse:- Maryse Ouellet Husband, Children, Family
They dated for about three years before Mike proposed to her. The couple got engaged in February 2013, in the same room that they first met back in 2006. 
Then, after a year or so, on the 20th of February 2014, Mike and Maryse got married. Their wedding ceremony was held in the Bahamas. The occasion was attended by many VIP guests such as Zack Ryder, Alex Riley, and Dolph Ziggler. 
Children
Mike and Maryse welcomed their first child, daughter Monroe Sky Mizanin, on the 27th of March 2018.
Monroe was followed into the world by her younger sister, Madison Jade Mizanin, on the 20th of September 2019.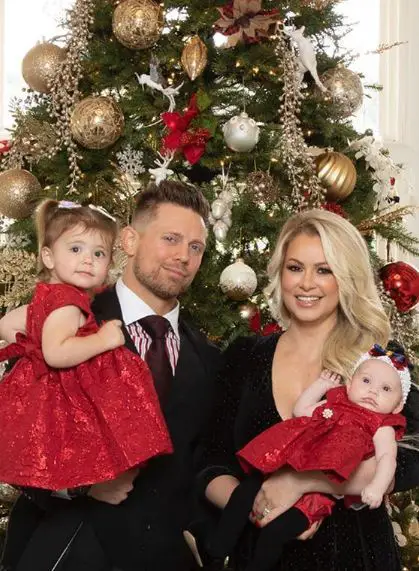 The Miz with wife Maryse Mizanin and daughters Monroe and Madison in Christmas 2019 (Photo: The Miz's Instagram)
The couple is about to have their third child. On the 13th of February 2020, the parents-of-two did a gender reveal party and announced that their third kid was also a girl.
The Miz' Net Worth
Mike owns an estimated net worth of $9 million, according to Celebrity Net Worth. As per that same source, his wife, Maryse, carries a net worth of $14 million. 
Real Estate
Mike and his wife also own various properties in many places. They bought a $6.4 million mansion in California in August 2019.
Another WWE Superstar:- Brie Bella Pregnancy Reveal, Expecting Second Baby With Daniel Bryan
Mike has also done some property sales over the years. He listed his Hollywood Hills West home for sale for $3.65 million in June of 2017. Similarly, the couple sold a Euro-inspired farmhouse in Austin, Texas- a house that they lived in for 15 months- in March of 2019. They bought the house in December of 2017 for $2.6 million and sold it for $2.75 million.
Short Wiki Of The Miz
Mike Mizanin was born on the 8th of October 1980 in Parma, Ohio, in the United States. His parents are Barbara Mizanin and George Mizanin. His parents divorced when he was in fifth grade.
He has two stepsiblings; step-brother Jimmy and step-sister Tonia.
Interesting Facts About The Miz: Height, Education
Mike stands at the height of 6 feet (1.83 meters).
He attended Miami University in Ohio. He was a member of Theta Chi Fraternity while he was in university.