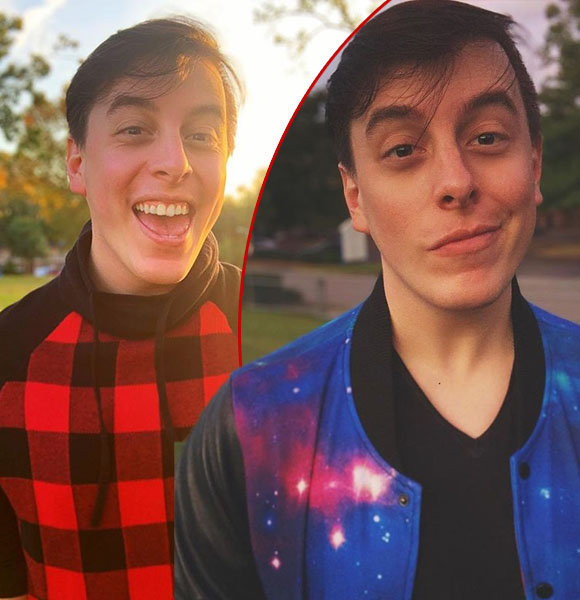 Thomas Sanders is a growing sensation on YouTube, with more than 3.5 million subscribers. The YouTuber also holds the title of the Best Viner at the 2016 Streamy Awards and 2014 Favorite Vine Celebrity Contest.
But did you know that he got viral in 2017 after coming out as gay? 
Let's dive into learning more about this YouTube star in detail. 
Is Thomas Sanders Gay?
Thomas Sanders is best known for his Vine career and YouTube channel. He has done a lot of short series on his channel. However, he has mainly portrayed the gay, straight, or bisexual characters in his series. The most notable bisexual character was on Sanders Shorts: It's Not That Complicated, which led many audiences to suspect him as bisexual. His performance made everyone believe that he was bisexual.
Rising Star:-Lashana Lynch Age, Parents, Height, Movies, Is She Lesbian?
According to IMDb, while showing the journey of making Sanders Shorts episode, he came out as gay in one of them. Many people claimed him to be bisexual, but he clarified that he was only playing characters and that in reality, he is gay, not bisexual. 
In his video, Having Pride, he confirms that his sexuality is gay. His fan really supported his decision and have been giving him the same love and respect as before he came out. 
Openly Gay Celeb:- Zion Malachi Airamis Wade Comes Out As Gay, Dwyane Wade Opens Up
In 2012, before he began his career on Vine, he had already told his family and friends about him being gay. His family and friends have helped him a lot to accept his sexuality. 
But coming out doesn't mean having a partner.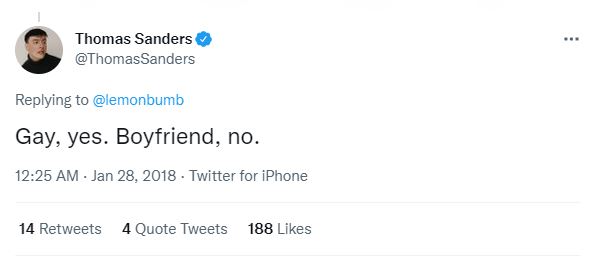 Thomas comes out as gay but denies having a boyfriend. (Source: Twitter)
From this tweet, it was pretty evident that the YouTuber was single. 
Thomas wished in future boyfriend a Happy National Boyfriend Day. (Source: Twitter)
His tweet in 2018 makes clear that he was not dating anyone till that year.
Even though he came out as gay almost a decade ago, he is still not romantically involved with anyone at the moment, as there is no news of him seeing anybody in particular. Although, according to some reports, he did have a boyfriend and has dated a few people in the past. But he does not want to show his boyfriend anywhere publicly. Instead, he prefers to keep his personal life away from the spotlight. 
There is no solid information on him having a boyfriend, so till he confirms, it is safe to assume him as single. 
Thomas mainly focuses on his professional life and keeps his private life away from the media. However, with his focus and dedication, he has established a career in the industry through YouTube. 
Thomas Sanders's Career
The famous YouTuber celebrates his birthday on 24 April. Thomas Foley Sanders was born in the year 1989 in Gainesville, Florida. Thomas's parents work as teachers, and he is pretty close to them. His mother - Amara - is of Irish Catholic heritage.
Further, Thomas has three siblings: a younger brother named Shae and two older brothers named Patrick and Christian Sanders. 
Initially, he began his career on Vine as Foster Dawg, and by the year 2013, Thomas had one million followers on Vine. He gained fame and recognition through it. After closing the Vine app, he started to post videos more frequently on his YouTube channel. 
Know About: Eric André Comes Out As Bisexual? What's the Truth?
Besides being a YouTuber, Thomas also performs as a musical theatre actor who has played various roles on stage. Thomas dreams of landing a position on the silver screen someday. 
Moreover, he also uploads short videos on Instagram and has more than 3.5 million followers. Adding to his follower list, he has about 8.8 million followers on TikTok. 
He also has a unique talent for doing impressions of Stitch (from Lilo & Stitch) and Stewie (from Family Guy).
Thomas has been dedicating his full time to building his career. He also has started his own merchandise company.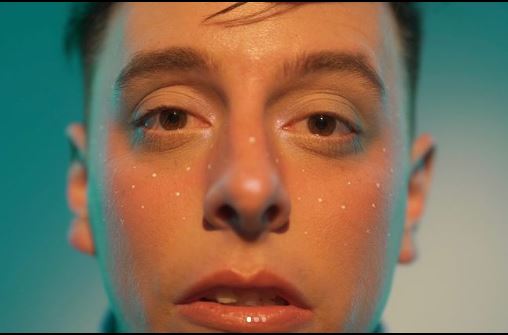 Thomas shares his pictures in makeup saying 'I'm trying too hard to be me…' (Source: Instagram)
We wish him to get successful both in his career and in finding his other half. 
Stay tuned to get more updates on Thomas Sanders.