Entertainment
Thomas Sanders Openly Gay, Dating Status, Parents, Net Worth
Thomas Sanders is a former Viner turned YouTuber... who was born on... in... His parents are... and graduated from... He has ... siblings... and stands at a height of... The net worth of the YouTuber is... and his YouTube earnings are... The sexual orientation of the web star is... and is dating...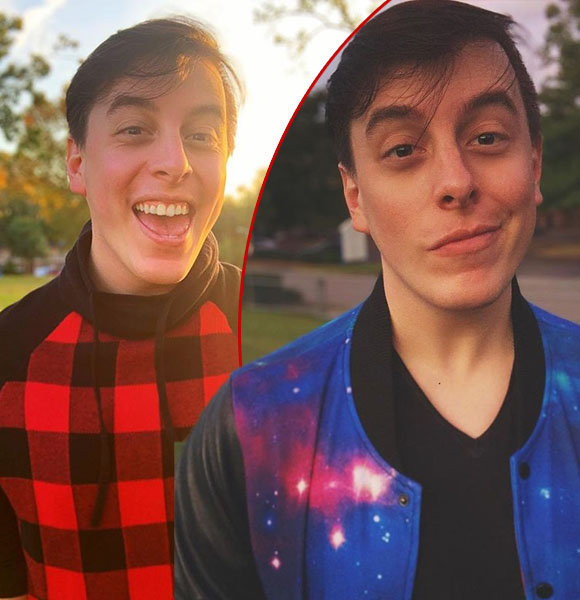 Thomas Sanders is a growing sensation on YouTube, with more than 3.2 million subscribers. The YouTuber also holds the title of the Best Viner at the 2016 Streamy Awards and 2014 Favorite Vine Celebrity Contest. He has a unique talent of doing impressions of Stitch (from Lilo & Stitch) as well as Stewie (from Family Guy).
Let's dive in to get to know more about this YouTube star in detail. 
Bio And Career
The famous YouTuber celebrates his birthday on 24 April. He was born as Thomas Foley Sanders in the year 1989 in Gainesville, Florida. Both of Thomas' parents work as teachers, and he is pretty close to them. His mother - Amara - is of Irish Catholic heritage.
Rising Star:-Lashana Lynch Age, Parents, Height, Movies, Is She Lesbian?
Further, Thomas has three siblings: a younger brother named Shae and two older brothers named Patrick and Christian Sanders. 
Initially, he began his career on Vine as Foster Dawg, and by the year 2013, Thomas had one million followers on Vine. He gained fame and recognition through it. After the closing of the Vine app, he started to post videos more frequently on his YouTube channel.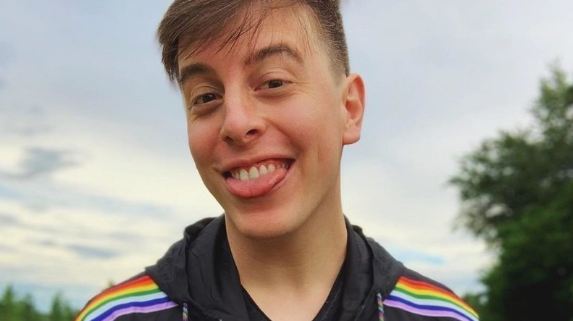 Thomas Sanders poses with a teasing smile (Photo:change.org)
Besides being a YouTuber, Thomas also performs as a musical theatre actor who has played various roles on stage. Thomas dreams of landing a role on the silver screen someday. 
Openly Gay Celeb:- Zion Malachi Airamis Wade Comes Out As Gay, Dwyane Wade Opens Up
Moreover, he also uploads short videos on Instagram and has more than 1.3 million followers on it. 
Personal Life
The former Viner, who came out as gay in June 2017, is not romantically involved with anyone at the moment as there is no news of him seeing anybody in particular.
Back in January 2018, Thomas tweeted,
"Gay, yes. Boyfriend, no".
From this tweet, it was pretty evident that the YouTuber was single and then again in October 2018, he tweeted,
"Happy National Boyfriend Day to my boyfriend, whoever you're going to be some day, somewhere! "
All these tweets were pretty clear to hint that Thomas was not dating anyone in 2018. 
Interesting Facts About Thomas Sanders
The YouTube star has a net worth of $3 million. 
His monthly YouTube earnings are around $971 - $15.5K, while his yearly earnings are $11.7K - $186.4K.
Thomas boasts a height of 5 feet 10 inches (1.7m).
He graduated from the University of Florida (Gainsville) with a Bachelor of Science in Chemistry.