Entertainment
Eric André Comes Out As Bisexual? What's the Truth?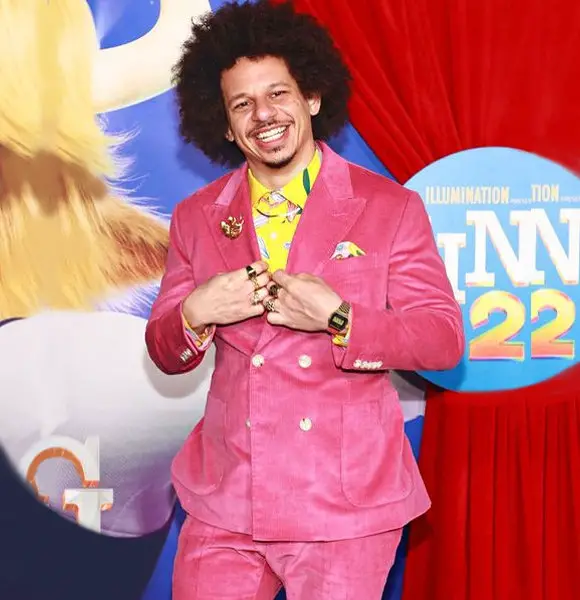 Eric André is a big name in the industry, especially in comedy. For many, he's a comedian, actor, television host, and comedic relief.
A sense of humor is definitely a great quality to have. His comedy has caught the attention of all, the guys, the girls, and the gay community. Eris is infamous for going to great heights for pranks and skits. 
He has slipped a few stirring moments in there, too, such as kissing a man, so people have started to wonder if it's all a show or if Eric is actually gay.
Is Eric André Gay?
Eric has been vocal about a lot of things, but this is where he draws the line.
He has not confirmed or denied his sexuality and has not directly answered questions about being gay. Plus, you can imagine that he can easily dodge those questions with a witty brain like his. 
Eric André has opened up about his dating history with women in the past, but it seems like no men have yet made it to the list. So you might think that being gay is off the table for this comedian. 
However, he confused the viewers in an interview with Towleroad, where he stated that there's no such thing as sexual orientation.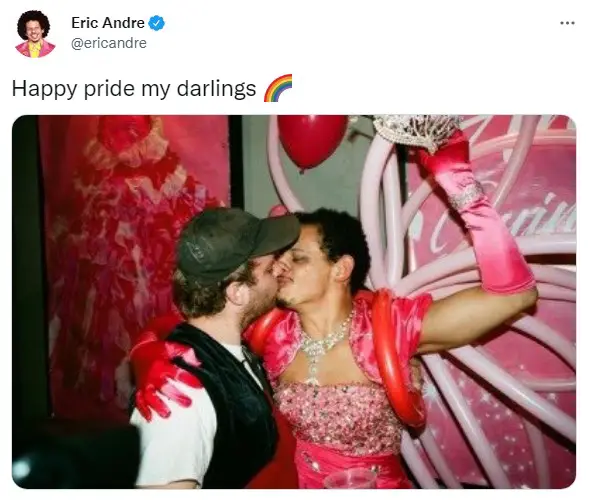 Apparently, Eric has quite a fan following in the gay community, so when he was asked about the topic of sexuality, he responded.
I think everyone is bi, right? There's no such thing as sexual orientation, or race, or gender. Those are all obsolete man-made concepts.
So, was it a hint at him being bisexual? However, when he was asked the question, he dodged it by saying, "I'll f*** anything that moves," which is again neither confirmation nor denial. 
It looks like Andre is having fun teasing around the topic. But there's one thing clear; he is totally against homophobia. Although his jokes have an edgy side to them, he is conscious of their consequences. 
Also check out: Victor Turpin and Luke Evans - Husbands Now? What Happened?
"If the intention is to hurt, divide, or belittle, it's wrong; if it's an attempt to cope with or make sense of tragedy, it's something different. If it's commenting on society's flaws, versus adding to society's flaws, I think the audience can tell," he said about prevalent homophobic "jokes" in the 80s.
So, Eric has cleverly slipped his way out of the questions once again. 
Nonetheless, he's not too short of dates either. Is Eric Andre married? You might think, but the 37-year-old is in no rush and takes his time getting to know more people before settling down.
One of his popular relationships was with actress Rosario Dawson. The two dated for about a year, from 2016 to 2017 but split up eventually.
Of course, it's difficult believing anything coming out of this prankster's mouth, and many people thought it was part of a joke when he posted(now deleted) pictures with Rosario on Instagram. But it turns out that love was there between the two. 
More on Comedians: Dat Phan's Wife Says She's Obsessed with Him!
Later on, Eric admitted to dating someone in 2021. He said that he met the girl in a farmer's market, and the girl had no idea about who he was.
After that, they went on a few dates, but his current relationship status is unknown as he has not mentioned the mysterious girl again. 
It seems like Eric is exploring the whole dating scenario and is having a fun time with it. Stay tuned for more updates!