Entertainment
Inside Thylane Blondeau Modeling Career Now & Detailed Info Of Parents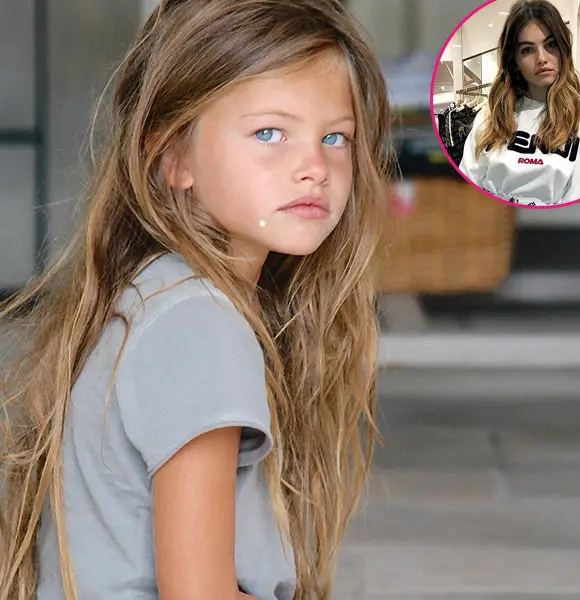 At age 4, she walked on the catwalk for French designer Jean Paul Gaultier. Soon after hitting the double digits age mark, her photoshoot for Vogue Enfants - despite her parents' blessings - led to claims of child sexualization.
Dubbed the most beautiful girl in the world at one point, she signed her very first modeling contract with IMG Models on her 16th birthday. A year earlier, L'Oreal Paris had named her its newest face.
Get an exclusive scoop into Thylane Blondeau's modeling career now! Also, read along to learn more about her age, net worth, height & measurement!
Thylane Blondeau Now: Busy Dating Boyfriend Or Focusing On Modeling Career?
For the most part, the St Tropez native hasn't let her early success as a child model consumer her.
Model Turned Yoga Guru:- Model Sjana Earp Age 24 Bio Reveals Height & Dating Status Of Yoga Expert
An aspiring Victoria Secret model by her admission, Thylane has continued to grace the ramps across the globe, donning designer outfits. The most recent being the BYBLOS show at Milan Fashion Week in September of 2018.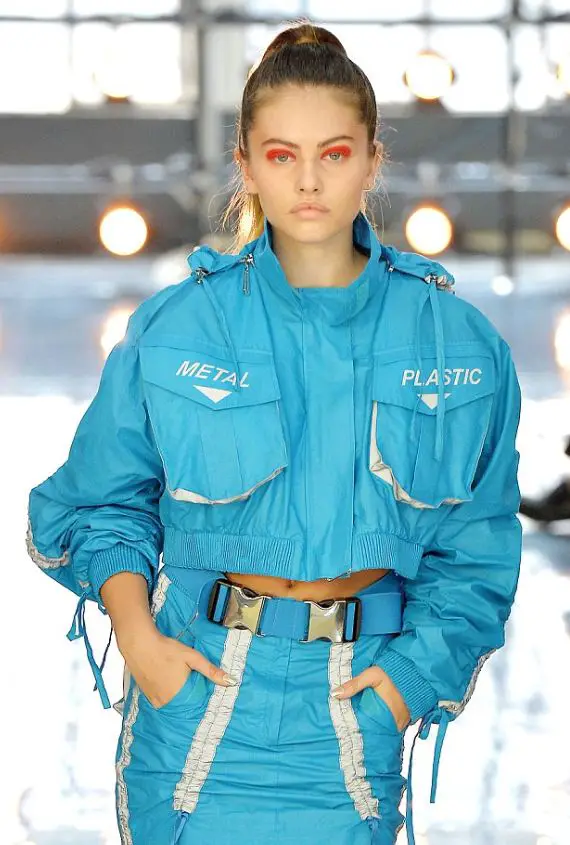 Thylane takes center stage at Milan Fashion Week (Photo:- dailymail.co.uk)
Four months earlier, she had dazzled the Cannes 2018 crowd when she attended the premiere of Sorry Angel wearing a black ball gown with a volumized skirt.
Besides modeling, the Dolce & Gabbana babe continues to dabble into other forms of entertainment. Of all passions, acting seems to be the next avenue she wants to explore as evidenced by recent Instagram tease with Spanish actor Oscar Casas.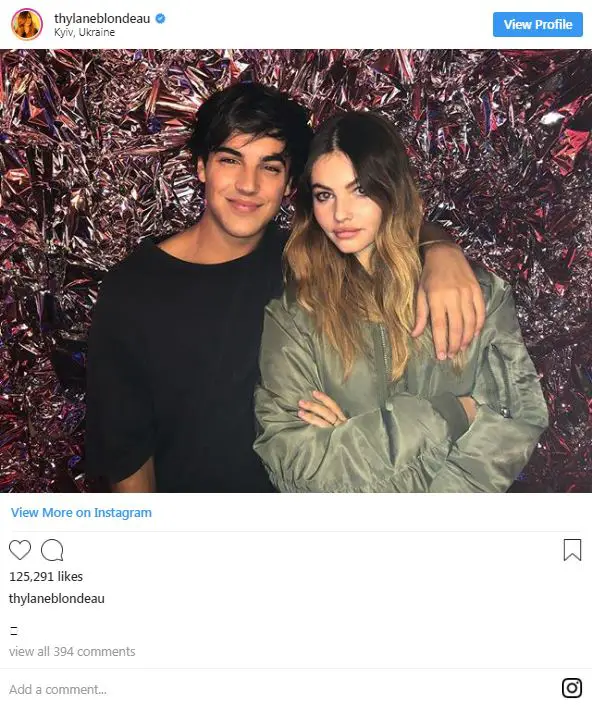 Thylane shares a picture with Oscar Casas (Photo:- Thylane Blondeau's Instagram)
Though the initial images of Thylane & her mistaken boyfriend Oscar in each other's arms may have sparked dating rumors, nothing could be further from the truth. Ironically enough, she is currently dating - wait for it - Oscar Blimes, the son of Christian Blimes, now.
Now Related Content You May Enjoy:- NFL Reporter Kristina Pink Married Status Now; Dissecting Personal Facts
The romance between the two is still anew but less intense than the Lolita Lempicka model's relationship with her ex & Instagram star Raphael La Friant. Within a year into dating each other,  the former lovebirds hinted engagement via Instagram.
More On Thylane Blondeau Including Age, Height, Net Worth, Measurements & Parents
Speaking of Instagram, Thylane has a massive following on it; At age 17, she boasts an astounding 2.5 million and counting followers.
Standing a mere 5 foot and 6 inches in height, the Heaven May founder's body measurements should - by industry's standard - disqualify her from making a living as a model.
What she lacks in the stereotypical physical attributes, the 17-year-old William Morris Endeavor act - who got ranked second on The Most Beautiful Faces of 2017 - compensates by making most of her blue eyes and fuller lips. Also, having supporting parents helps.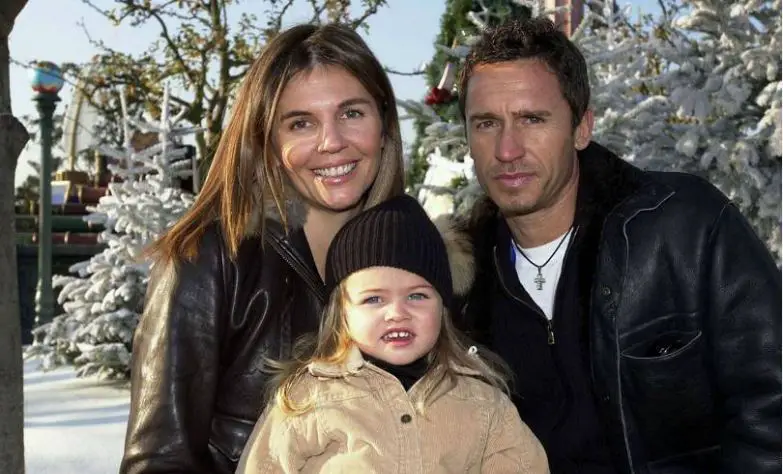 Thylane with her parents back in the day (Photo:- glamourmagazine.co.uk)
Celebrity With Supportive Parents:- Who Are Erinn Westbrook Age 27, Parents & Siblings? Explicit Details
Through thick and thin, her parents - tv presenter mother, Veronika Loubry & ex-footballer father, Patrick Blondeau - have been her most vocal admirers. When the 2011 Vogue Enfants cover - featuring her dressed in a gold dress, high heels & wearing a lot of makeup - stirred unwarranted controversy, her mother responded with:-
"I understand that this could seem shocking. I admit I was shocked during the photo shoot. But let me be precise: the only thing that shocked me is that the necklace she wore was worth €3 million!"
Funny enough, Thylane now boasts a more substantial net worth than the value of the necklace she had donned on the said photoshoot.