Entertainment
Toby Kebbell Breaking Up With One Girlfriend And Moving On To The Other? How True Are The Alleged Dating Claims?
Ups and downs in a relationship are normal and the ones who are unable to keep up to the challenges a relationship brings along with the joy of being in one, suffers a painful time ahead. But the one who is able to move ahead in life and see the bigger picture is the true survivor in the end. Same can be said about Toby Kebbell. Let us elaborate more on this.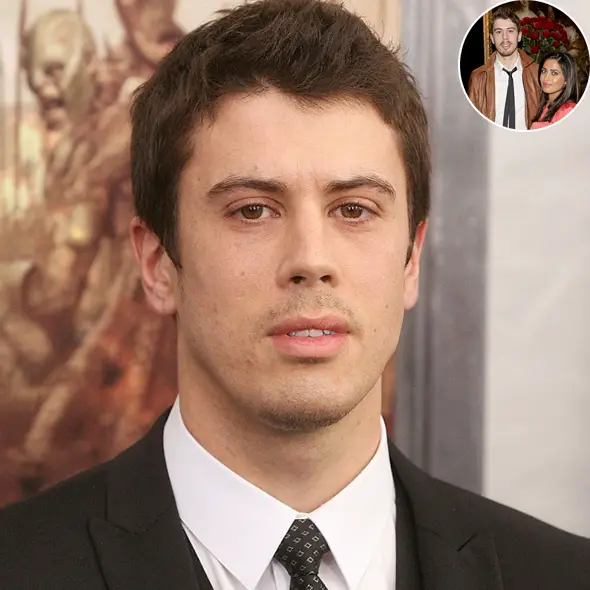 Ups and downs in a relationship are normal and the ones who are unable to keep up with the challenges a relationship brings, suffer a painful time ahead. 
But the one who can move ahead in life and see the bigger picture is the true survivor in the end. Same can be said about Toby Kebbell, English stage and film actor known for his role in the movie Dead Man's Shoes.
Toby once shared a deep relationship with his former girlfriend. Even though they initially seem to last forever, with time they parted separate ways. However, Toby finding his way back from the break-up Toby was rumored to be dating his co-star. 
Relationship With Former Girlfriend Comes To An End
Those who are big fans of Toby shall know the fact that he previously dated Ruzwana Bashir who was the first British-born Asian female to be president of the Oxford Union. The two were going ahead smoothly and were on the track leading to a successful relationship. 
See Also: What Is Kendrick Sampson Doing With His Dating Life? Has Thoughts Of An Ideal Girlfriend Or Is He A Gay Man?
Toby and Ruzwana both cherished each other's presence in their life while they attended events together. Tody attended Milan Fashion Week Autumn/Winter 2009/10 Menswear back in January 2009, held in Milan Italy.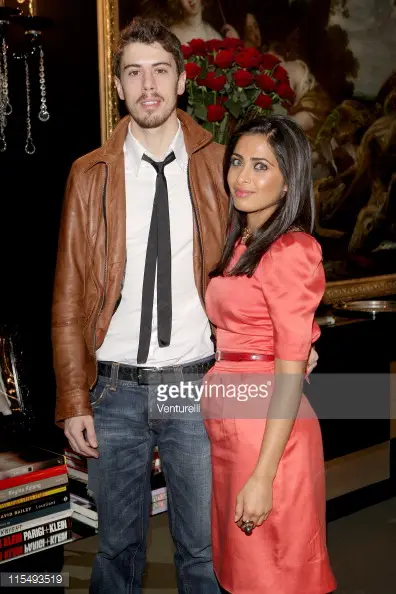 Toby Kebbel and his girlfriend Ruzwana Bashi at the Dolce & Gabbana Prive, Milan Fashion Week 2009/10 Menswear (Photo: Gettyimages.com)
They were going strong but just like that, a dark phase in their relationship presented itself and thus, they failed to come out of that phase unscathed, and that led to them breaking up and moving to separate paths. 
But moving on is never an easy option, and it takes a lot of courage and strength to do so. However, the reason for their split is far from everyone's knowledge.
Also, time heals all wounds, and it seems that Toby too has moved along in his life just like the water under the bridge that keeps on flowing and has its sight on what lies ahead rather than dwelling in the past. 
Don't Miss: 'Blackish' Creator Kenya Barris Wife & Family Details! Parents To Six, Inspiration
That is a good thing in the end as that opens up new doors for him in the days to come. Also, Ruzwana has made several appearances in public after her split, but no clue of her relationships since then has come to the limelight.
Rumors Suggest New Dating Alert
Gemma Arterton and Toby were rumored to have gotten real close after Ruzwana and Toby split.
That has made people raise eyebrows and speculate whether the two are dating each other and whether or not Gemma is the one who has taken Toby towards the path of moving on from Ruzwana.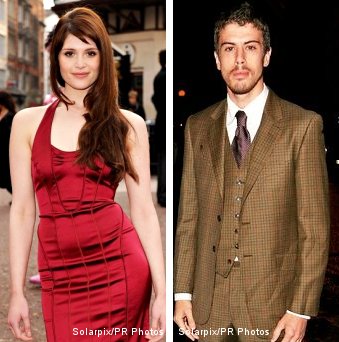 Gemma And Toby rumored to be dating following Toby and Ruzwana's split. (Photo: aceshowbiz.com)
But this might only be a rumor, and the two of them might only be closed for professional matters rather than personal. Gemma and Toby worked together for Guy Ritchie's movie "RocknRolla," and while Toby was with Ruzwana, some claimed and questioned whether Toby and Gemma are dating.
Toby bashed out the rumors and said, 
"It was hurtful to Ruzwana. I was absolutely disgusted."
This shall help people know that nothing as of a romantic bonding is there between the RockNRolla pair. However, some sources also claim that the two of them fell for each other on the sets of RocknRolla. The source said,
"Romance is on the cards. They hit it off when they were making RocknRolla and fell for each other on set." 
According to a report, Gemma fell for Toby's charm just as they worked together for a movie.
That keeps the fans guessing but let us not rush into any major conclusion as no major information and claims from the related parties have come forth. Moreover, Gemma has been in a relationship with someone else after the rumors surrounding Toby. That clears it all!
Toby Kebbell is a British actor, whose career started in the 2000s on TV. His debut in the British film Dead Man's Shoes got him noticed and kick-started his journey. His superb performance in the 2007 film Control won him the British Independent Film Award for Best Supporting Actor. 
You May Also Like: Howie Carr: Radio, Show, Twitter, Net Worth & Essential Facts​​​​​​​
The actor next starred in the British crime comedy "RocknRolla." He became more well-known in the 2010s, playing roles in Hollywood films. As of recent, he is set to appear in new drama Daniel as an ill-fated journalist James Wright Foley.
Toby, with his abilities and hard work, he has been able to accumulate an estimated net worth of around $6 million.