Entertainment
Is Kendrick Sampson Gay or Has a Girlfriend? What Qualities Does His Ideal Partner Need to Possess?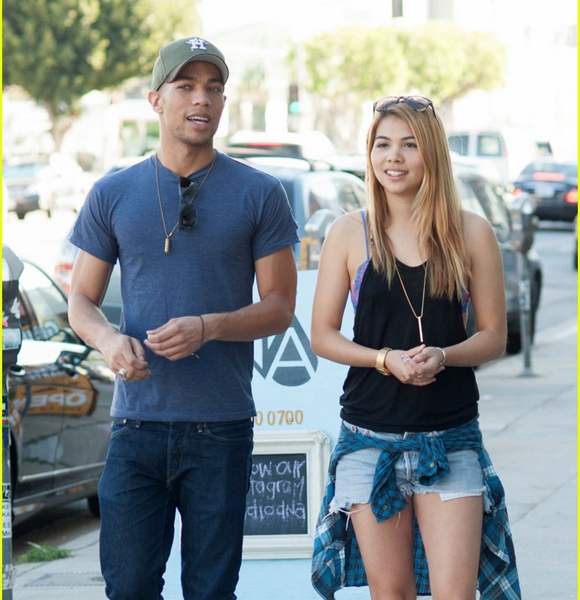 One of the most-watched TV series, The Vampire Diaries, is loved by many. Kendrick Sampson, who played one of the show's main members, has gained a lot of fame and attention through all his hard work.
The fans of the handsome hunk actor are eager to learn more about his dating life. They frequently question his dating life, such as if he is gay or has a girlfriend.
Keep scrolling to know all the answers. 
Is Kendrick Sampson Gay?
Fame comes with a lot of rumors. Especially a private person like Kendrick, who doesn't really talk about his dating life, gets involved in gay rumors. 
However, Kendrick is not gay, and the rumors started when he did not talk about his dating life and supported the LGBTQIA+ community. 
Explore: Openly Gay Actor Nicco Annan Talks about His Portrayal In P-Valley
In an interview with TeenVouge, the Insecure actor was asked about masculinity and gender. He acknowledged being a feminist and shared his viewpoint on weakness, which stated that for men, it denoted either feminine or gay.
Moreover, the fact that he is not that open about his love life involving a woman has resulted in some people speculating him to be on the gay side, but those rumors prove to be just a misunderstanding as he has clarified in interviews that he likes girls. 
Is Kendrick Sampson Single or Already Has a Girlfriend?
Kendrick is one good-looking guy, and he surely has been able to attract many women and men towards him. But he has not revealed any details about his girlfriend, and thus, one might assume that he is single.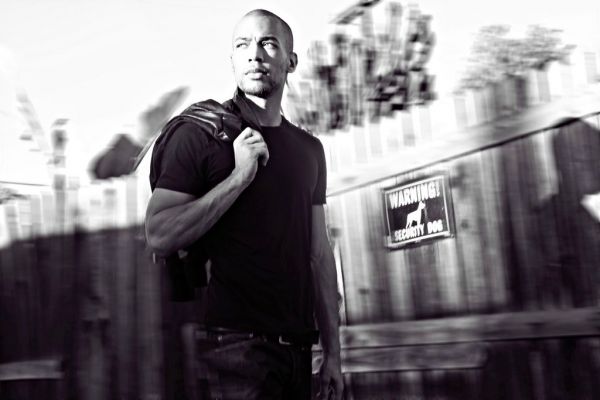 Kendrick Sampson has not revealed much about his love life. (Photo: Glamour)
During an interview with Glamour, back in November 2015, when he was asked about his relationship status and his ideal girlfriend, he said,
 "I am single and probably will be for a while. I love a woman who is passionate about something bigger than herself, whatever that is."
He then continued,
"Humor is a must because I laugh at everything. I'd love a woman who pursues peace, loves kids, isn't afraid of conflict, and effectively communicates. Someone who loves God and loves great food. That's my life. Oh, and has to be able to cook at least as well as me!"
Now, this makes things much clearer regarding his choice. 
However, two years later, Kendrick was rumored to be dating Fifth Harmony's Normani Kordei.
They were first seen together at Variety's Power of Young Hollywood party in 2017. They were spotted flirting and exchanging phone numbers. But, they were never seen together again after that.
Learn About: Genevieve Nnaji Is Waiting for Her Soulmate!
After a year, Kendrick was seen with supermodel Naomi Campbell. They were spotted together at Burberry's Christmas party in 2018.
After they appeared together on the cover of British Vogue in 2019, rumors about their relationship began to surface.
However, in an interview with Vogue, Kendrick shared how he clicked instantly with Naomi. But he did not share anything about their dating speculations. 
As of now, Kendrick seems to be focusing more on his career rather than his love life. 
Kendrick Sampson's Career
Kendrick Smith Sampson was born on March 8, 1998, in Houston, Texas, USA. He is the son of Daphne Smith Sampson and Hoyle Sampson.
Kendrick is an American actor best recognized for his roles in 'The Vampire Diaries,' 'Gracepoint,' 'Insecure,' and 'How To Get Away with Murder.'
He harnessed his acting ability when he took private coaching and scene study lessons in Los Angeles between 2007 and 2008.
Kendrick, who stands at the height of 6ft, has been dedicated and gritty in his career, enabling him to earn a huge net worth. However, Kendrick has yet to reveal his net worth, estimated to be in the millions.
Kendrick is said to be single, but as a private person, there is a possibility of him hiding his wife from the public. Yet, we cannot be sure about anything until the actor clarifies the doubts. 
Until then, stay tuned to know more about Kendrick Sampson.