Entertainment
Todd McKenney Partner Left, Returns As Close Family; How'd That Happen?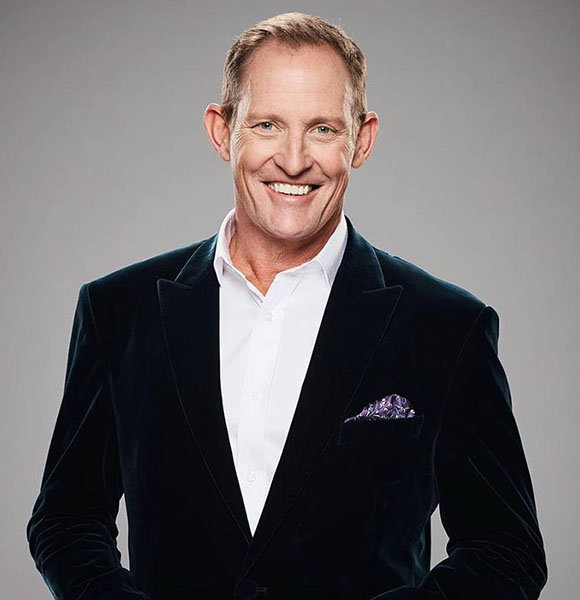 Talking about confusing romance, the former judge of the Australian version of the reality show Dancing With the Stars, Todd McKenney, is all about it. 
After the You May Be Right star broke up, Todd was in for the shock of his life when his former partner turned into a family member even after the breakup. 
There's so much to Todd's dating story!
Know all about the relationship of Todd with his ex-partner along with his family details. 
Former Partner Turns Sister's Husband
Todd McKenney previously found romance in the Australian actor-singer Simon Gallaher, which lasted for five years, and the dating partners eventually broke up. 
Todd may have thought he would never be seeing his ex-boyfriend; however, due to an unusual turn of events, Simon became more than just a former partner.
He became a member of Todd's family. 
You May Also Like:- Un-Married Susanna Reid, Ex-Partner, Children Live Together Post Break-Up, Dating Secret Boyfriends
During the Word For Word podcast, Todd mentioned his weird relationship with his ex-partner. He stated that after his split from the 63-year-old actor, Simon started dating Todd's sister Lisa, who is only 11 months older than the former judge of Dancing With the Stars.
Eventually, Simon turned into Lisa's husband in 1990. He further added that the pair is still married and are parents to three children. 
"She married my ex-boyfriend and is still married to my ex-boyfriend. They got married. They've got three kids, and I'm close to the kids. But, again, this is my philosophy... if you're happy, go for it."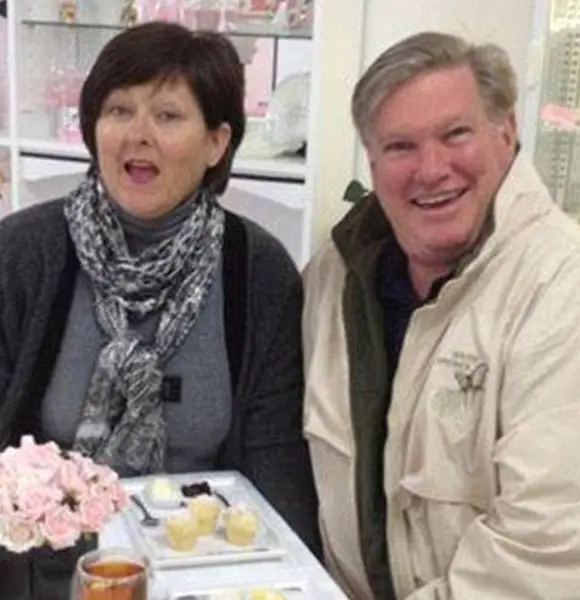 Todd McKenney's sister Lisa and her husband/ex-partner Simon Gallaher (source: DailyMail.co.uk)
Todd explained that Lisa and himself have never discussed her husband and her married life.
He admitted in the podcast that this was the first time he'd talked about his sister's married life in public. 
The couple currently resides in Queensland with their three children and are living a happy life as husband and wife.
More About Todd McKenney
Born in Perth, Australia, Todd's maternal family is native of Perth, and his great-great-grandmother ran a brothel in the suburb of Shenton Park.
Todd has also mentioned details about his grandmother being a celebrity in Perth, which was a secret. He stated,
"Her name was Dorothy Dyson. When they said to me she was a celebrity — she had a talkback radio program and she was one of the first females on radio in WA — now my nanna has never mentioned that to us."
When Todd reached the age of nine, his parents divorced, resulting in him being unaware of his father David's family background throughout his childhood.
Later on, McKenney showed interest in knowing his family members, and after some digging, he found out that his great-great-great paternal grandfather Francis McKenney was one of the three orphans to have settled in Australia from Ireland.
To this day, Todd has found several long-lost relatives. 
See Also:- Brandi Redmond's Life With Husband Going Steady! Everything From Her Age To Relationship With Grandmother
Todd was raised mostly by his mother, Peta Norton, and grandmother Dorothy Dyson. The star has a close and supportive relationship with his mother even when he came out as a gay man.
We love the support!
Unfortunately, his once-a-famous-celebrity grandmother, who was a massive influence in his life, is no more with Todd as she passed away in 1991.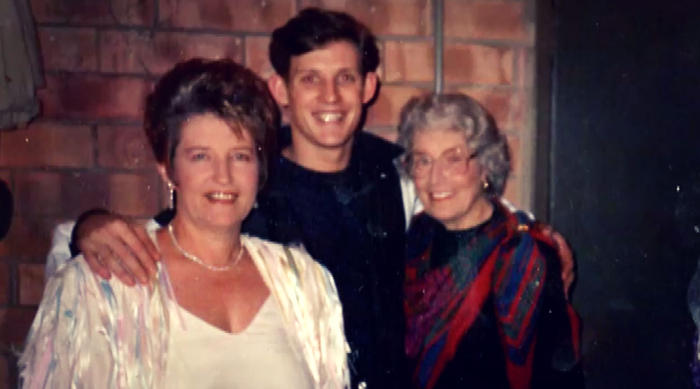 Todd with His Mother and Grandmother (source: SBS.com)
Todd is also a loving father to his daughter, Charlotte. Todd and his daughter's mama, Anne Wood, were never a couple but remain good friends and co-parents to the child.
Previously, Todd explained how he wanted to be a parent and volunteered for an IVF procedure claiming,
"I rang her, and I said: 'I'm offering to provide you with the other half that you need to have this baby'. Blow me down, she said yes."
Todd's daughter is currently being raised by her mother who resides in Melbourne. Todd has a distant relationship with his daughter as they live in different states, but he hopes to be closer to her and give her the love of a father very soon.
Don't Miss:- ESPN's Jay Williams & Wife First Baby Daughter, Amelia Is Extra Significant
Stay with us for more updates!