Entertainment
Tom Sosnoff Bio: Age, Married, Family, Wife, Net Worth | All Revealed
American entrepreneur, Tom Sosnoff has amazed the business world with his innovation and strategic brilliance. The Co-CEO of one of the reputed companies in the US, Tom Sosnoff was a married man once but his wife...Tom is happily living at the moment with his family of three...Tom Sosnoff's bio suggests his net worth to be...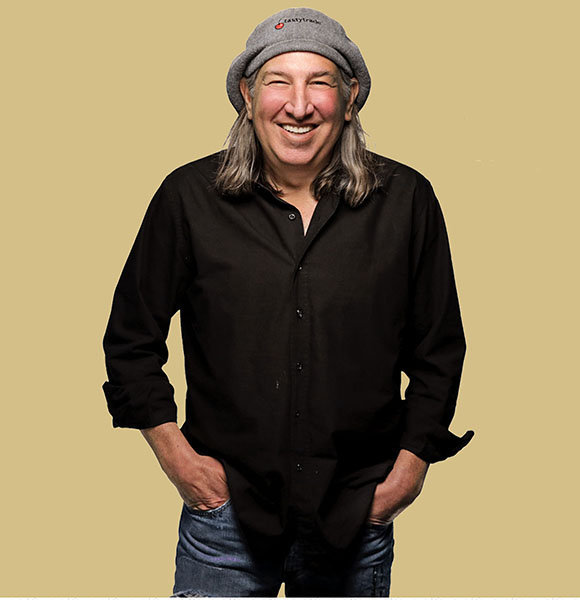 American entrepreneur Tom Sosnoff has amazed the business world with his innovation and strategic brilliance. The Co-CEO of one of the reputed companies in the US, Tom has made his fortune teaching investors about safe ways to invest and earn profits at the same time. 
Tom may be a business magnate, however, there are stuffs which Tom's followers are still not made aware of. 
Let's spare some time to learn the personal and professional life of Tom Sosnoff along with the details of his bio, net worth, married life, wife, and more. 
Tom Sosnoff: Bio And Age; Net Worth Related Info
An entrepreneur by heart, Tom started his career in the financial market as a trader. He later used his knowledge and skill to build an options-trading platform called Thinkorswim in 1999 which established him as a serial entrepreneur as the company got sold for $750 million with Tom's share amounting to $84 million.
After the success of his initial business, Tom launched an online financial network called TastyTrade in 2011, which is currently one of the most rapidly growing online financial service. The company now produces hours of educational and other video programming services for traders with short to long-term experience thus enhancing the value of Tom's net worth. 
See Also:- Finally Engaged! Joshua Kushner & Super Model Girlfriend Karlie Kloss To Wed
Tom's bio suggests that he serves as the Co-CEO of TastyTrade along with Kristin Ross.
After nearly 20 years of experience, the Chicago Board Options Exchange (CBOE) market maker decided to educate the retail investors and form a firm which specialized in trading options. Tastytrade even made a massive profit of $20 million back in 2011.
With the vision, Tom established an affiliate company of TastyTrade called TastyWorks in 2017. TastyWorks is run by Scott Sheridan as CEO whereas Tom is working as the co-host of TastyTrade Live. From the earning he amassed from several of his companies, Tom has garnered a net worth of several million. 
Talking about his childhood, Tom was the son of an artist mother and an attorney father. Tom's father was a Law professor at Yale University and also a civil right activist. Tom often describes his mother as artistic and his dad as an intellectual who had very less attachment with money and other worldly possessions.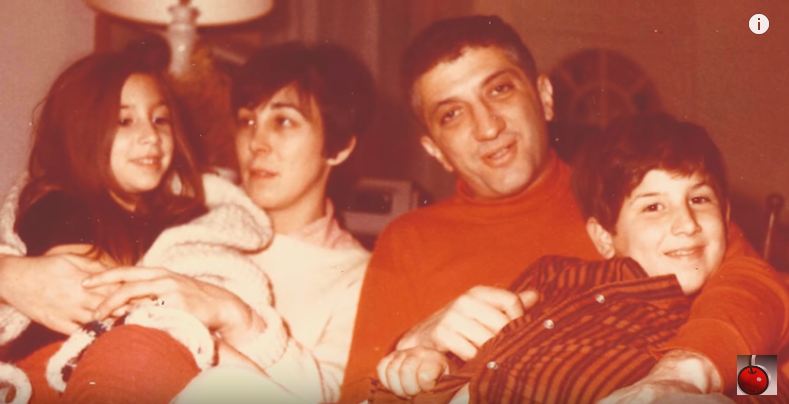 Tom Sosnoff along with parents and sibling during childhood (Photo: Tastytrade's YouTube)
Tom, who currently ages 61 and celebrates his birthday on 6 March every year; studied Political Science during college but started working at a financial firm, which set the career goals of Tom.
You May Also Like:- Nancy McKeon Now: Husband & Children Relationship Amid DWTS Entry
Apart from his massive net worth and professional success, Tom also enjoys a happy personal life which has been blessed with the presence of his wife and children. 
Married Life Ended; Family Still Intact
Tom Sosnoff was a married man once but hasn't shared many details about his ex-wife. Although it is known that Tom and his ex-wife share two children: a daughter and a son from their marriage, the cause for the couple's separation has not been disclosed.
Tom's daughter Case Sosnoff, who completed her education from Indiana University Bloomington according to her bio, now works as the Chief Compliance Officer at her father's firm, TastyWorks whereas her brother graduated from college in 2015 but he has not made aware of his current predicament. 
Tom is happily living at the moment with his family of three and shares a special bond with his daughter. Further, Case is also a dear daughter to her dad and doesn't miss any opportunity to her flaunt her daddy on social media.
On 16 June 2013, she shared a picture on her twitter wishing Tom for father's day. 
More From LiveRamp Up:- Sam Role & Fiance Welcome Baby; Post Pregnant Bliss Of New Parents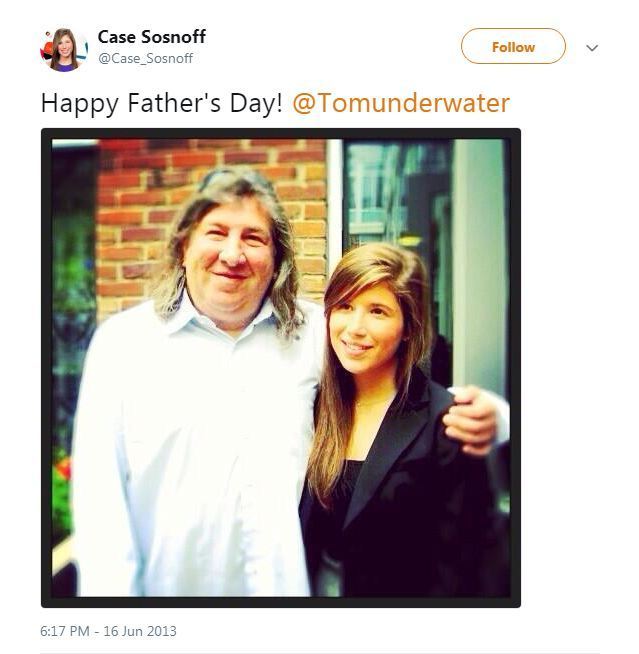 Tom Sosnoff with daughter in June 2013 (Photo: Case Sosnoff's Twitter)
Tom has kept his son out of the spotlight and to this day not much is known about Tom's youngest born child. However, the entrepreneur looks content with his family of three and has shown no disappointment towards his children, which most parents tend to show.
Similarly, Tom has also supposedly not remarried after the end of his first marriage, which reportedly makes him single without a wife.