Entertainment
Tom Sturridge Has New Girlfriend? Co-Parenting Daughter With Ex-Fiancée
English actor Tom Sturridge, best known for his work in the movie Being Julia, timely hits up the headlines due to his relationship with his ex-fiance and daughter. The pair has stayed strong despite being once engaged and breaking up, and are parenting their daughter together as well.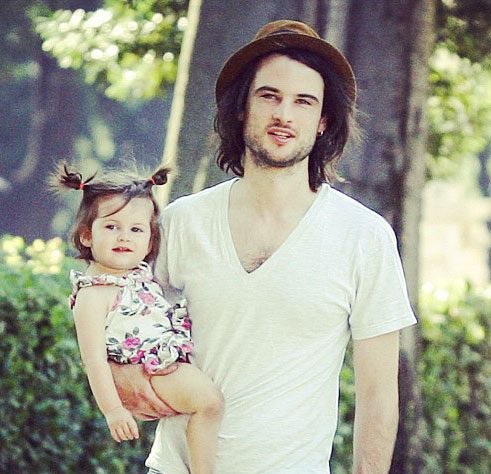 English actor Tom Sturridge, best known for his work in the movie Being Julia, timely hits up the headlines due to his relationship with his ex-fiance and daughter. The pair has stayed strong despite being once engaged and breaking up, and are parenting their daughter together as well.
Recently, the on-and-off nature of their relationship made headlines after the former lovebirds were photographed partying together. A month earlier, Tom was seen enjoying a dinner date with an unnamed woman.
How It All Began: From Being Girlfriend To Wife-To-Be
Well, the handsome Tom is away from the rumors of dating and having a girlfriend right now.
However, it has come to the spotlight that he nowadays spends a lot of time with his ex-fiance, British actress Sienna Miller to co-parent their five-year-old daughter, Marlowe Ottoline Layng Sturridge. Tom and Sienna shortly started dating after the split of Sienna with her ex-fiance Jude Law in 2011.
Just after less than a year of dating, the couple got engaged in 2012. 
Discover:- Abby Phillip Bio: From Mystery Age To Intimate Wedding With Husband
Along with the engagement, the pregnancy news of Sienna started swirling in the media. The rumors turned true after the couple welcomed their first baby daughter after six months of engagement in July 2012.
Despite having a baby and a family, the couple remained unmarried and didn't even plan on sharing a husband-wife relationship.
But that didn't hinder them from spending family times together and supporting each other. Sienna appeared with Tom at an event where Tom got selected as a nominee for the Best Actor award at the 2013 Tony Awards for his role in American Buffalo.
Later in 2014, during an interview, Sienna even called her fiance a perfect balance to her lunacy.
"He's the perfect balance to my lunacy, which makes him sounds really boring but he's not, at all."
The pair unhesitantly flaunted their relationship in front of the cameras as well while not shying to kiss one another during events. Moreover, they spent quality time with their daughter as they went to Ibiza for their holiday fun along with their daughter in June 2015.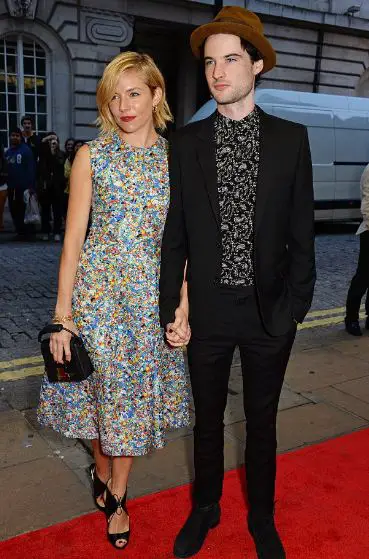 Tom Sturridge attends the Effie Gray premiere with Sienna Miller at Curzon Mayfair, London in October 2014 (Photo: dailymail.com)
However, the repeated appearance of Sienna in various events without her engagement ring brought rumors regarding the bumps in their relationship. Likewise, the media also reported that the two were involved in "blazing rows."
Anyway, Sienna every time made an excuse stating that the ring was not "appropriate" piece for her outfits. But the speculation came to be true after the couple officially announced their split in July 2015.
Read Also:- Boy George, 'The Voice' Judge Married In Secrecy? A Different Kind Of Gay
One of the sources even stated that their break-up was amicable and they will continue to be great friends with each other. 
Rekindling Relationship With The Mother Of His Daughter?
Even after the separation, Tom and Sienna meet timely to parent their daughter together.
They were spotted together in New York while the pair walked the street with Sienna's dog in February 2018. Just before the public appearance of the two together, Sienna had talked to Harper's Bazaar about Tom. 
She quoted him as her "best friend" and revealed that they still love each. However, she became quick in clarifying that they are just friends and are together just for the sake of their daughter.
She also uttered that they spend time together and stay at each other's house time and again to provide a stable family for their daughter. 
"We don't live together, as has been reported recently, but we do half the time. Everybody will stay over or we'll all go on holiday and that's because we genuinely want to be around each other. It's great for our daughter that she has two parents who love each other and are friends."
Well, the pair were also photographed together along with their daughter in New York City in April 2018.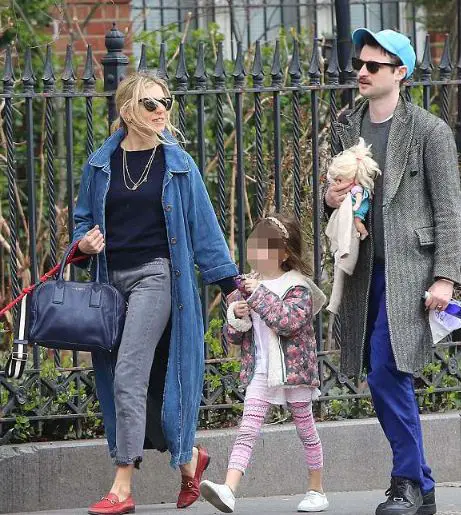 Tom Sturridge with ex-fiance and daughter at New York in April 2018 (Photo: dailymail.co)
The couple is indeed working their best together to parent their daughter properly with all love and affection, despite the fact that they do not share the thoughts of rekindling.
Is Tom Back In The Dating Scene? 
What had remained of Tom's relationship with his ex-wife-to-be, Sienna was formally squashed after the former was spotted enjoying a date with a mystery blonde. Tom and his mystery date were accompanied by a bunch of friends who were enjoying their drinks.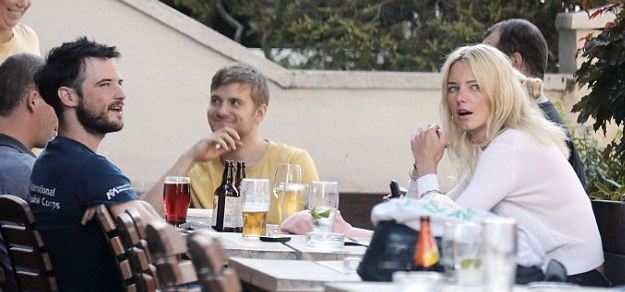 Tom and his mystery rumored girlfriend enjoying drinks with their friends (Photo:- dailymail.co.uk)
Questions as to the identity and the seriousness of his romance with the mystery white-clad have puzzled his fans since the pictures of them were first surfaced online.
Interesting:- Justine Musk After Divorce From Multi-Billionaire Husband, Where Is She Now?
A month after being photographed with the mystery blonde, Tom was seen partying with his ex-fiance, Sienna at the 2018 Toronto Film Festival in September.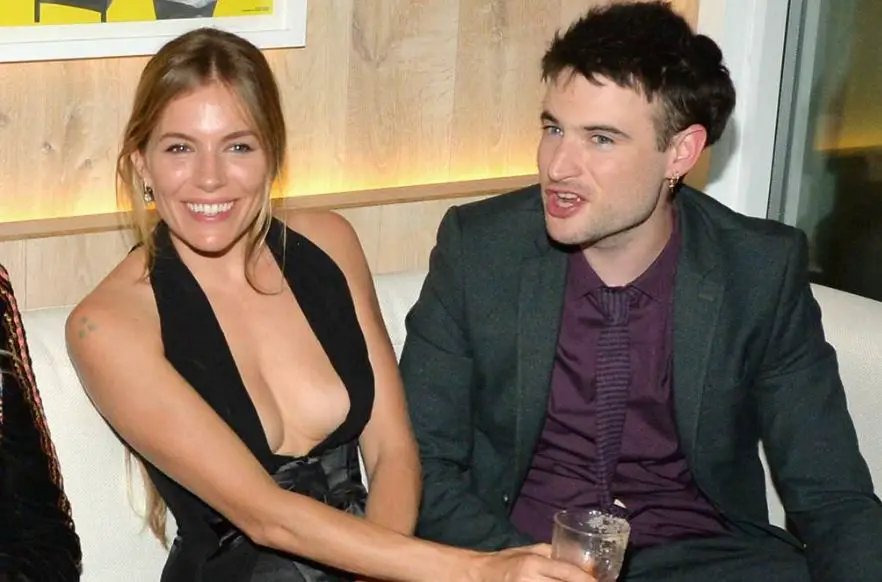 Tom and his ex-wife partying in Canada (Photo:- Eonline.com)
Although there were no indications what-so-ever that the former lovebirds may get back together, media outlets did make the meal of the story; some of them even reporting that the former flames have put their difference aside and ready to settle down for good.
The same media outlets doubled down on their claims after Tom and Sienna were spotted enjoying the day out with their daughter. Unless Tom makes an official statement, everything is a possibility!