Entertainment
Twitch Starr Troydan Age 31 Banned React Channel | Bio Unveils Girlfriend
Twitch Starr, Troydan has been dating his girlfriend ... since...... His girlfriend is often featured in his videos and even appeared in one of them where they...... Possessing a net worth of ... he owned a YouTube channel named Troydon Reacts, where he had a fan base of...... He got banned from one of his channels after posting a video of......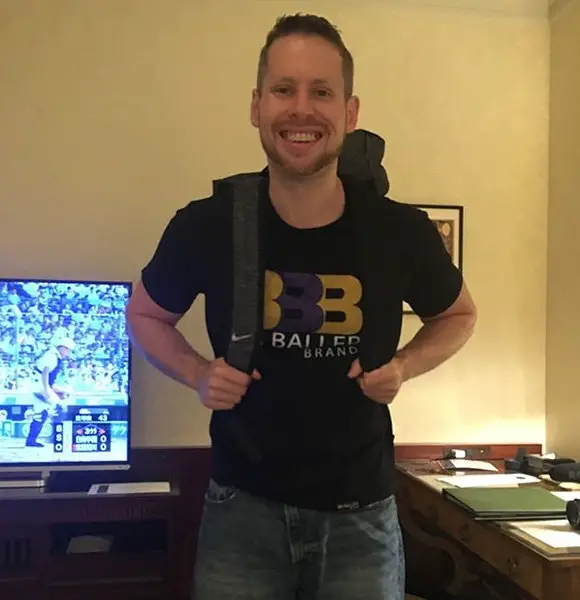 Twitch has been a platform for many growing social media stars, and like any other Twitch star, Troydon found his way into the spotlight taking the same path.
With his impressive creativity and content creating capacity, the gamer found his fame even on other social media sites with a huge fan base on YouTube, Instagram, and Twitter.
While he has been making a name for himself in the world of entertainment, Troydon also enjoys a loving relationship with his girlfriend. The internet personality's love interest has often been featured in his videos and posts on social media. Well, here is what his bio reveals.
Romance With Girlfriend, Played ' NBA 2K18 Challenge'
Troydon, whose real name is Bryan Warren Barrister, specializes in NBA 2K. While the YouTuber excels in what he does, he also shares a loving relationship with his girlfriend, Kate, whom he has been dating for years.
You might not wanna miss: Valkyrae Wiki: Real Name, Boyfriend To Family Of Pretty Twitch Streamer
The couple even appears on Troydon's videos performing various challenges together. Although it is not known when the couple initiated their relationship, judging by the videos and posts on Instagram, it seems that they have known each other for a while now.
The Canadian native first revealed his girlfriend back in September 2017. He posted a video titled "Troydan's Girlfriend Reveal + Basketball Wager" on his YouTube channel, Troydon, where he showed off his girlfriend as they chose helmets together at a shopping mall.
Since then, Kate has made few appearances on his videos. A week later, Troydon uploaded a video in which Kate plays NBA 2K18 as a challenge. In the video, she drafted a team for her boyfriend and also played the first two quarters of the game. It turns out that Kate had very less knowledge regarding basketball and despite Troydon's attempts for a comeback, they lost the match. 
Apart from the videos, the Twitch star, who ages 31, also posts pictures with his girlfriend on Instagram. Back in December 2017, the couple visited Las Vegas and even posted photos from their travels on the social media site. 
Take a look at: Tyler Blevins Wedding Almost Cancelled; But Ninja's Wife Said Yes, How?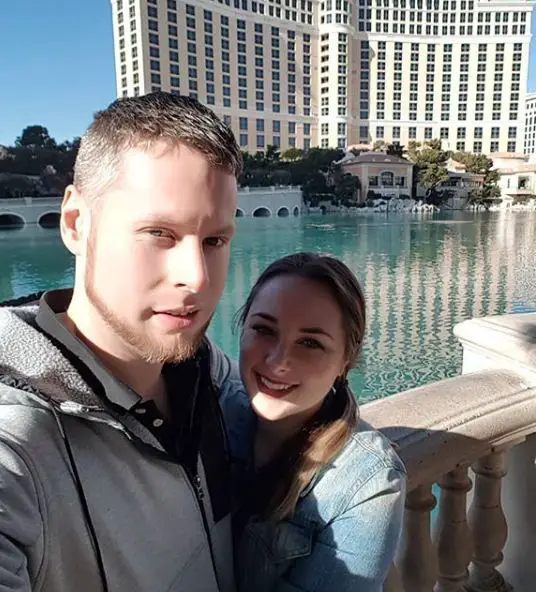 Troydan with his girlfriend Kate at Las Vegas.  (Photo: Troydon's Instagram)
His recent picture with Kate is from their travel to Grand Canyon National Park. Well, Troydon sure seems to be enjoying his relationship with his girlfriend; however, the couple has remained silent when talking about their future together or their plans on starting a family.
Troydan Reacts Deleted?
While Troydan cherishes his relationship with his girlfriend Kate, he is making a name along with sizeable net worth for himself as a social media star. He owns a YouTube channel named Troydon which has 1.4 million subscribers adding a massive amount of $563.4K to his net worth.
He later created another channel named Troydan Reacts which had over 1 million subscribers. After he got banned in May 2018 from live streaming on the first channel for 90 days on account of posting a community strike video, he became more active on Troydon Reacts. But, the gamer seems to have now deleted his second channel from the video sharing site.
Even though the YouTuber hasn't revealed the reason for deleting the channel, he posted a picture of a silver creator award which he earned from the site after he reached 100k subscribers while writing "Rest In Peace" on the caption. 
More From Liverampup: Why Engaged Emily VanCamp Won't Make Joshua Bowman Husband - Yet
The internet sensation has now removed Troydan Reacts from YouTube, but he is set to begin a new one with a similar name. He now has another channel Troydan Reacts 2 where he recently posted a video on October 2018.