Entertainment
Valkyrae's Love Life Debunked: Did Her Boyfriend Cheat on Her?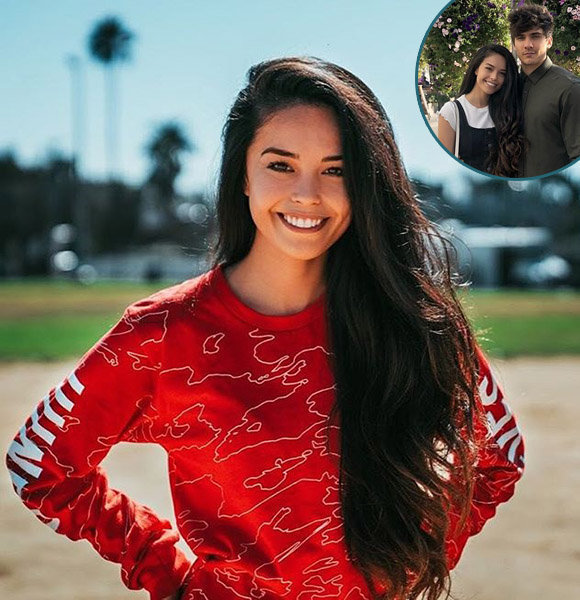 Turning your hobby into your career is something that most of us fail to do. Yet, for Valkyrae, her hobby of playing games has not only satisfied her interests but earned her fame and fortune through her live streaming of games on Twitch.
While Valkyrae earned herself millions of admirers, they are more curious about her dating life. Does Valkyrae have a boyfriend? Who is Valkyrae dating now? 
Let's find out. 
Valkyrae's Boyfriend
Valkyrae has established her name in the gaming industry despite it not becoming friendly for women. But, she found her way around establishing herself as one of the prominent women in the gaming world. 
Valkyrae, whose real name is Rachell Hofstetter, is a full-time video game streamer, making a name for herself at the age of 30. While she has established herself as a household name in the gaming world, she was blessed with love in her life.
See Also: Andrew Joblon Age 35 Wiki: From Age To Wedding Day With Claire Holt
Valkyrae, who stands at the height of 5 feet 3 inches, was dating her fellow streamer Michael Sherman, who goes by his account name Sonii. Valkyrae and Michael were together for years, sharing their love for each other.
They began dating back in 2016 and were together till 2021. They were the couple who made memories for themselves while cherishing each other's presence in their life.
Both Valkyrae and her boyfriend, Michael was open about their relationship with their followers. They often post pictures of them on Instagram, treasuring their memories. In January 2018, Valkyrae posted a photo with Michael they took while working in the gym. 
Don't Miss: Where Is Jean Muggli Now After Outrageous Divorce Deal That Made History?
Valkyrae mentioned her boyfriend as an "amazing human bean" while marking their two years of togetherness in the post. Likewise, months later, she posted a picture of her with Michael in which they both are seen really glad in each other's presence while referring to Michael as her inspiration. 
Adding to it, she even divulged how she found genuine love inside her other half. She wrote,
"2 years and 5 months with my beeb! I have never met somebody more disciplined than @sonii He's my inspiration in so many areas of life. I found a genuine, loving soul inside of this hunk. Aside from being a total weirdo, he likes anime and he's actually good at video games which is a bonus ? I'm literally with a real life Super Saiyan.."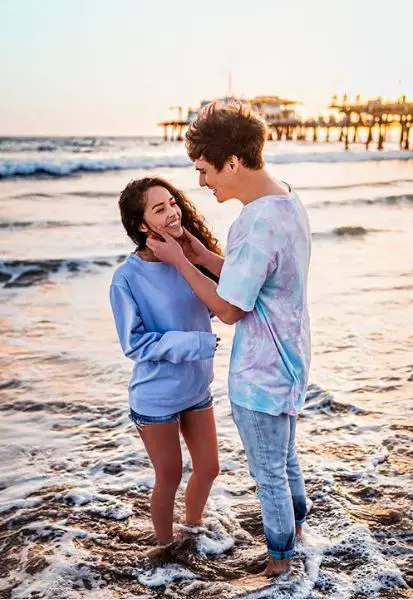 Valkyrae with her boyfriend, Michael Sherman, aka. Sonii.  (Photo: Valkyrae's Instagram)
Not only Valkyrae but also Michael posted their pictures on Instagram. In one of the posts, he thanked Valkyrae for being an inspiration and joy in his life. He wrote,
"Thank you for continuing to be an inspiration of unconditional love, hard-work, and joy in my life. Love you beebs" 
Well, they were perfect for each other and a true couple's goal. They were the perfect couple in today's world of makeups and breakups as they never missed appreciating each other on any chance they got. 
However, because of their personal reason, they had to split up. Although they didn't specify why they split up, Valkyrae later revealed in 2021 that one of her ex-boyfriends had cheated on her.
She said that her college ex-boyfriend cheated on her during her most lonely moment. After that incident, Valkyrae decided to pursue a career in the gaming industry.
You May Also Like: Rosalyn Gold-Onwude Married & Husband | Multiple Dating, Found Soulmate?
Everyone began to accuse Sonii of cheating on her when her story about her unfaithful ex went viral. Later, Valkyrae clarified that the ex-love interest she was referring to was from ten years prior.
She also admitted that she still loves Sonii, and seeing him face this accusation hurts.
Besides Valkyrae being open about her dating life on social media, she often posts pictures with her family. She is honest about the bond that she shares with her sister.
Adding to it, she even divulged her brother's death after he committed suicide. Likewise, Valkyrae also lost her father while she became her mother's support as she paid her mom's debt through Twitch earnings. 
As of now, she is single and focusing more on her career. 
Stay tuned to get more updates on Valkyrae.